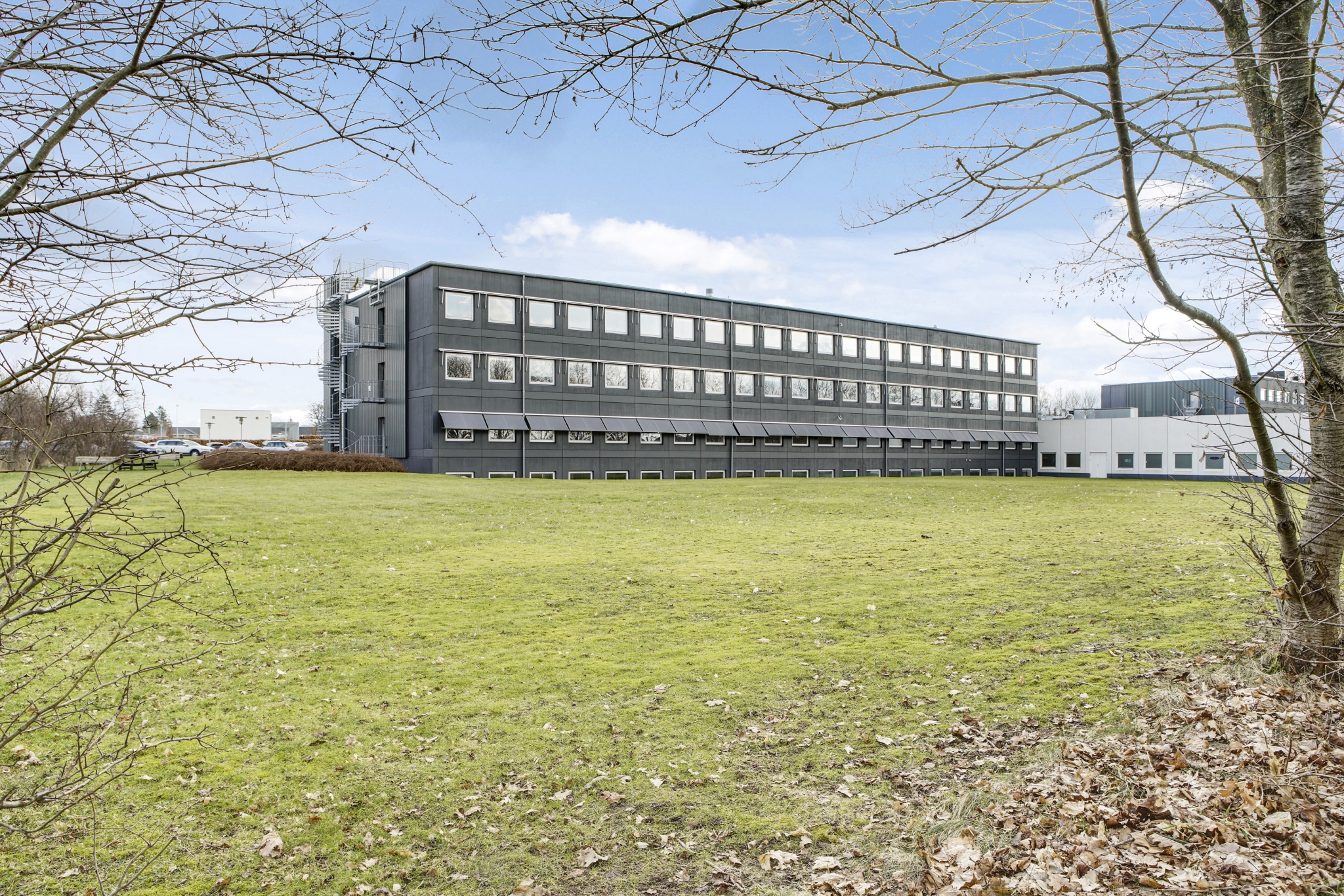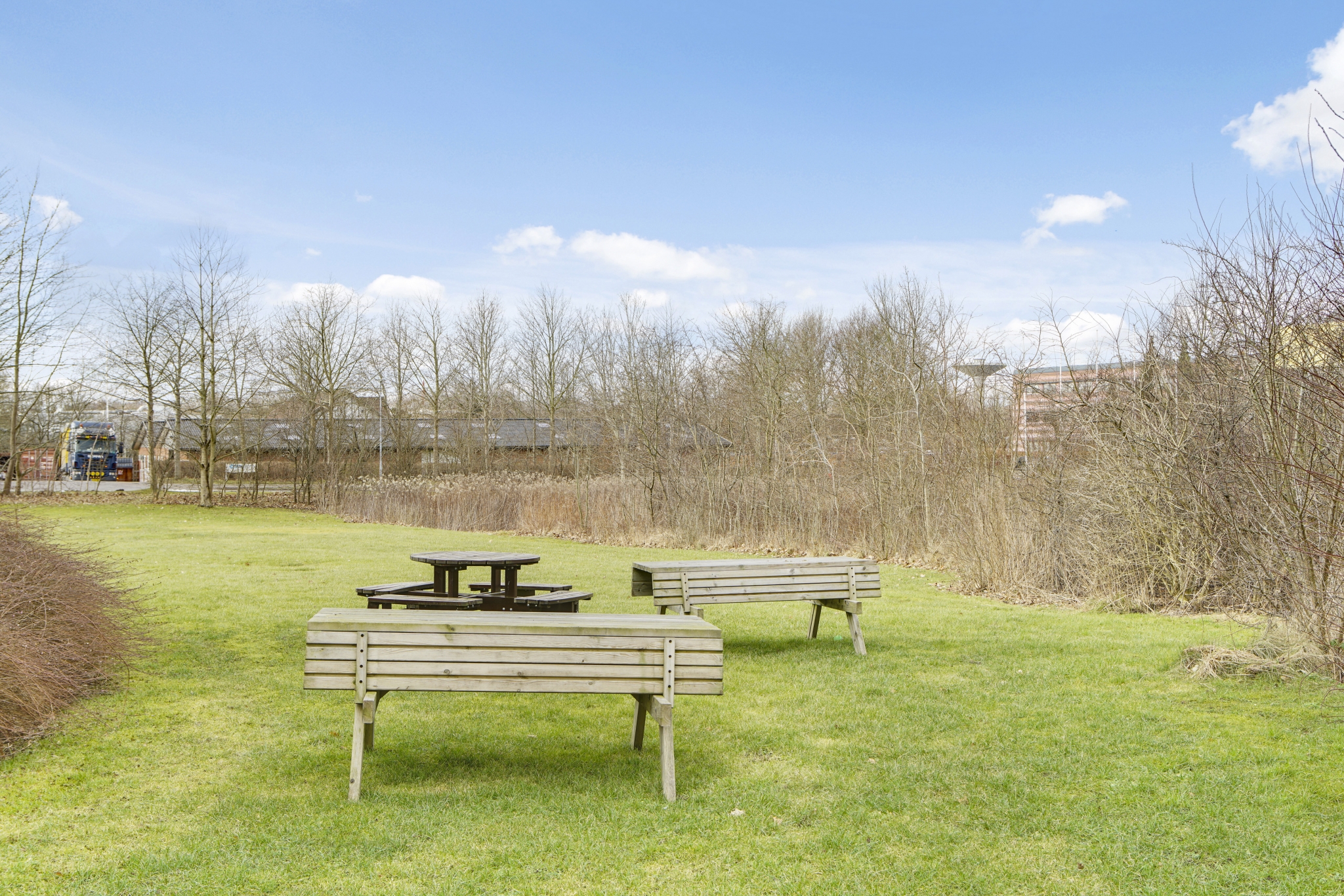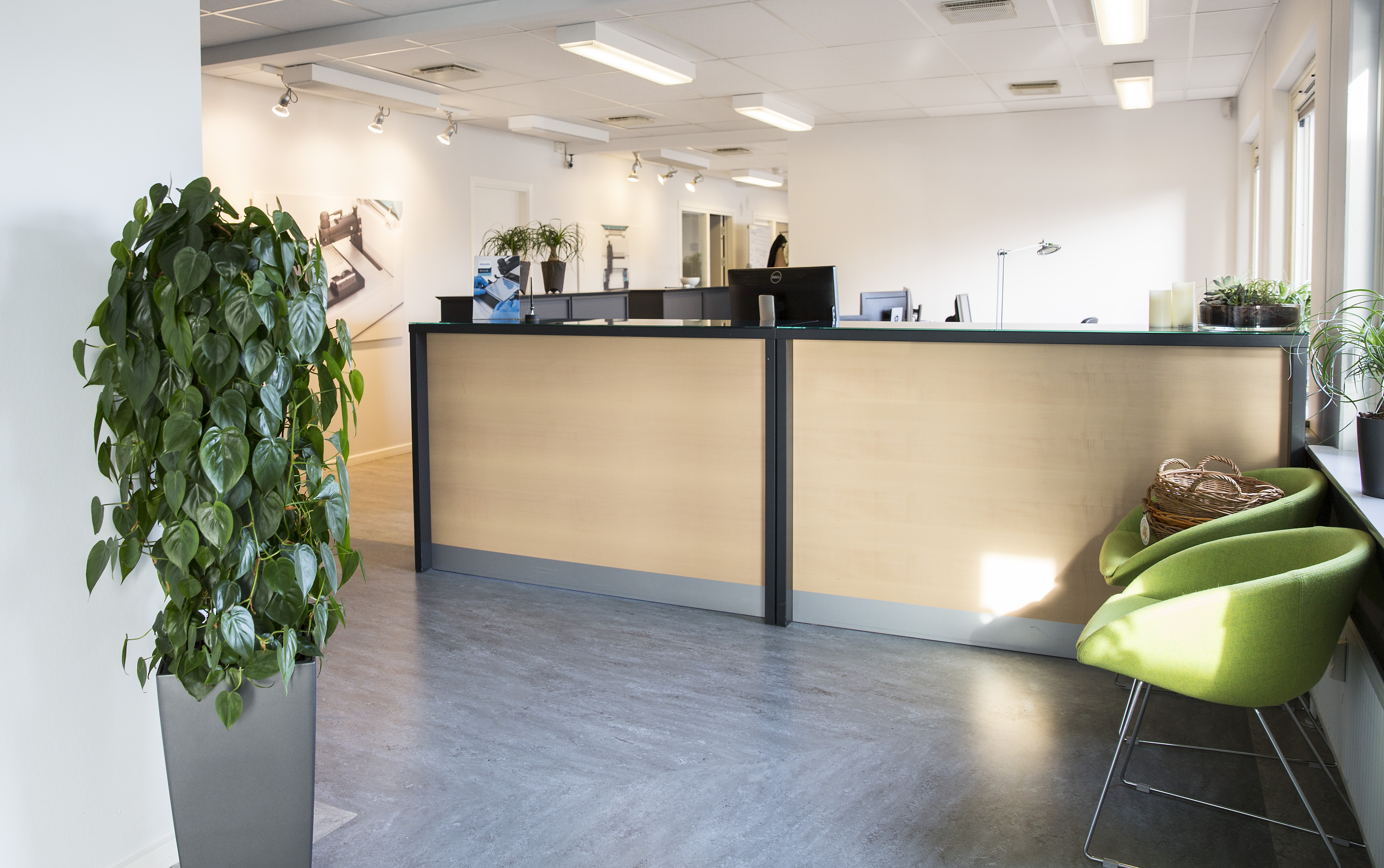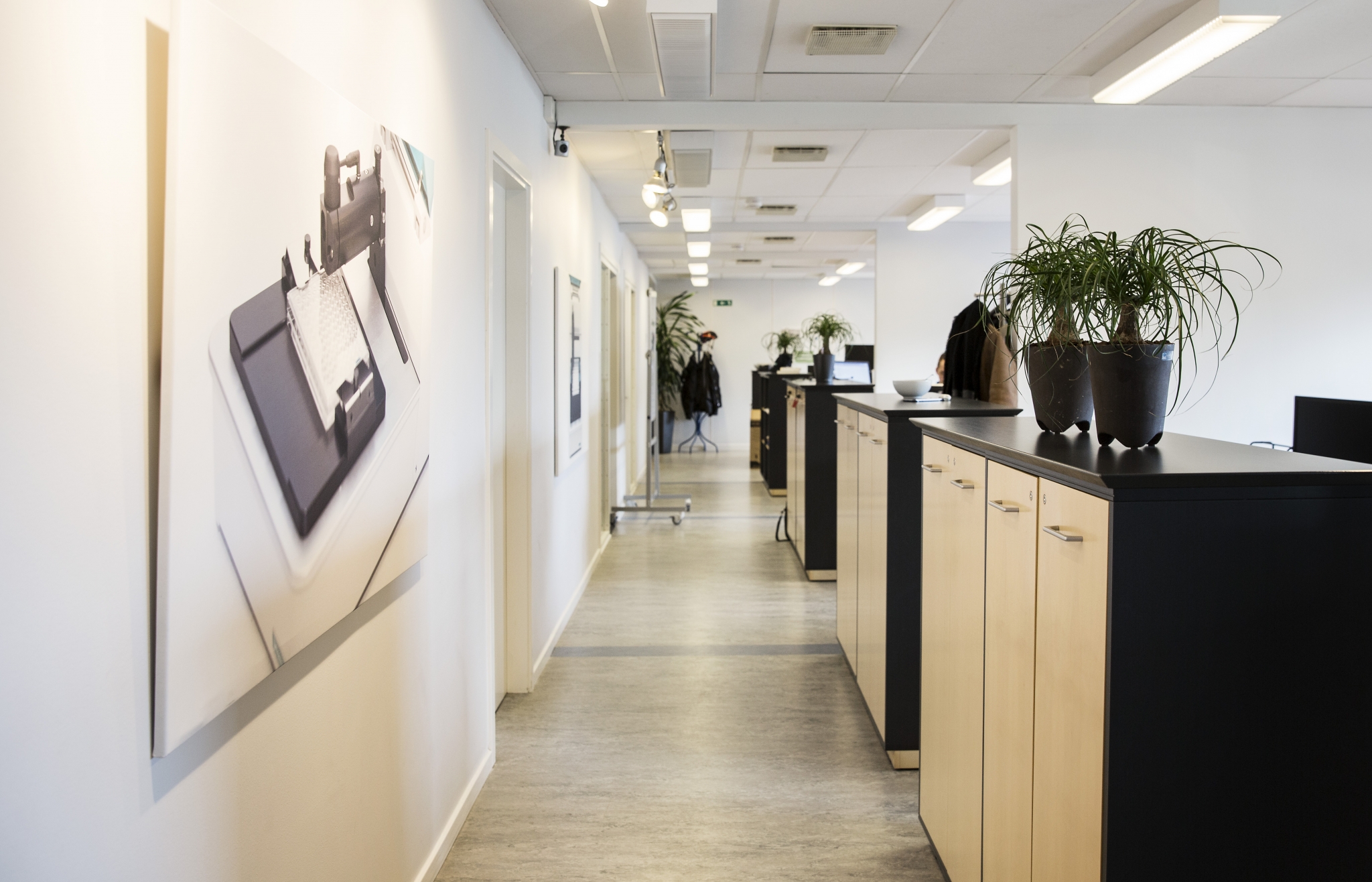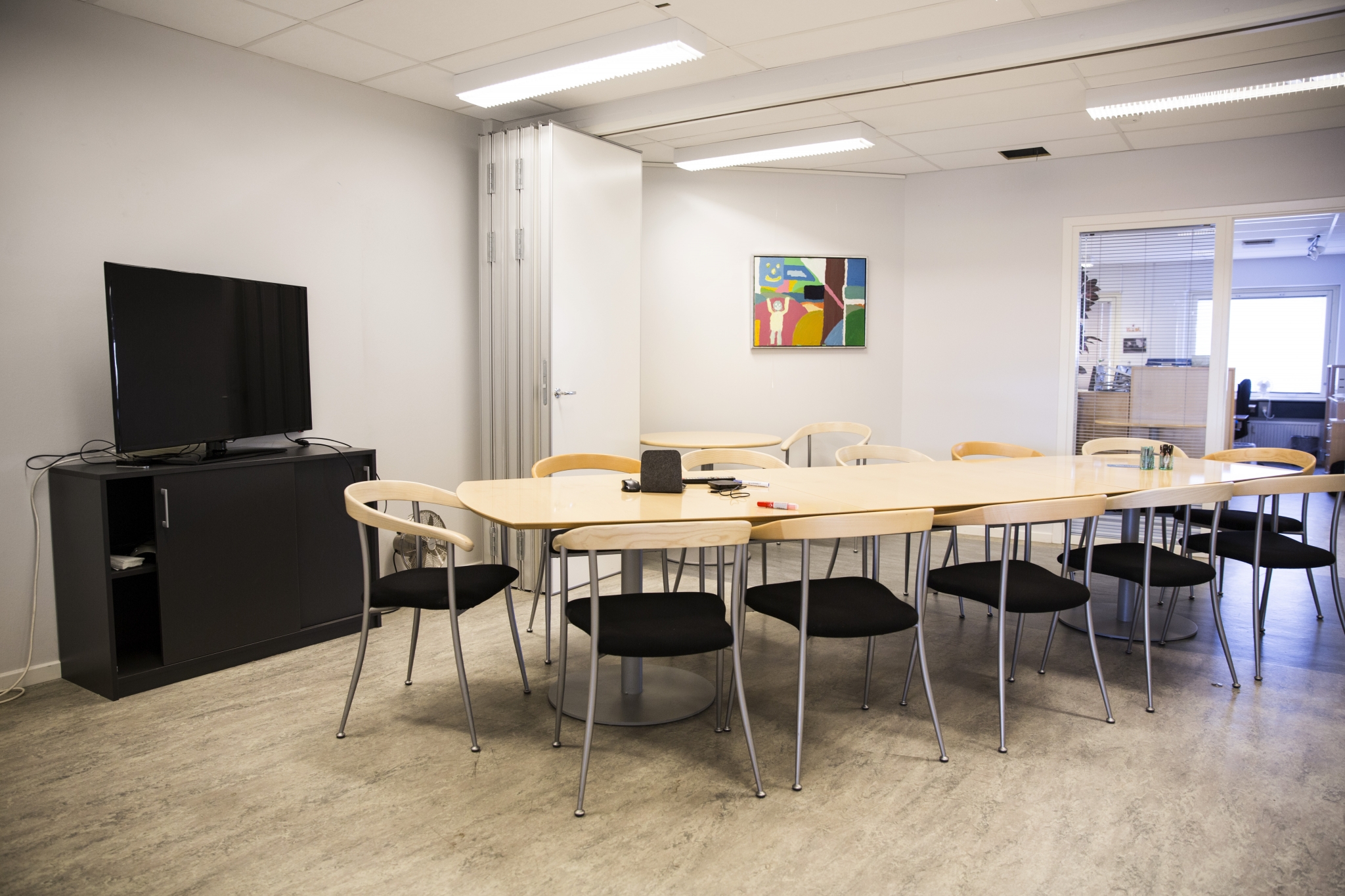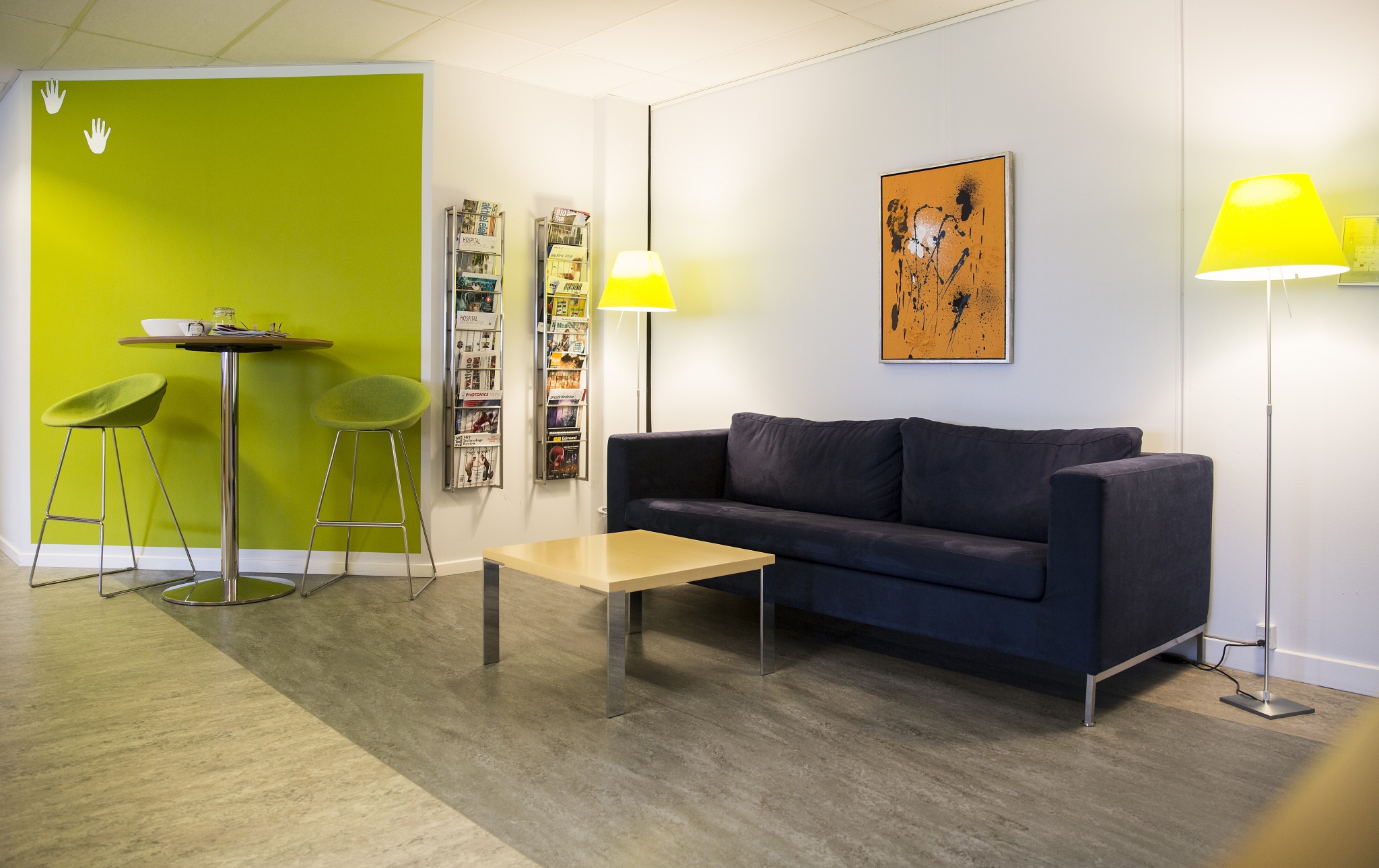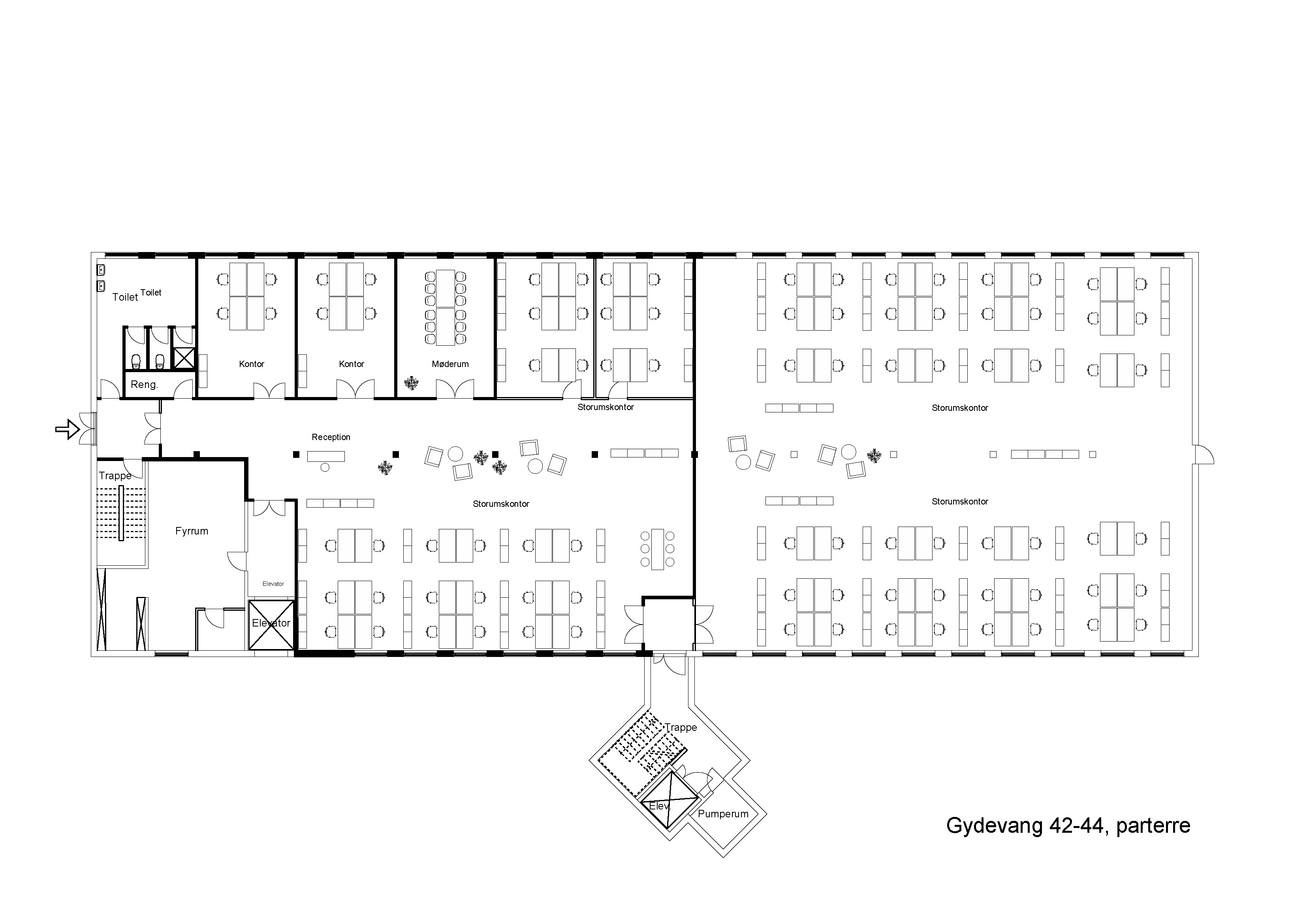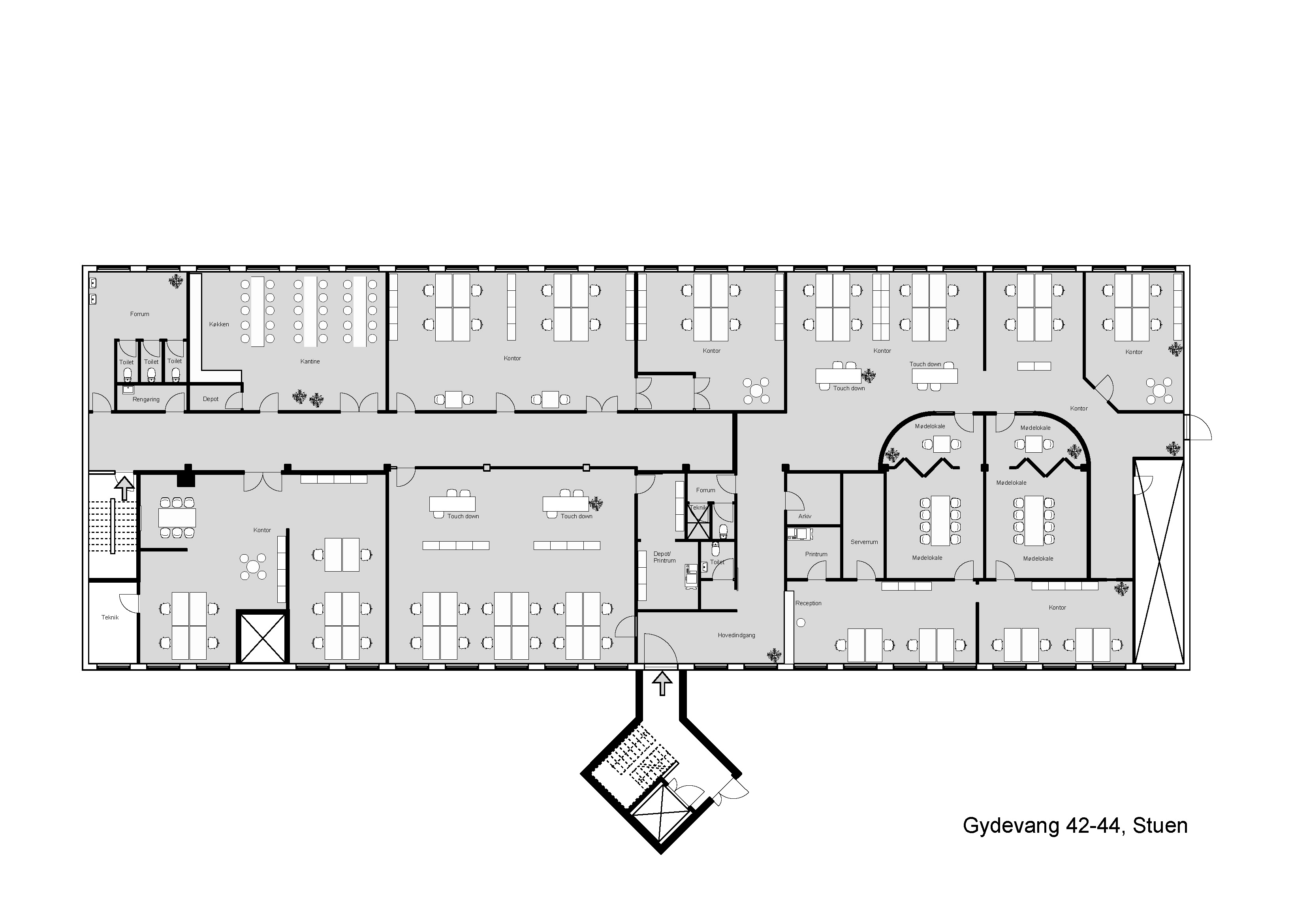 Gydevang 42-44, 3450 Allerød
Property with a lot of potential
The property is located in the highly developed commercial area called Borupgård, which is just half an hour's drive from Copenhagen. Cars can easily park outside in front of the property.
The area is characterised mainly as commercial, but on the other side of Frederiksborgvej there are residential buildings that help support the area's many businesses. There are green areas here as well, and there is a strong focus on preserving those.
The property is easy to get to, and as it is close to Frederiksborgvej and very visible, future customers can use this location to advertise for their company with signage. The available leases have great views over the green lawn behind the property.
Download prospectus
The property

The property as seen from the garden.

Freight elevator

There are two freight/personnel elevators that can carry, respectively, 1,300 kg and 2,000 kg.

Visualisation of office spaces

How your future office might look.

Visualisation of the canteen

How your future canteen might look.
Facts
Base rent
375-675 DKK /m²/year
Taxes and duties
67 DKK/m²/year
Operations
89 DKK/m²/year
Distribution
467-1.050 m²
The ground floor is 1.050 m² and can be split into two leases. The parterre garden area is 945 m², and can be split into two leases of 467 m² and 478 m².
Usage
Office, showroom, light production and laboratory.
Facilities
Shower and changing rooms
Fordeling af ledige lejemål
Floor
Lease
Base rent
Area
Floor
1
675 DKK/m²/year
 1.050 m²
Can be divided

Parterre
2
375 DKK/m²/year
945 m²
Can be devided in 467 m² and 478 m²
A very versatile property
Solid property constructed in 1986, which is in a nice and well-maintained state with a painted dark grey facade. The rooms are bright and functional and very flexible in terms of how they can be set up. A nice-looking entrance area is used to access the leases. From this entrance area, there are two freight/personnel elevators, carrying respectively 1,300 kg and 2,000 kg. They go from the ground floor to the property's parterre garden. The previous tenant produced instruments for the pharmaceutical industry, meaning parts of the property is set up for laboratory facilities.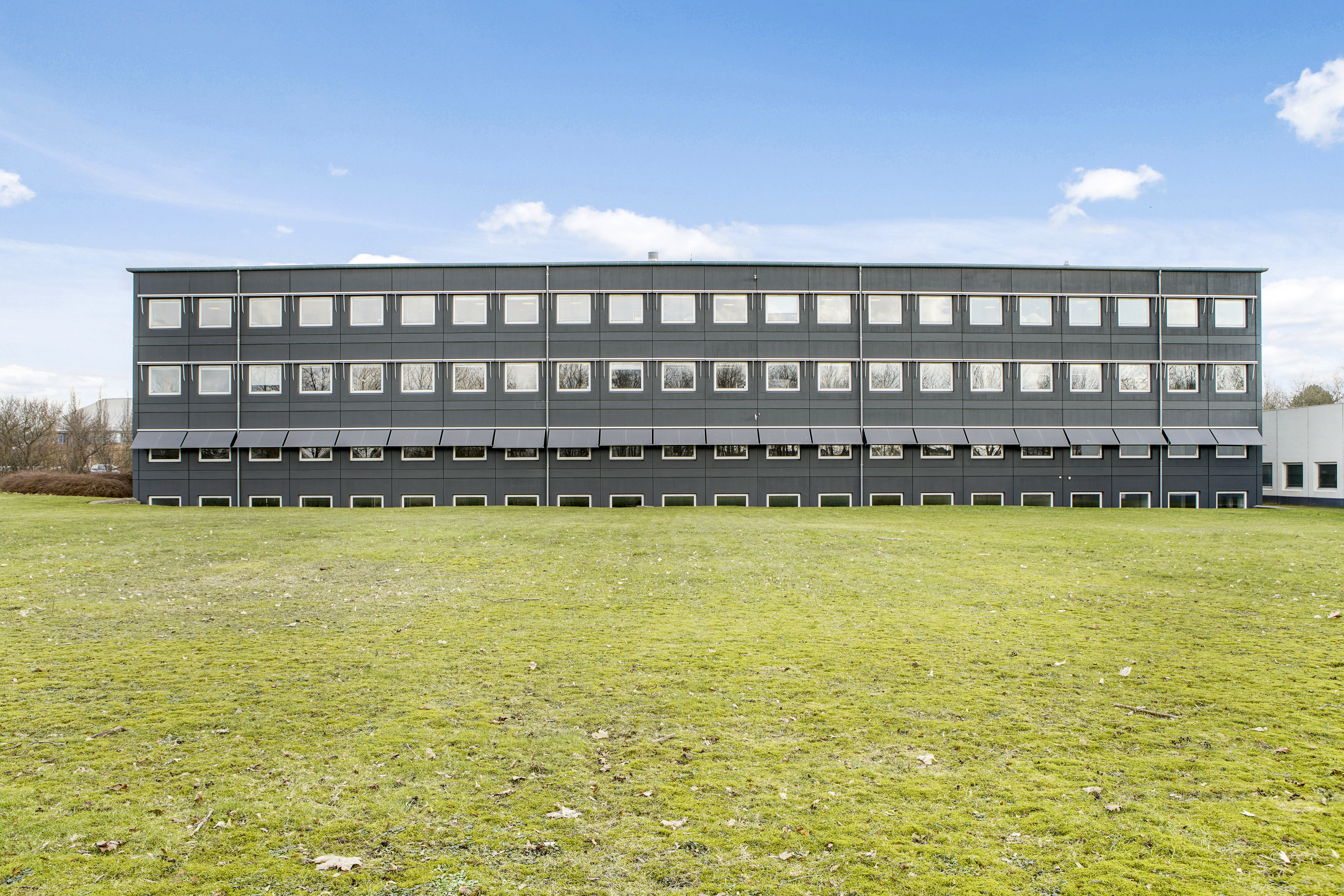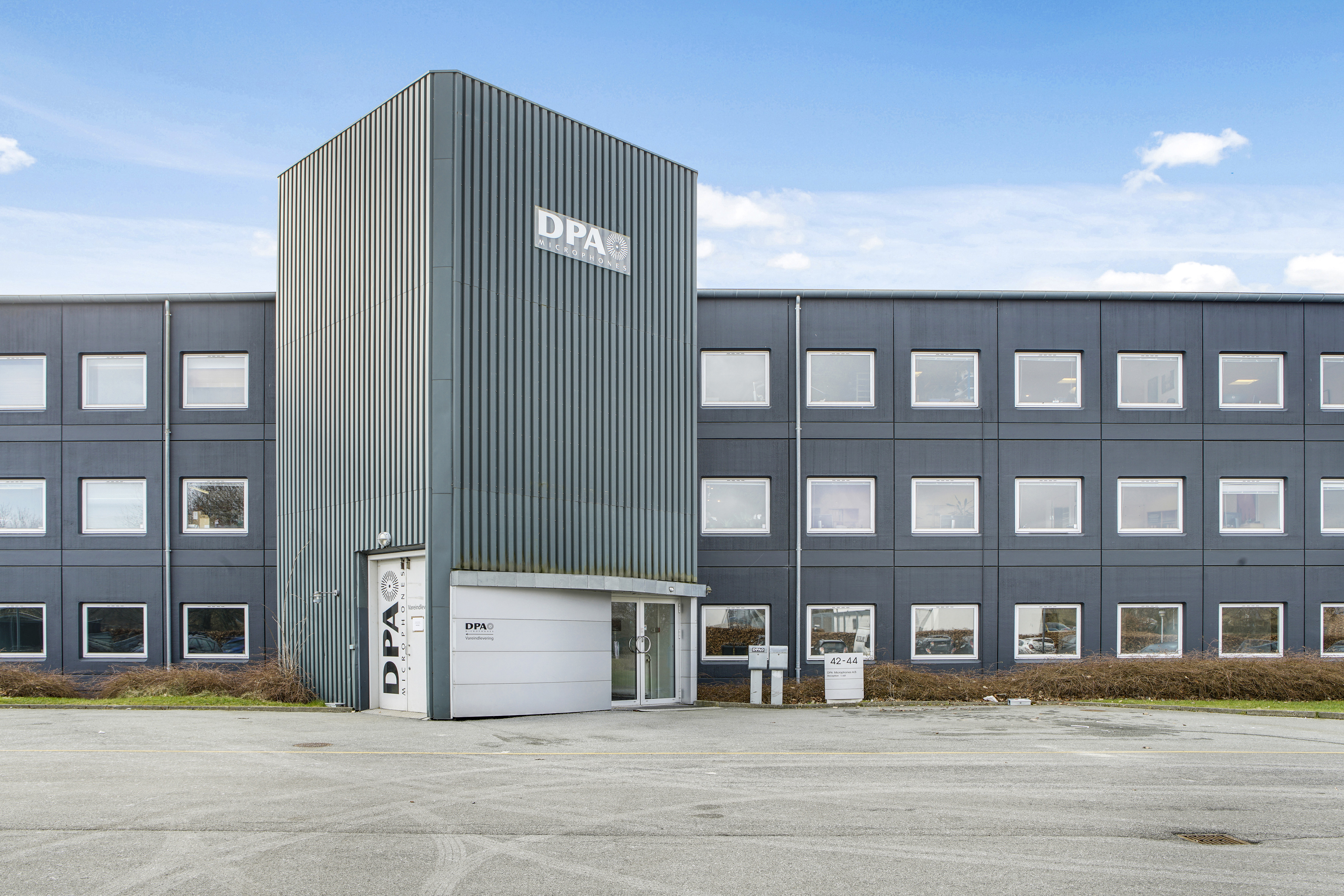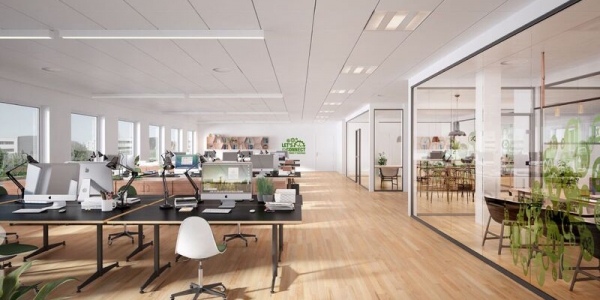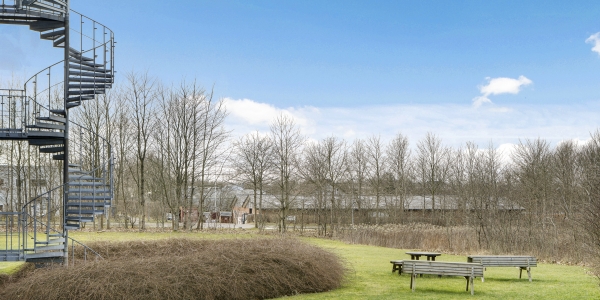 A growing area
The property is in Allerød Municipality and is part of North Zealand. The municipality has a population of around 24,000. In 2017, a lot of new companies came to the municipality. This means that there will be many potential growth partners in your local area.
The property is also in an optimal location in terms of public transport, and if you are arriving by car, you can park it in front of the property.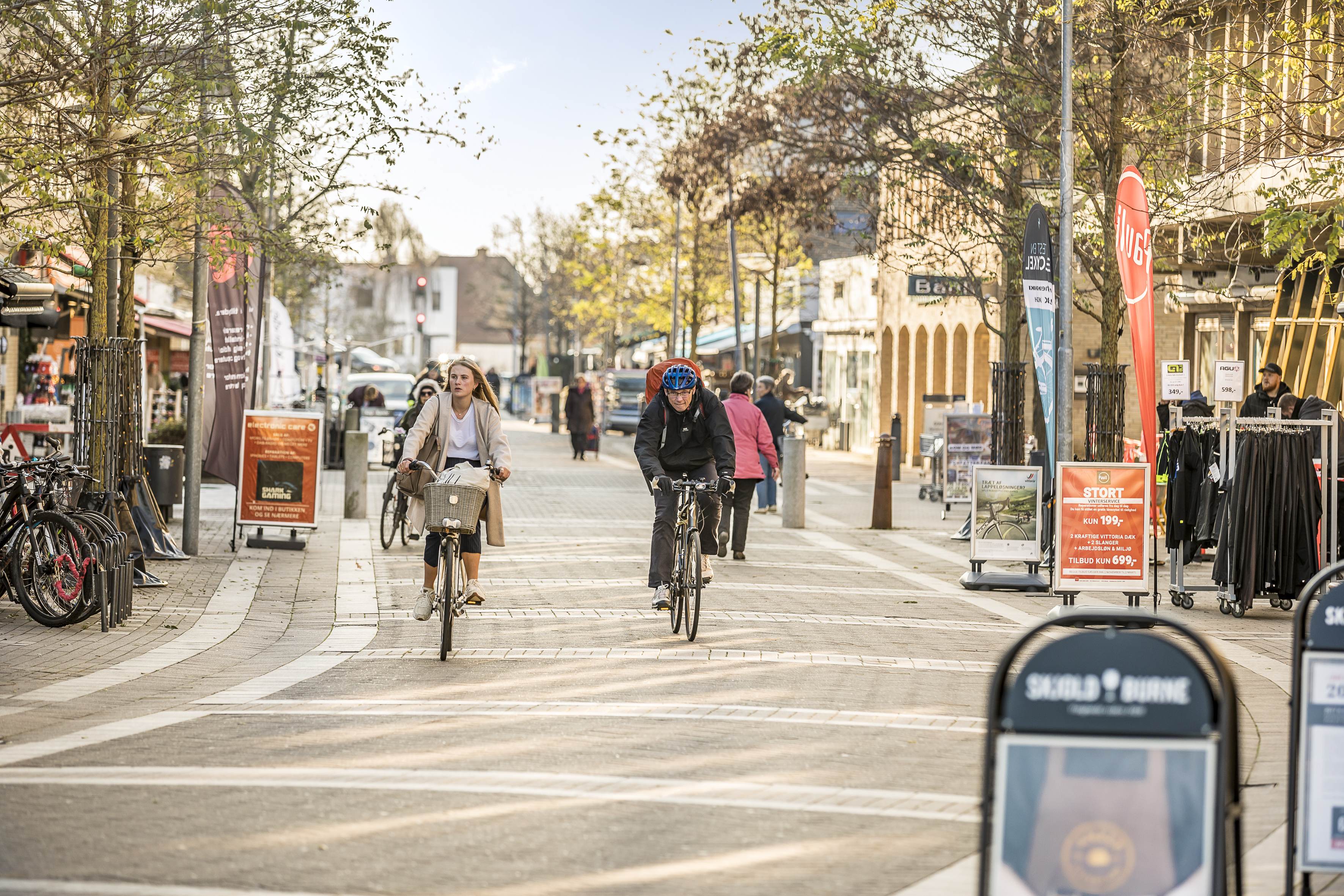 Nearest public transport
450m til den nærmeste bus
Indiakaj
1.500m til den nærmeste metro
Metrostop M3/M4: Østerport
1.500m til den nærmeste togstation
Østerport
I can help you
If you have questions about the lease or want to schedule a viewing, feel free to contact me.
Or would you like a call from us?
Yes, please call me