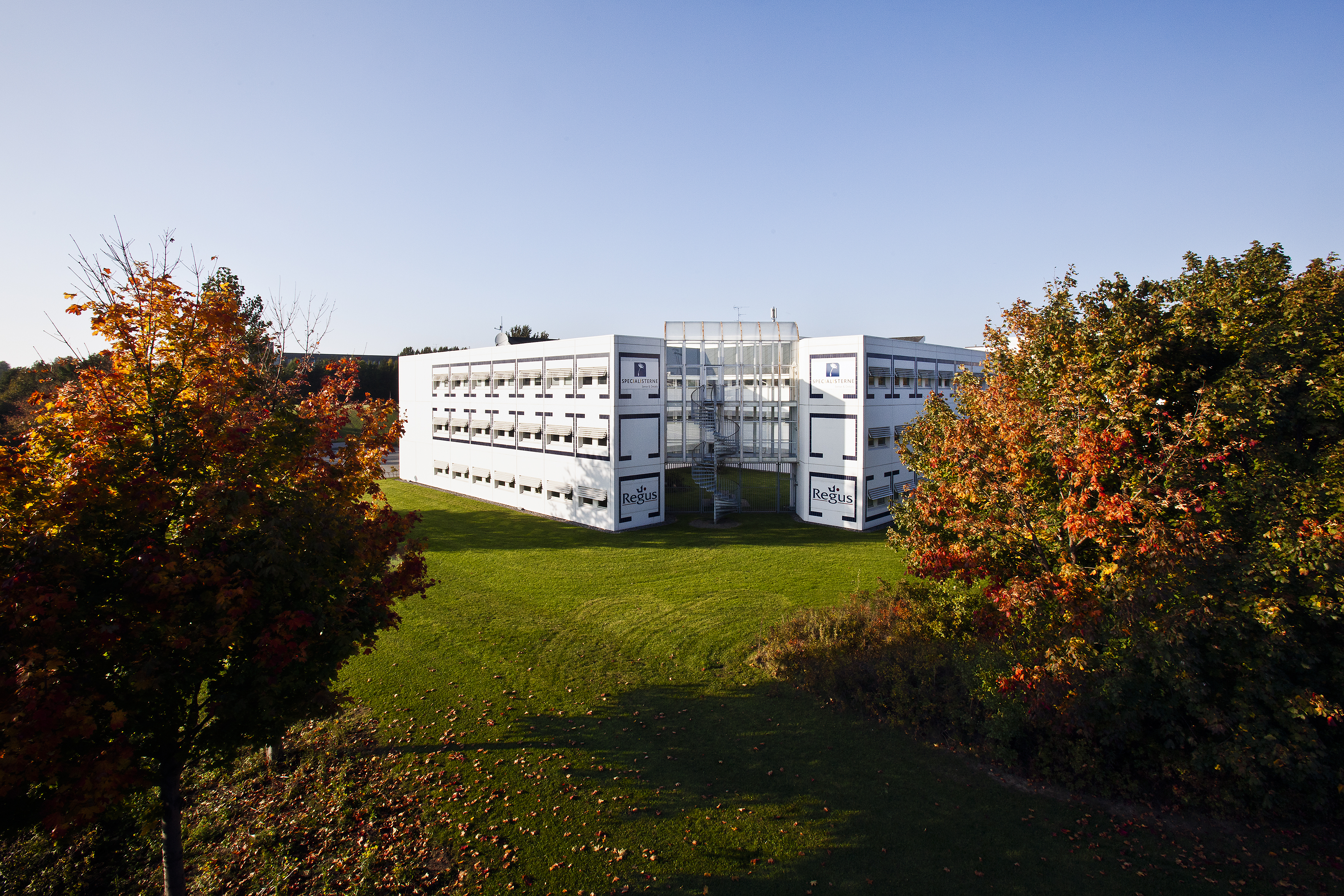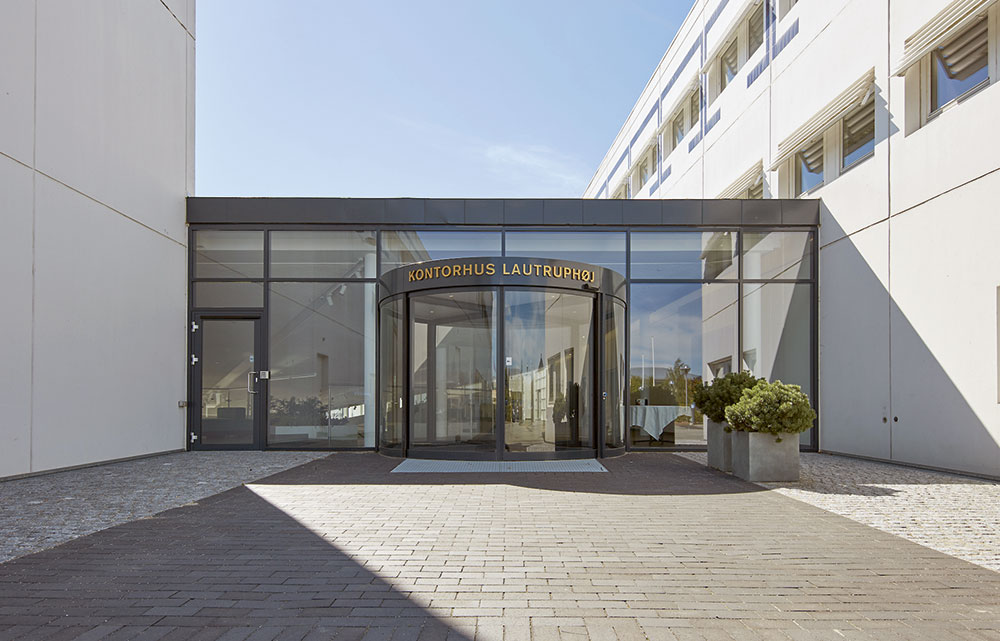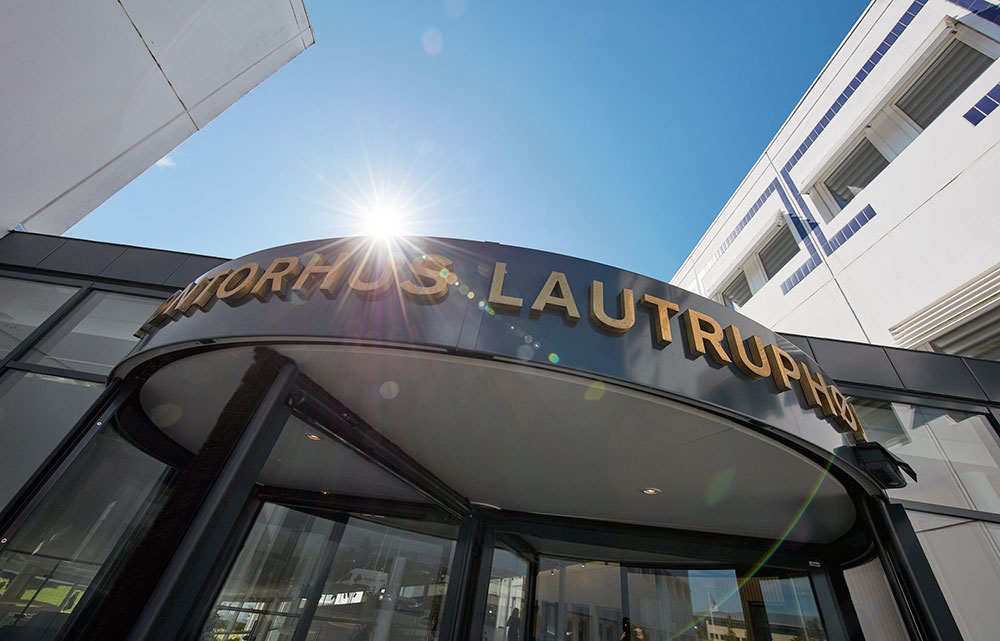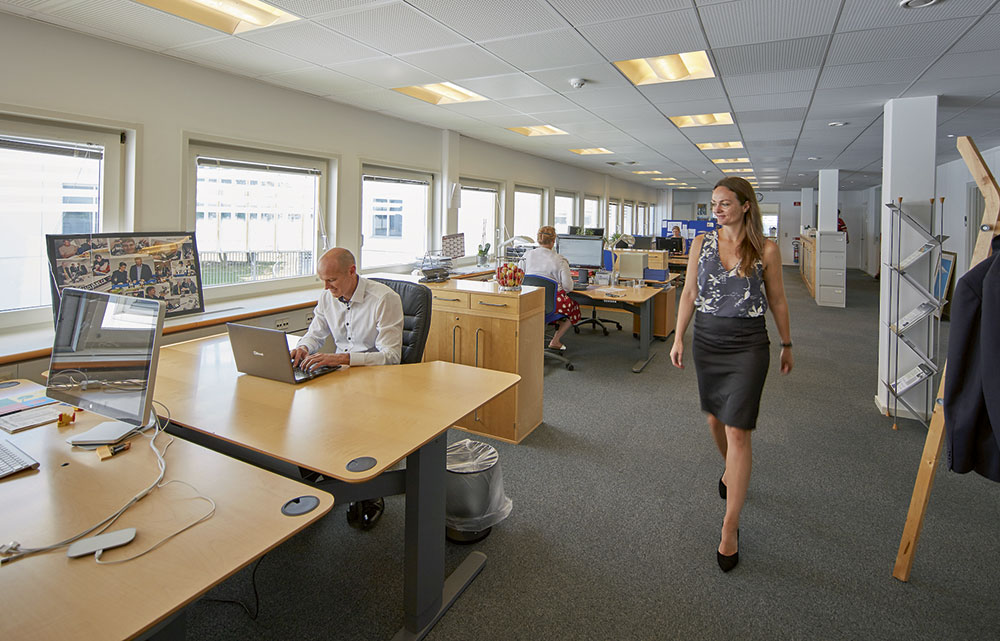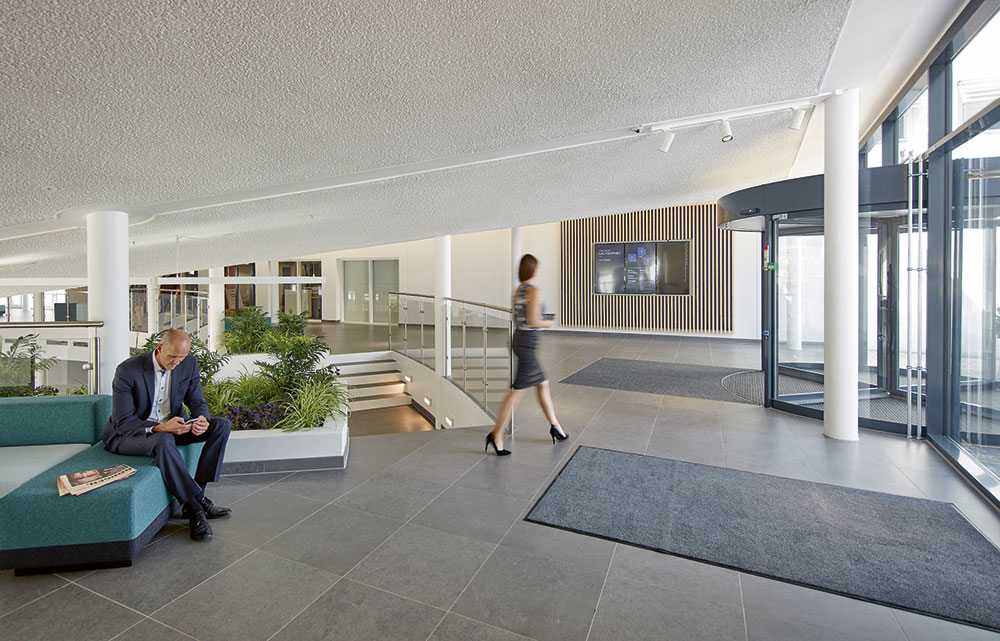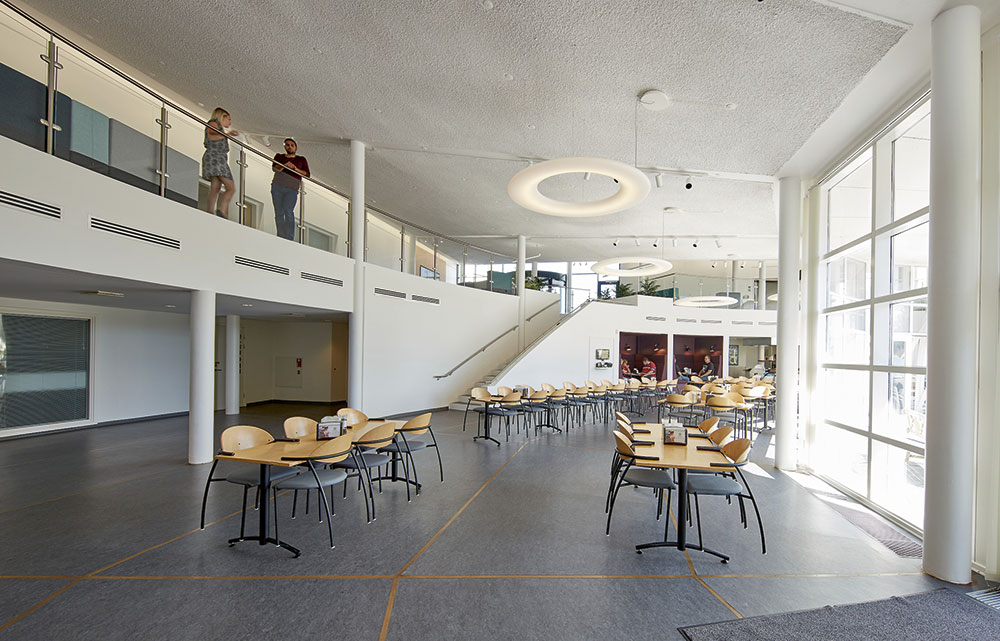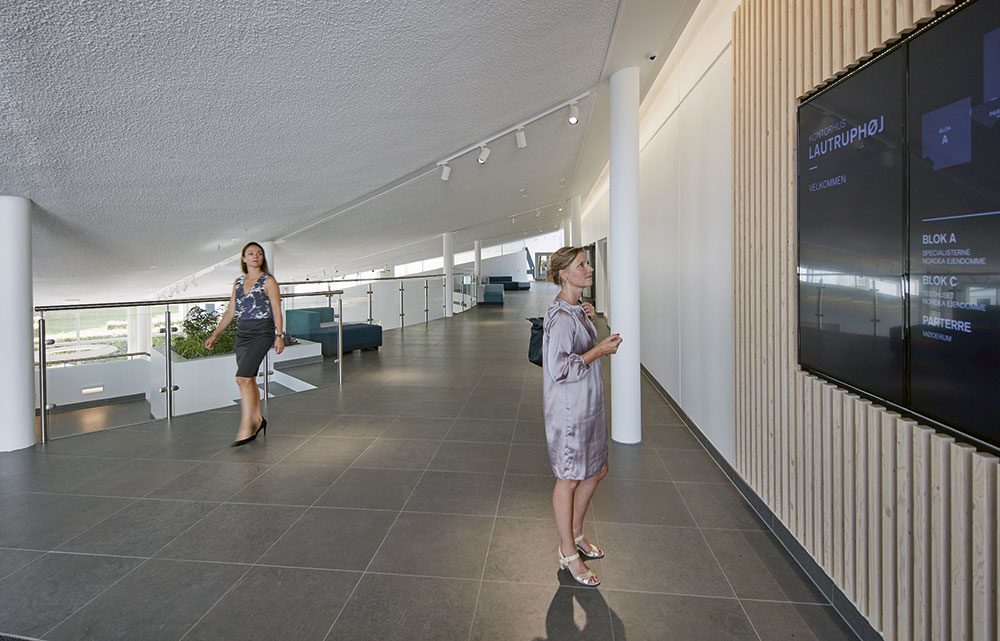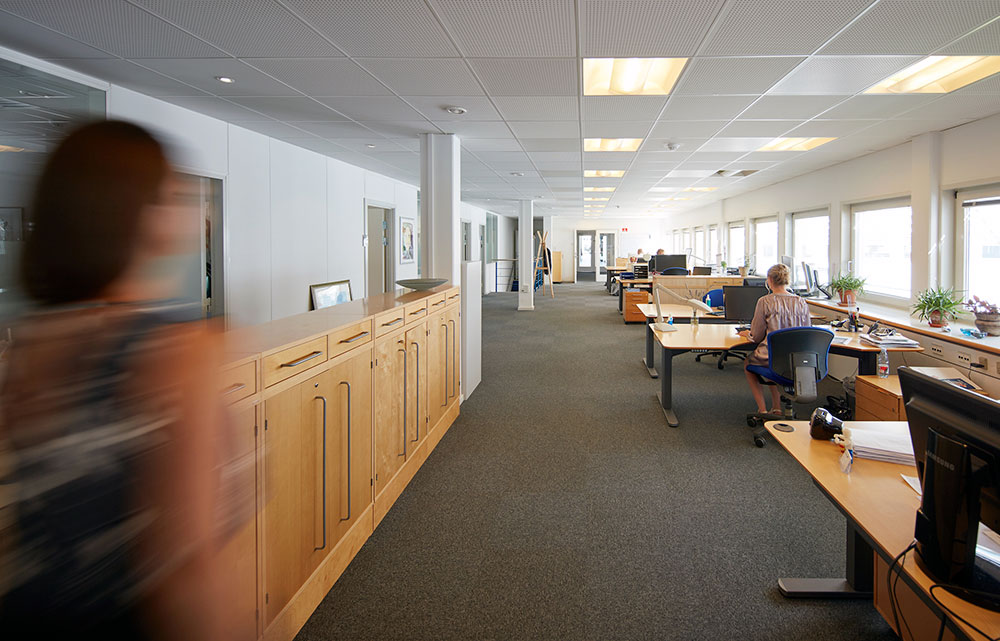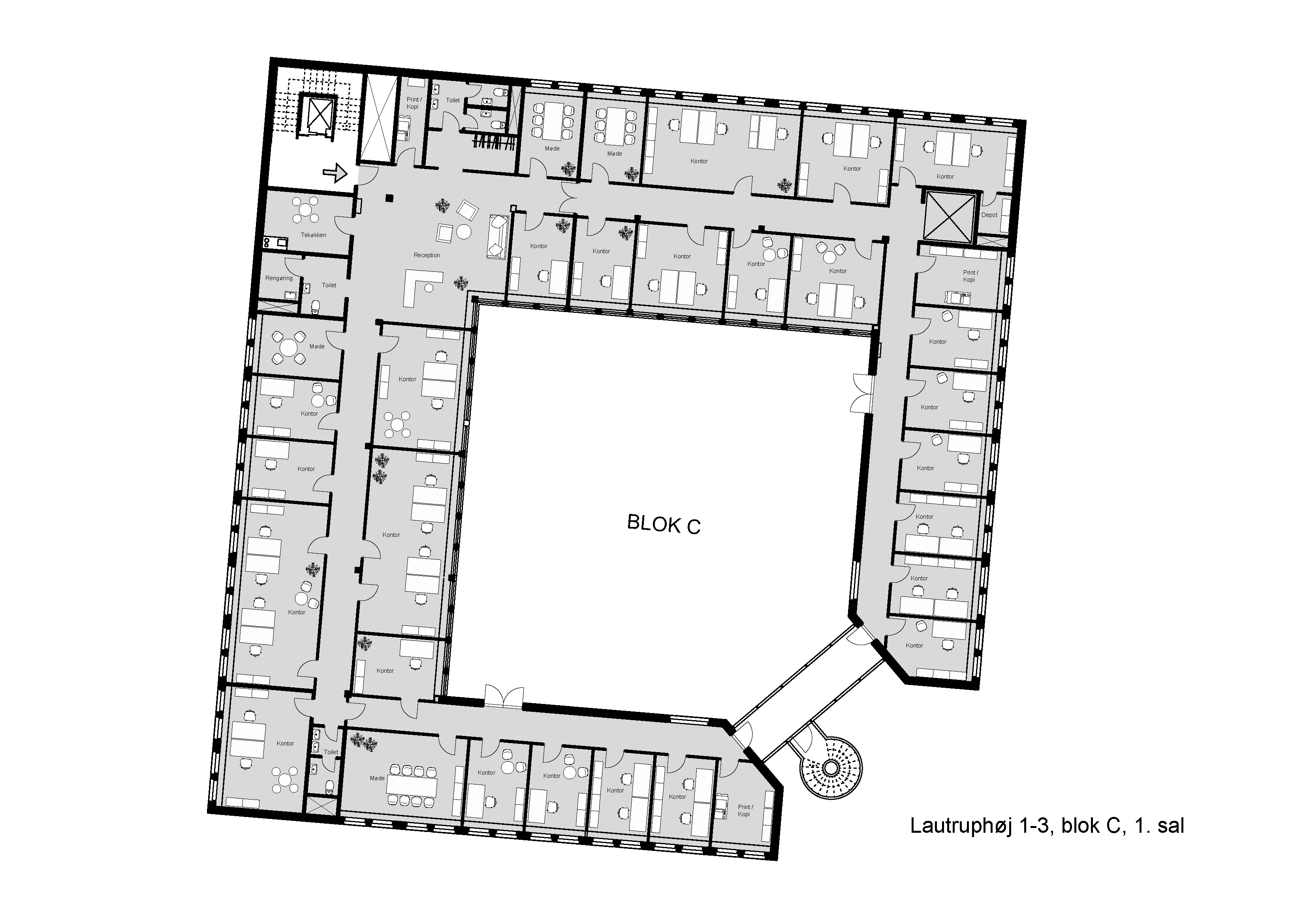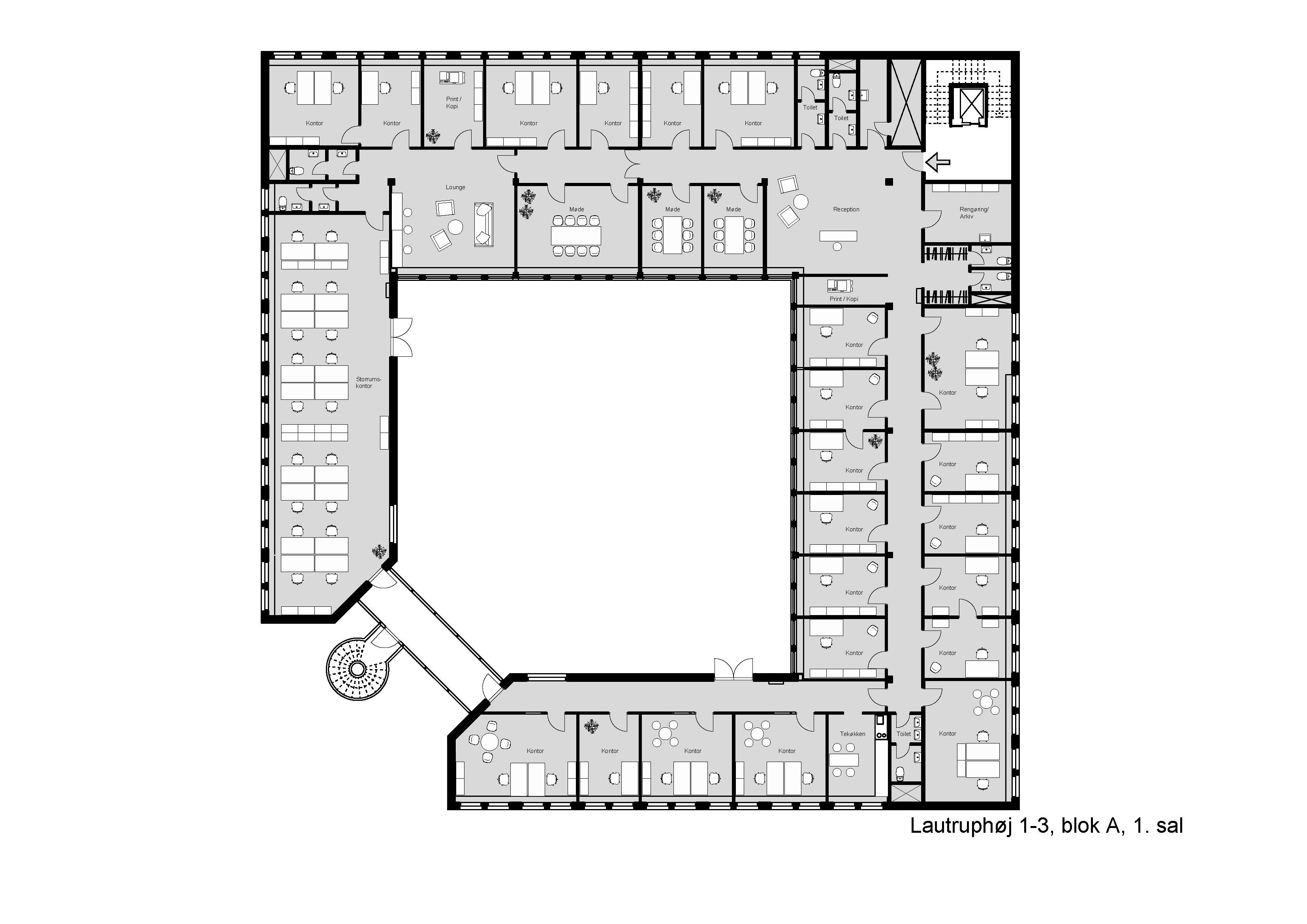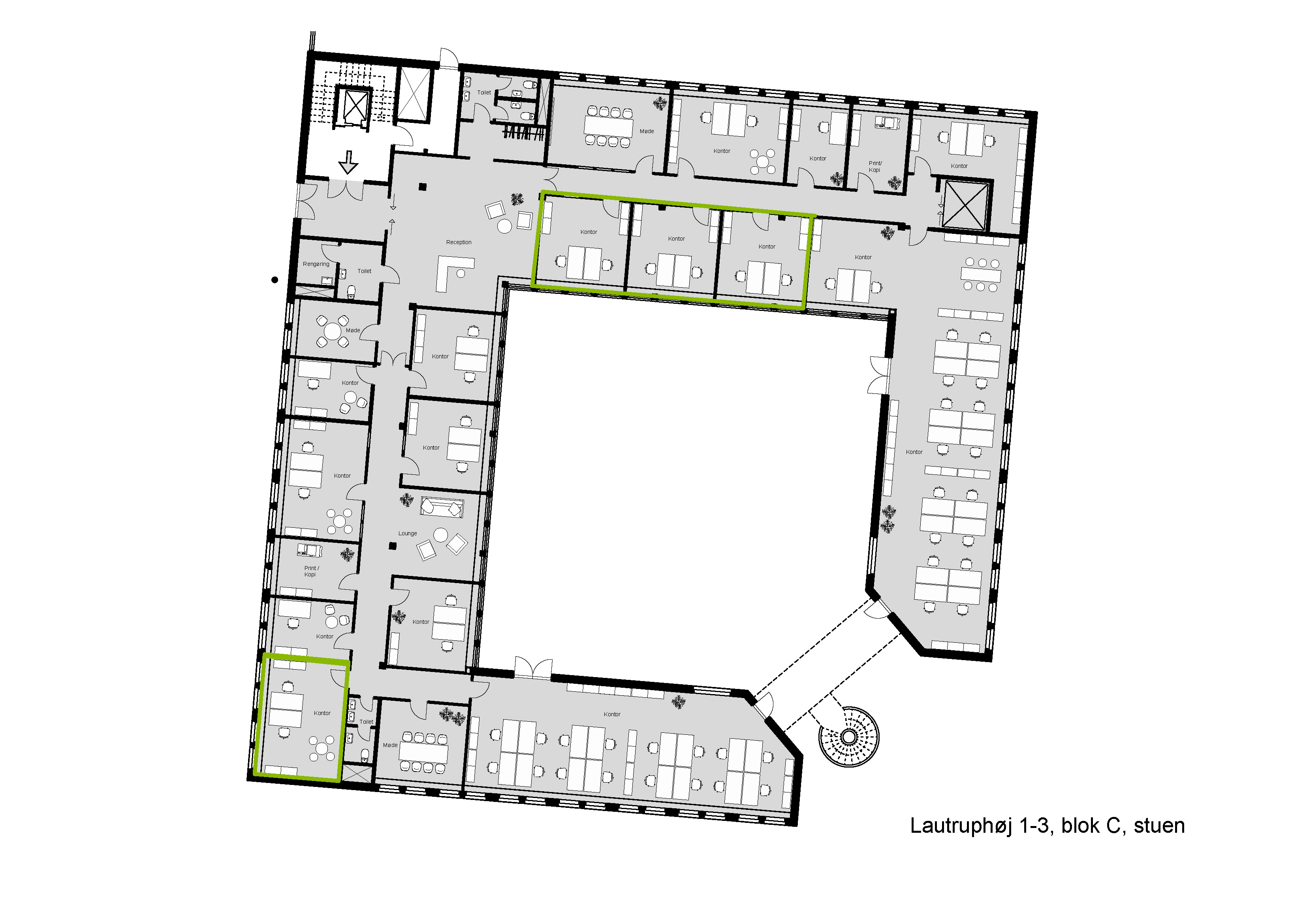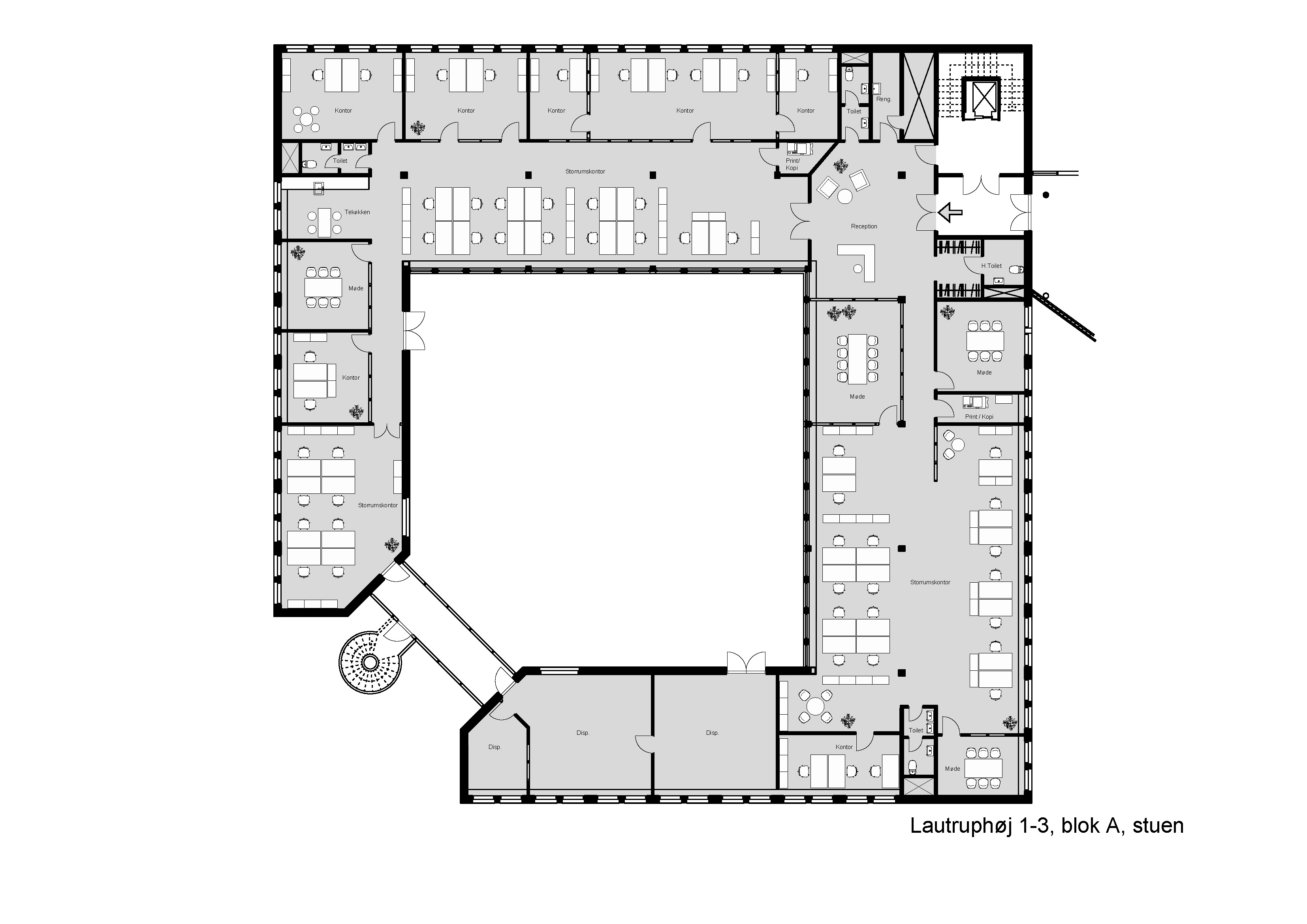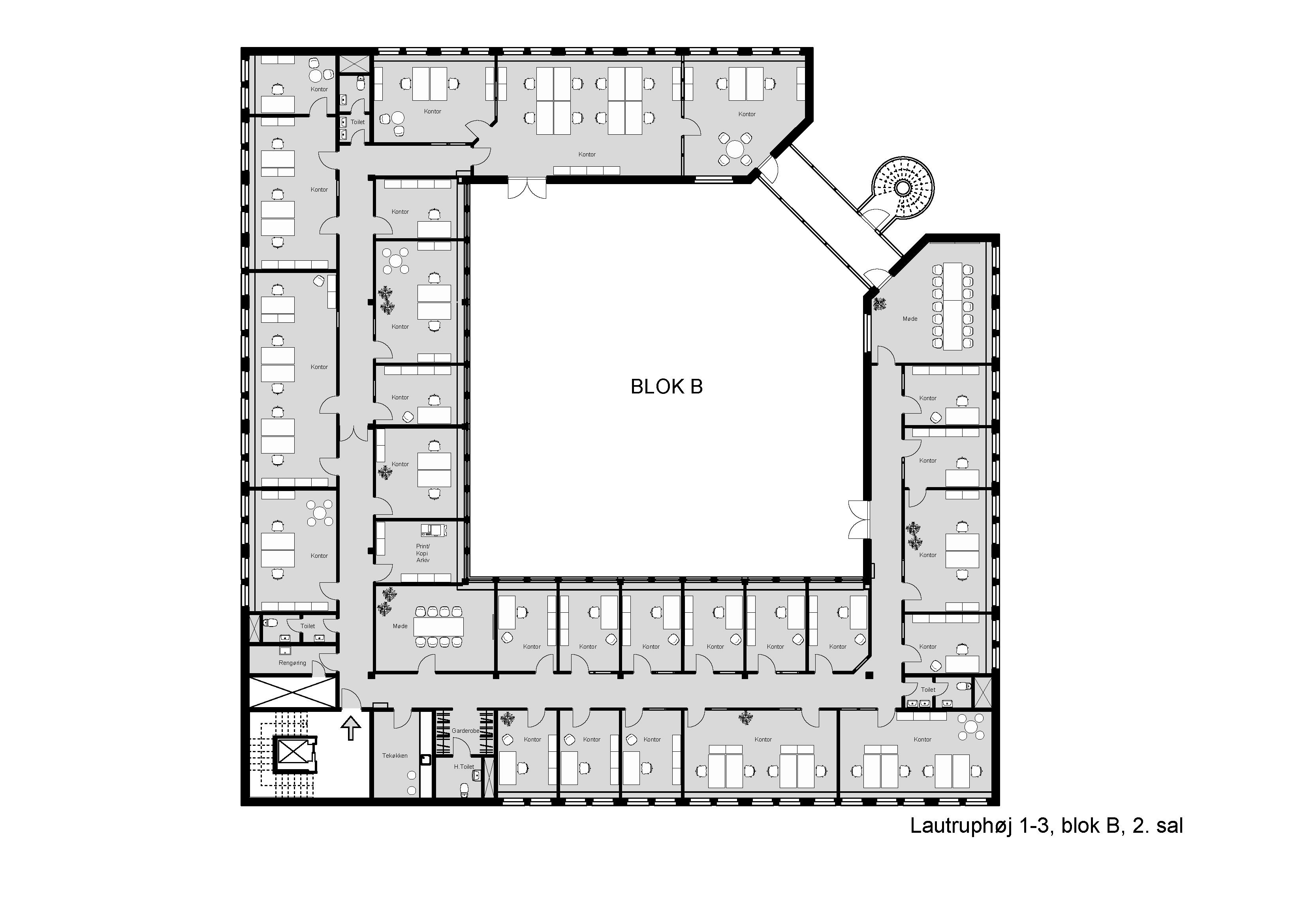 Lautruphøj 1-3, 2750 Ballerup
Newly refurbished office building in Silicon Valley
In the middle of the dynamic high-growth area of Lautrupparken in Ballerup you will find Kontorhus Lautruphøj. The noticeable multi-user property in three floors is located on the big corner plot directly by Lautrupparken.
Lautrupparken is Ballerup's largest commercial area and has Denmark's highest concentration of high tech and research companies. Ballerup is home to about 10,000 IT and telecom companies and another 5,000 companies working with biotech, pharmaceuticals, development and research. Not surprisingly then that many people call this area "Denmark's Silicon Valley".
Download prospectus
The property

An office building with many shared advantages.

Welcome area

Welcome to the large open foyer, which has been designed as a bright and inviting lounge area.
Facts
Taxes and duties
Included in operating costs
Operations
250 DKK/m²/year
Heating and water
86 DKK/m²/year
Distribution
530-1,060 m²
Facilities
Underground parking facilities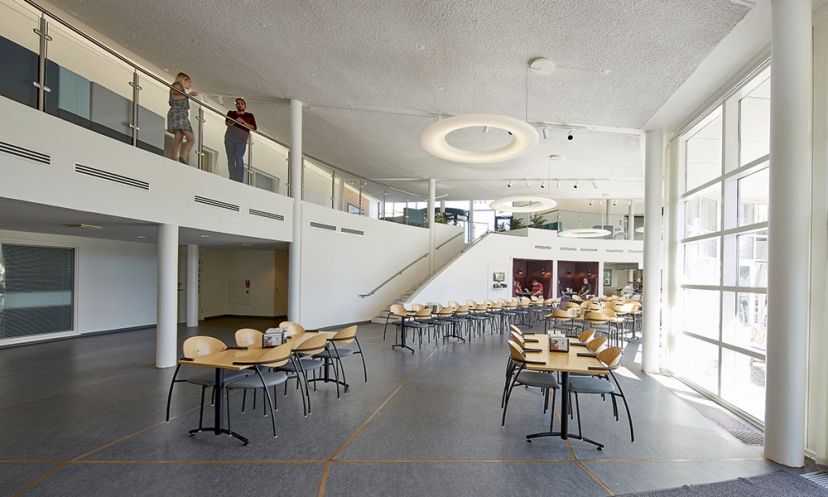 An office building with many shared advantages
In Kontorhus Lautruphøj you will find a flexible office area with many opportunities. Here there can be created both streamlined and dynamic environments or raw and creative frameworks that match your company's exact needs. There is access to the building's common facilities such as a canteen with a lunch scheme and food and drink for meetings, work lounges, meeting rooms, quiet zones and lots of free parking for employees and guests.
The open planning which unites the ground floor and parterre garden makes the space welcoming and easy to find one's way around for guests and employees. The foyer has been designed to have several work lounges, where employees and guests can read the daily news, work or have informal meetings.
As an extension of the foyer area into the parterre garden space there is the building's meeting centre which is used for both internal meetings and major events. The shared canteen in Kontorhus Lautruphøj serves great food from Jesper's Torvekøkken to the tenants and guests in cosy surroundings.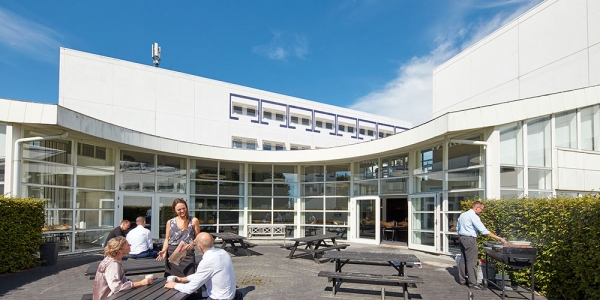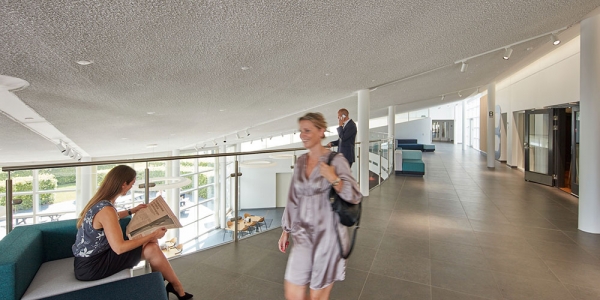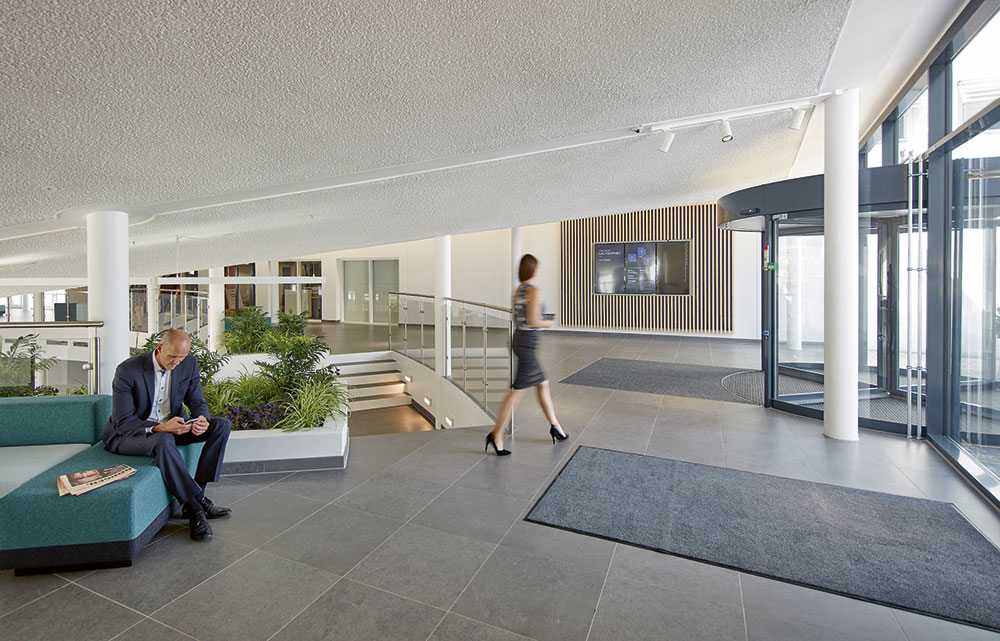 Close to infrastructure and green urban spaces
Kontorhus Lautruphøj is located on the large corner plot facing Lautrupparken, which is the main traffic thoroughfares in Ballerup's "Silicon Valley". Here your company will have an attractive business address with easy access for employees and customers. With a Føtex (supermarket) in the "back yard", it is also extremely easy to manage the daily shopping. Get green vitamins for your mind in the property's cosy courtyard garden with dining areas or go for a walk in one of the nearby green oases such as Sømosen and Hjortespring Golfklub.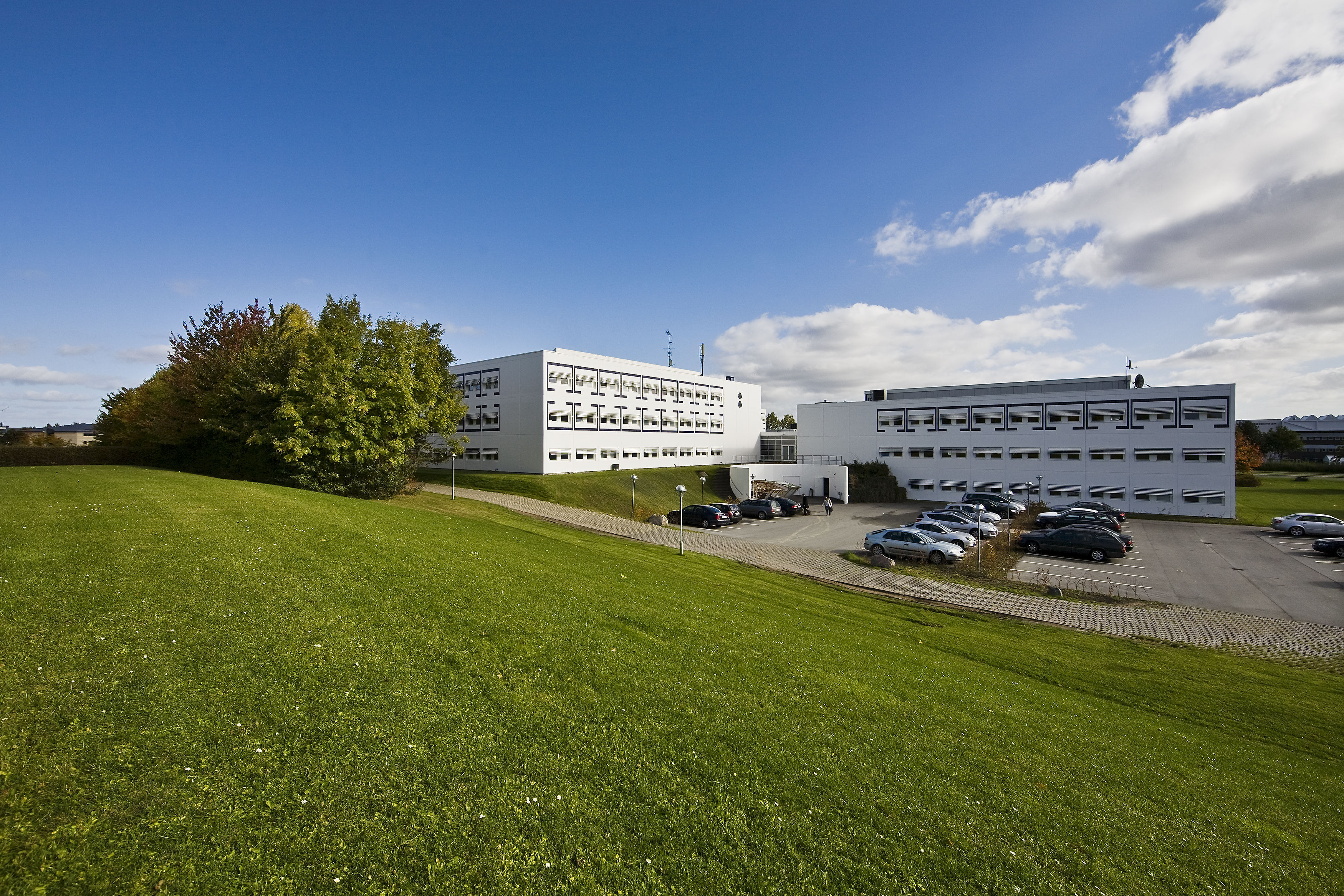 Nearest public transport
450m til den nærmeste bus
Indiakaj
1.500m til den nærmeste metro
Metrostop M3/M4: Østerport
1.500m til den nærmeste togstation
Østerport
I can help you
If you have questions about the lease or want to schedule a viewing, feel free to contact me.
Or would you like a call from us?
Yes, please call me