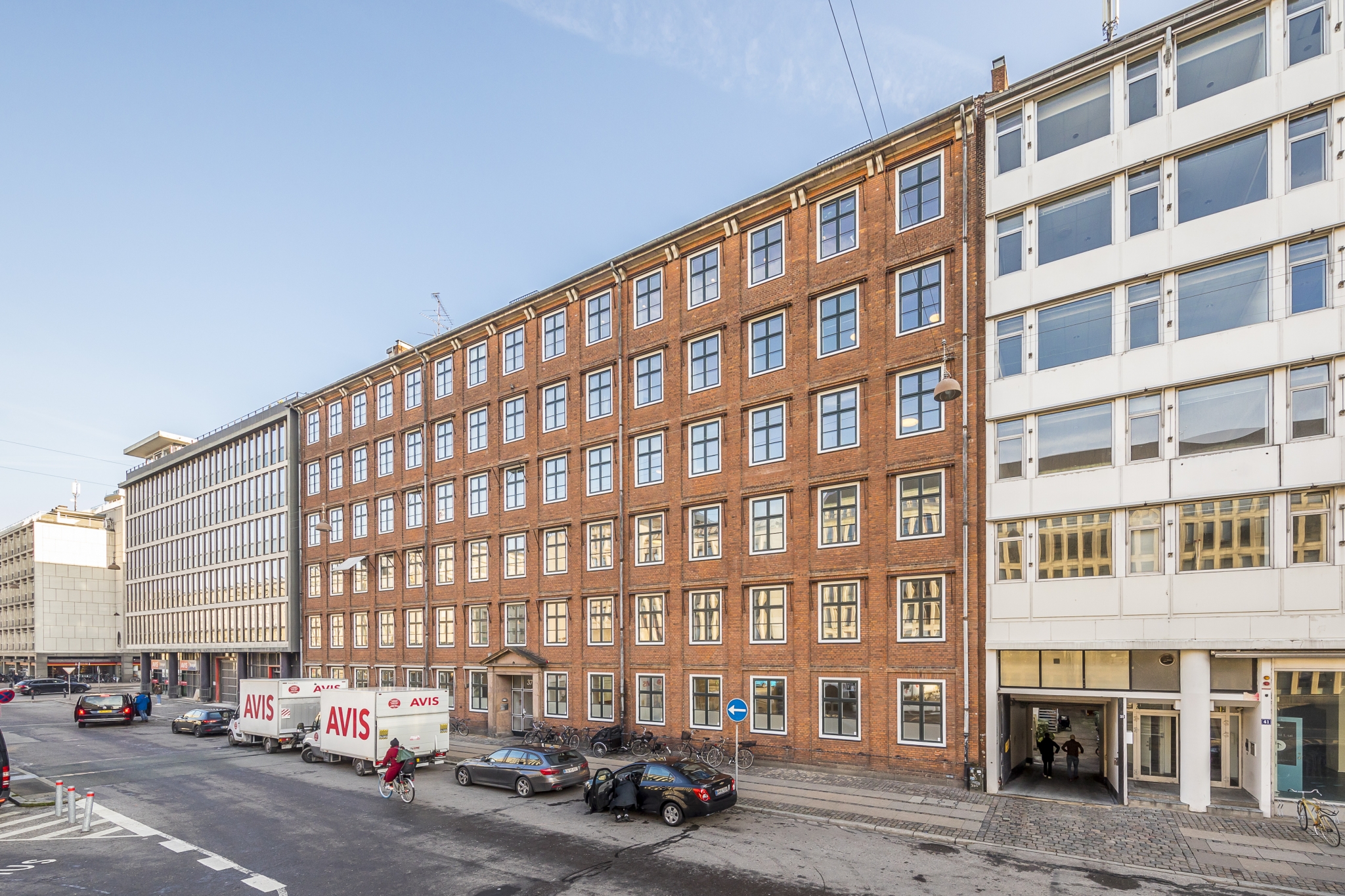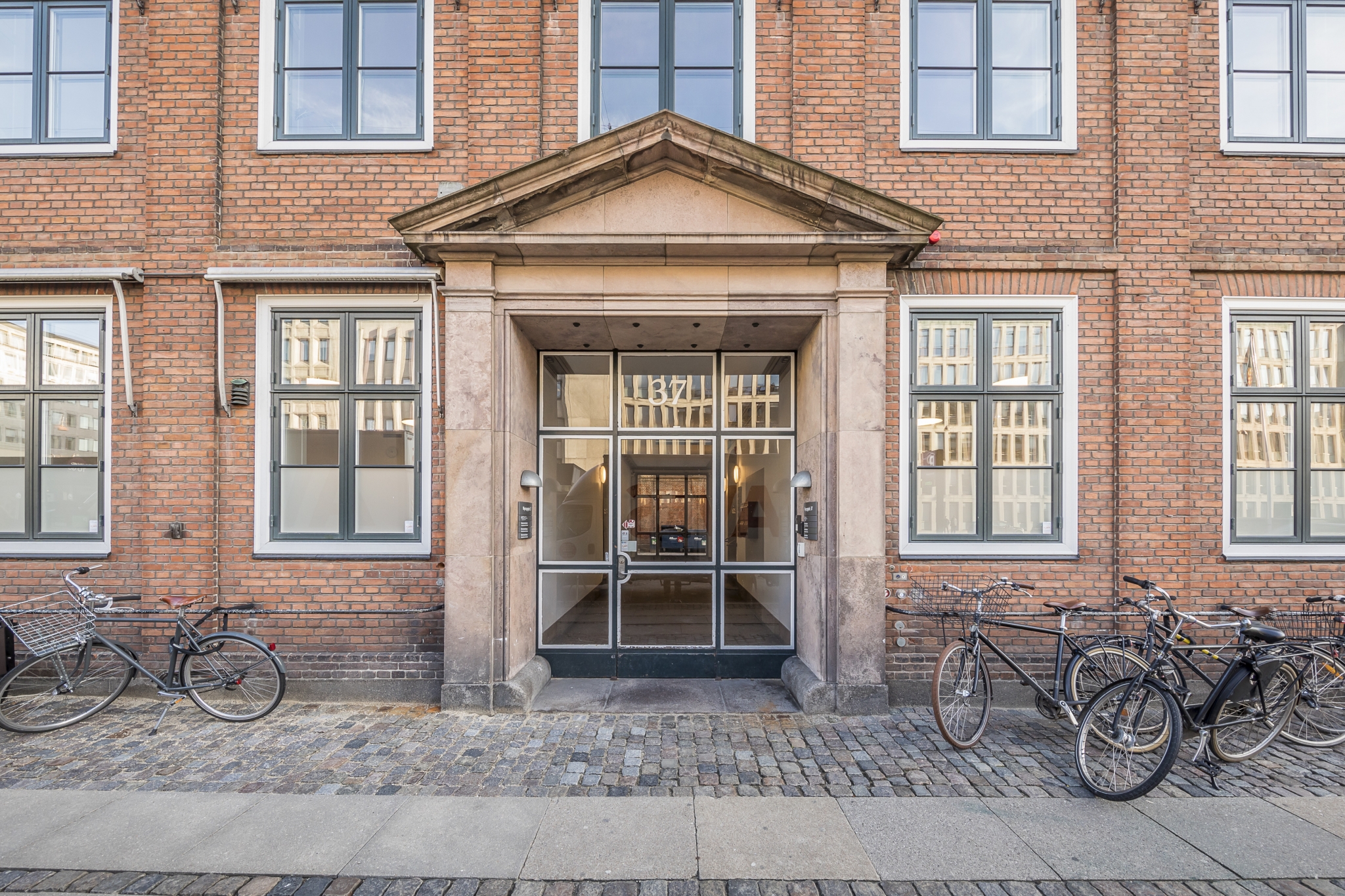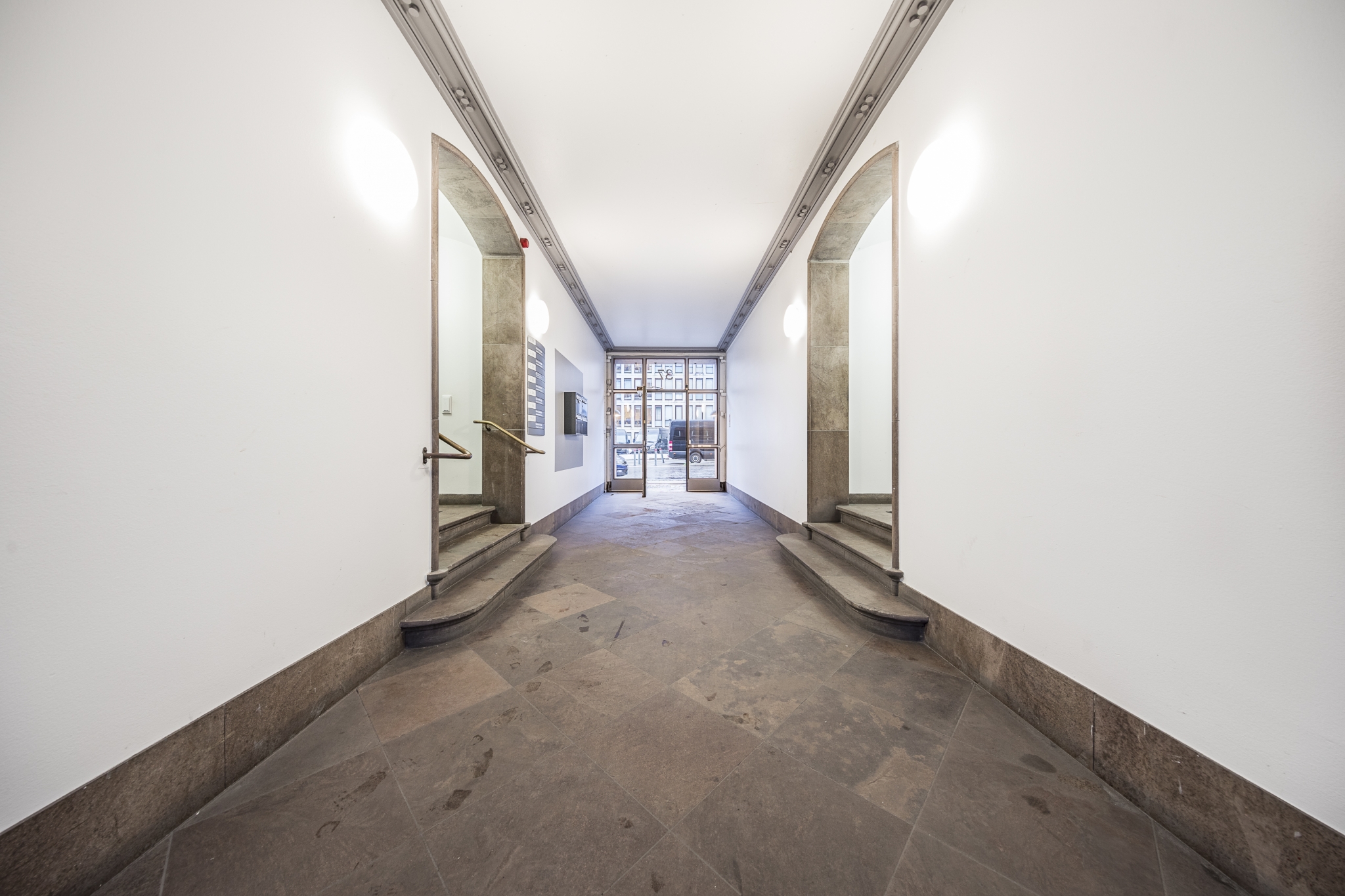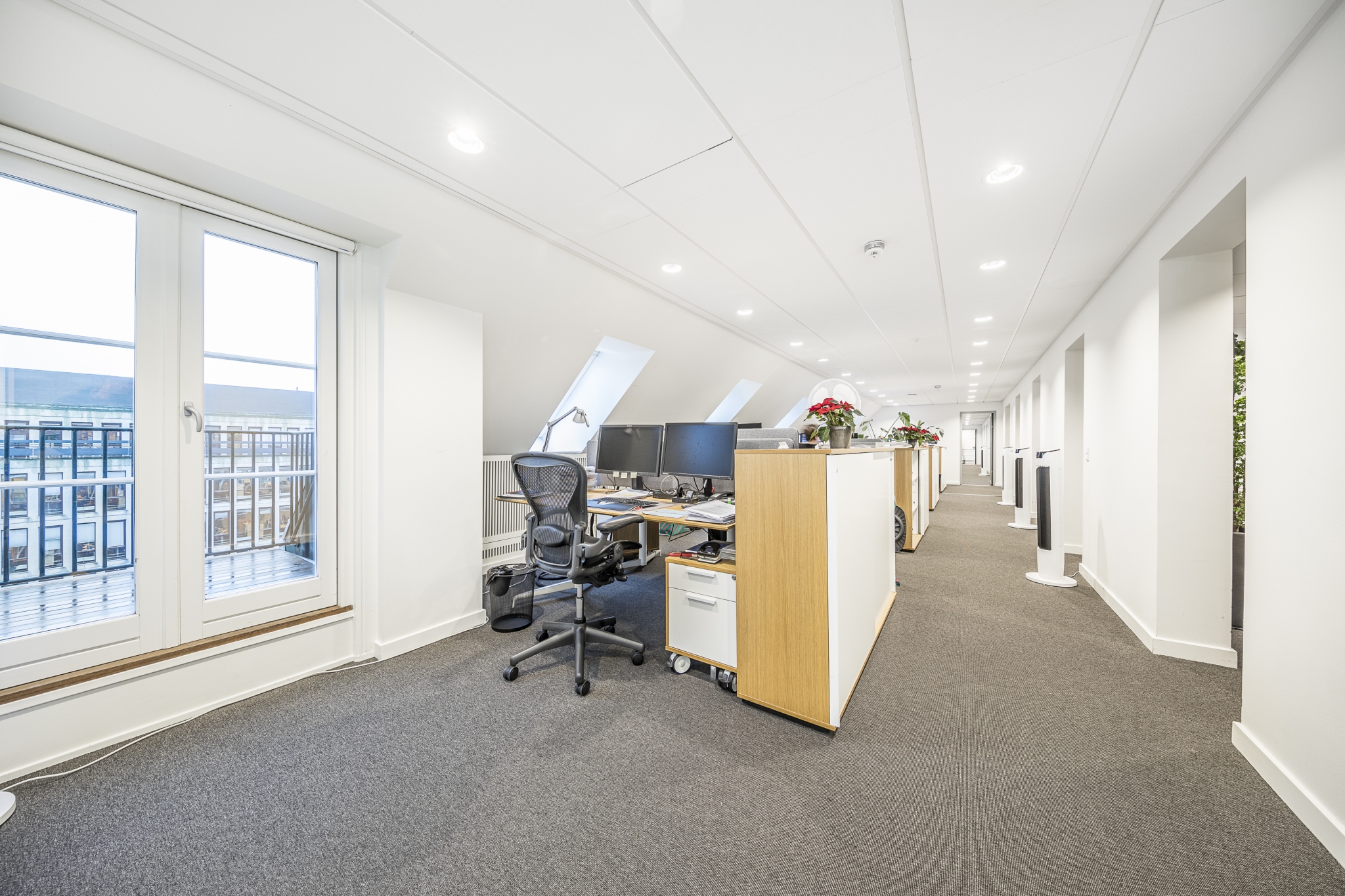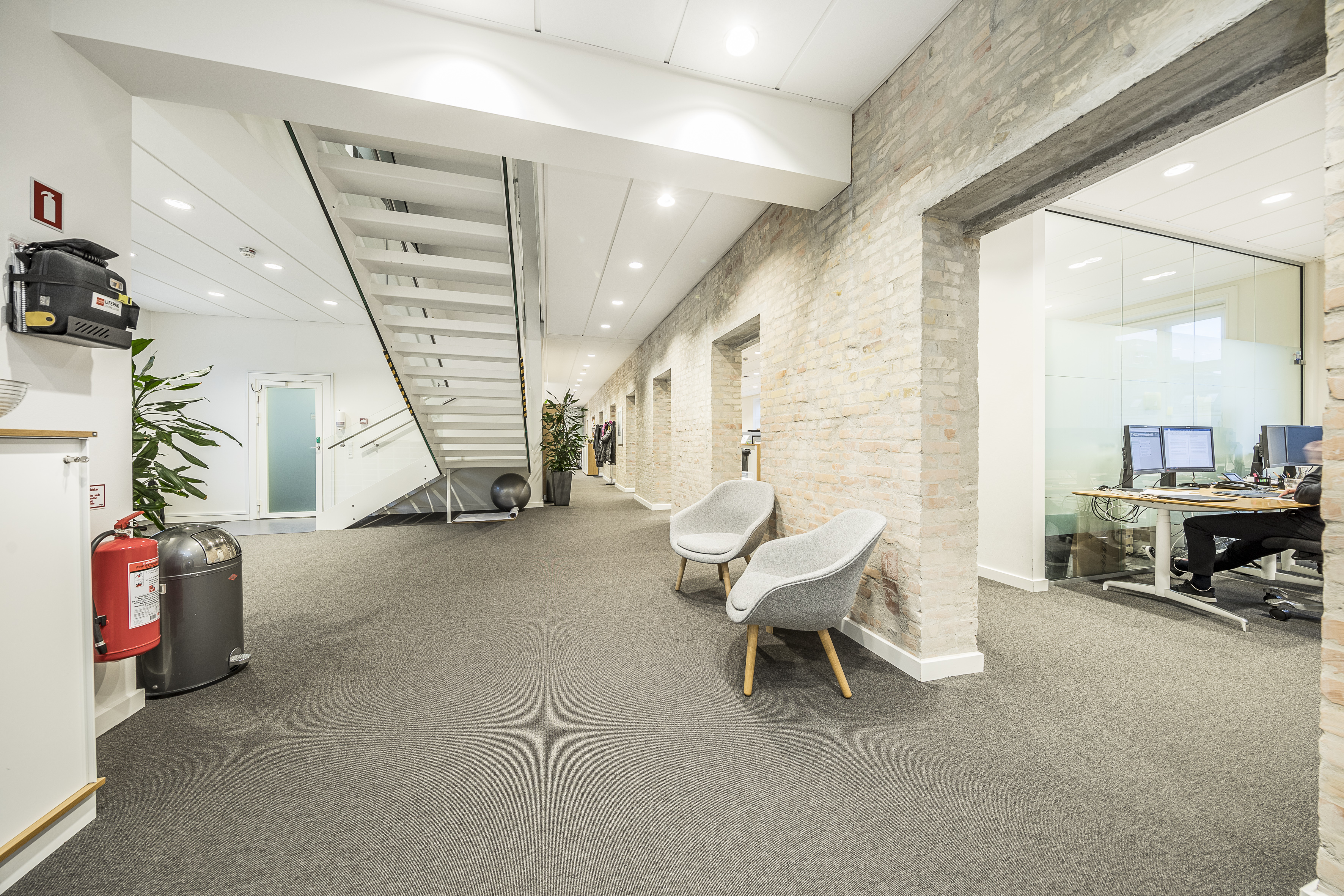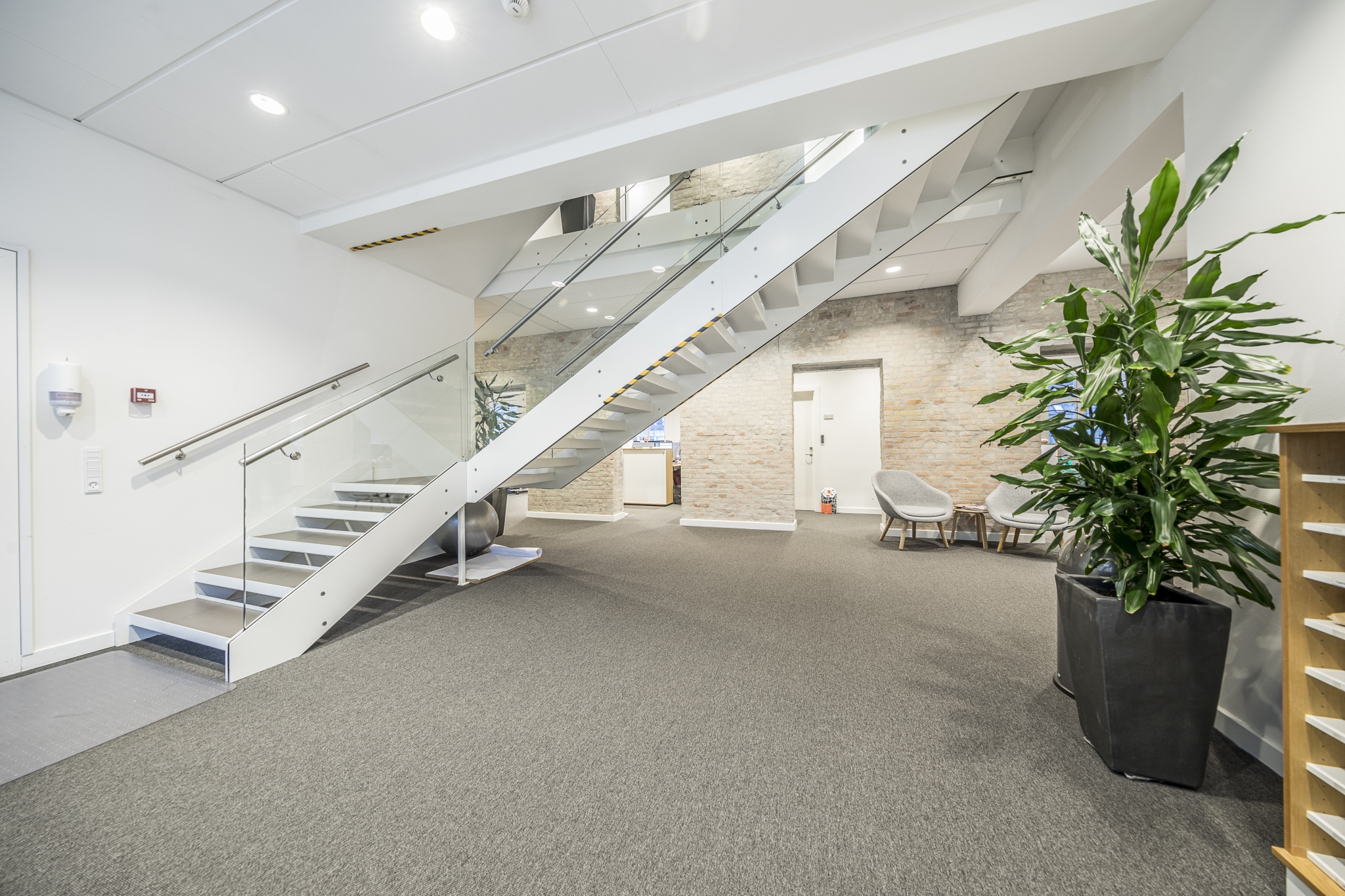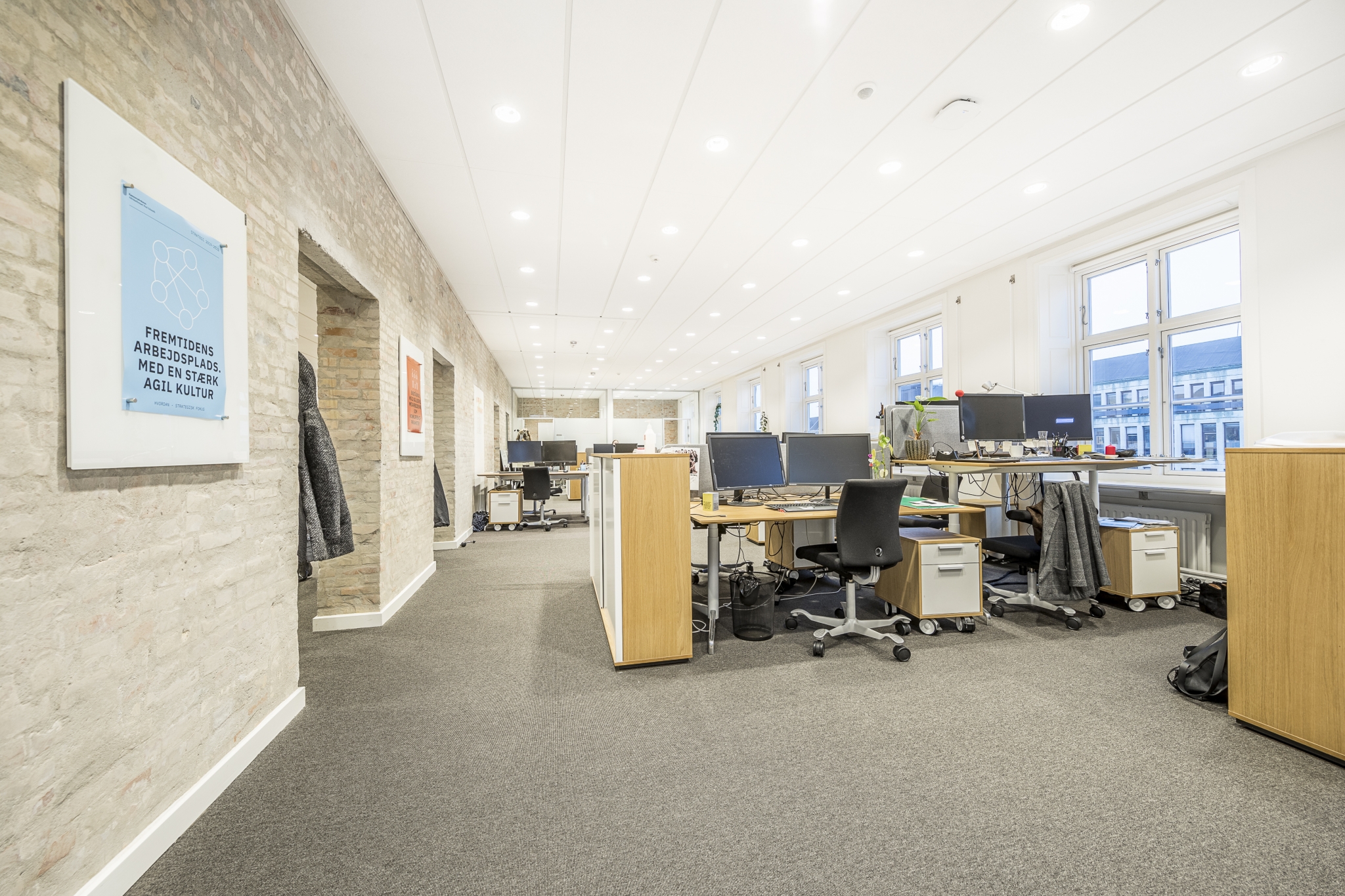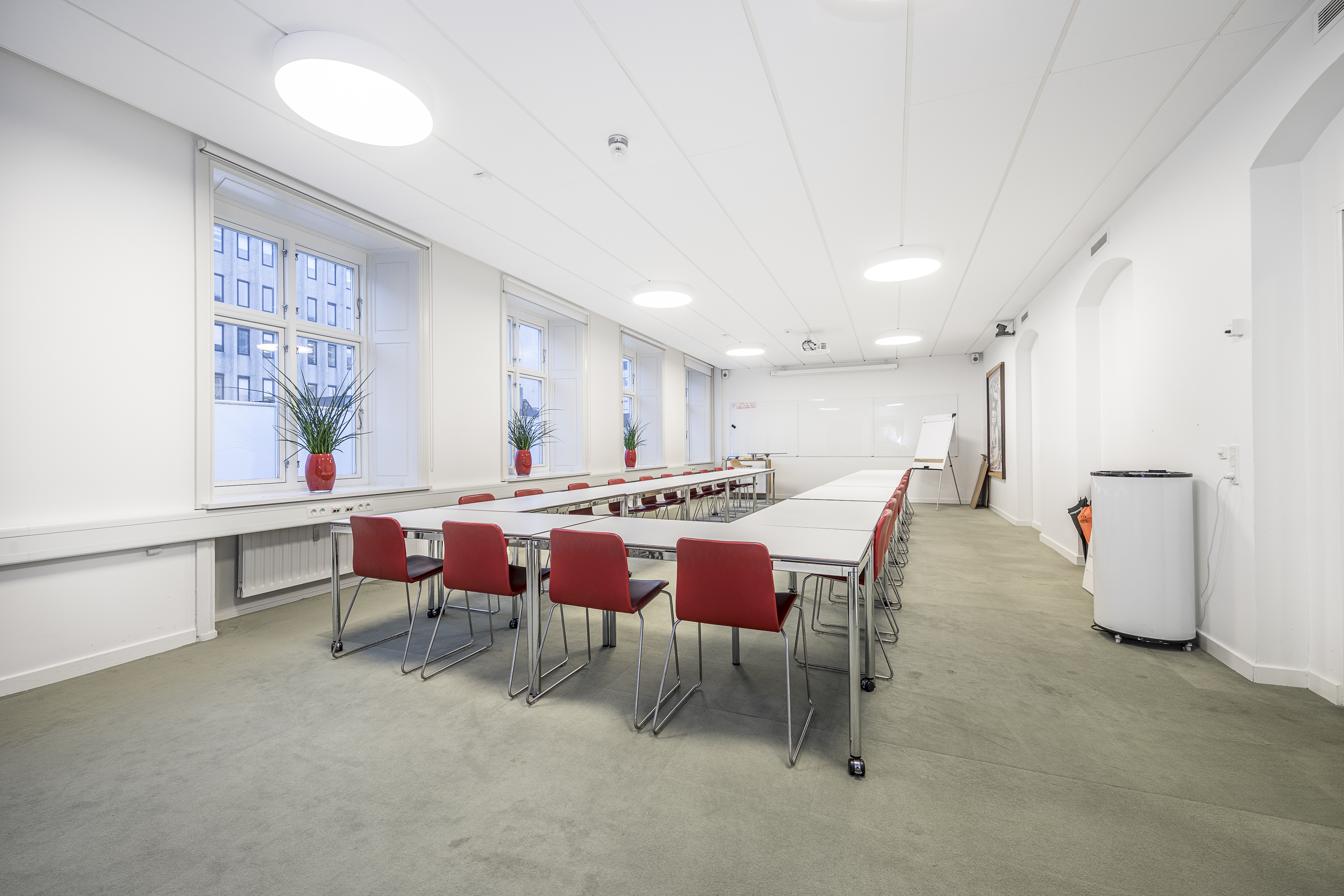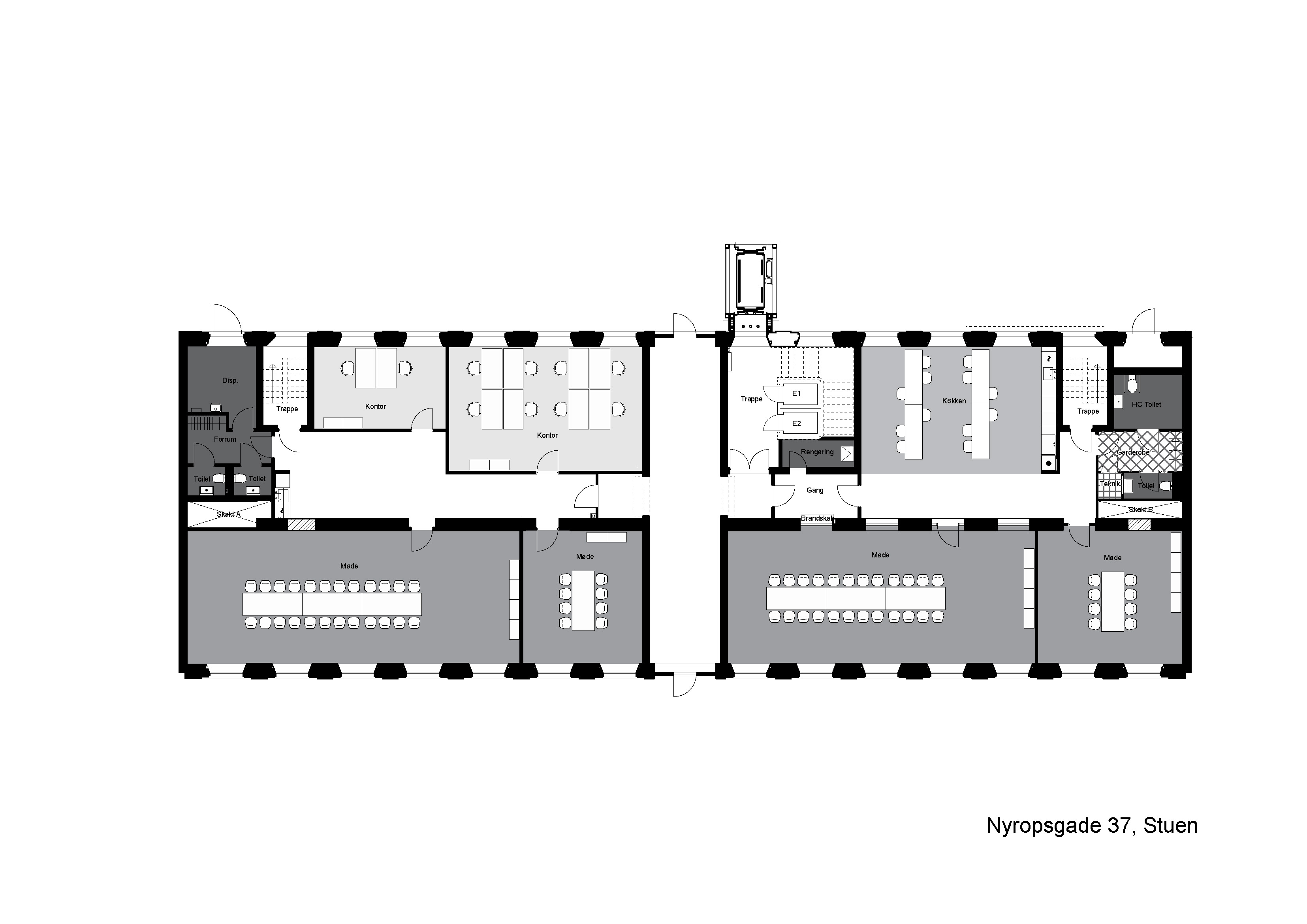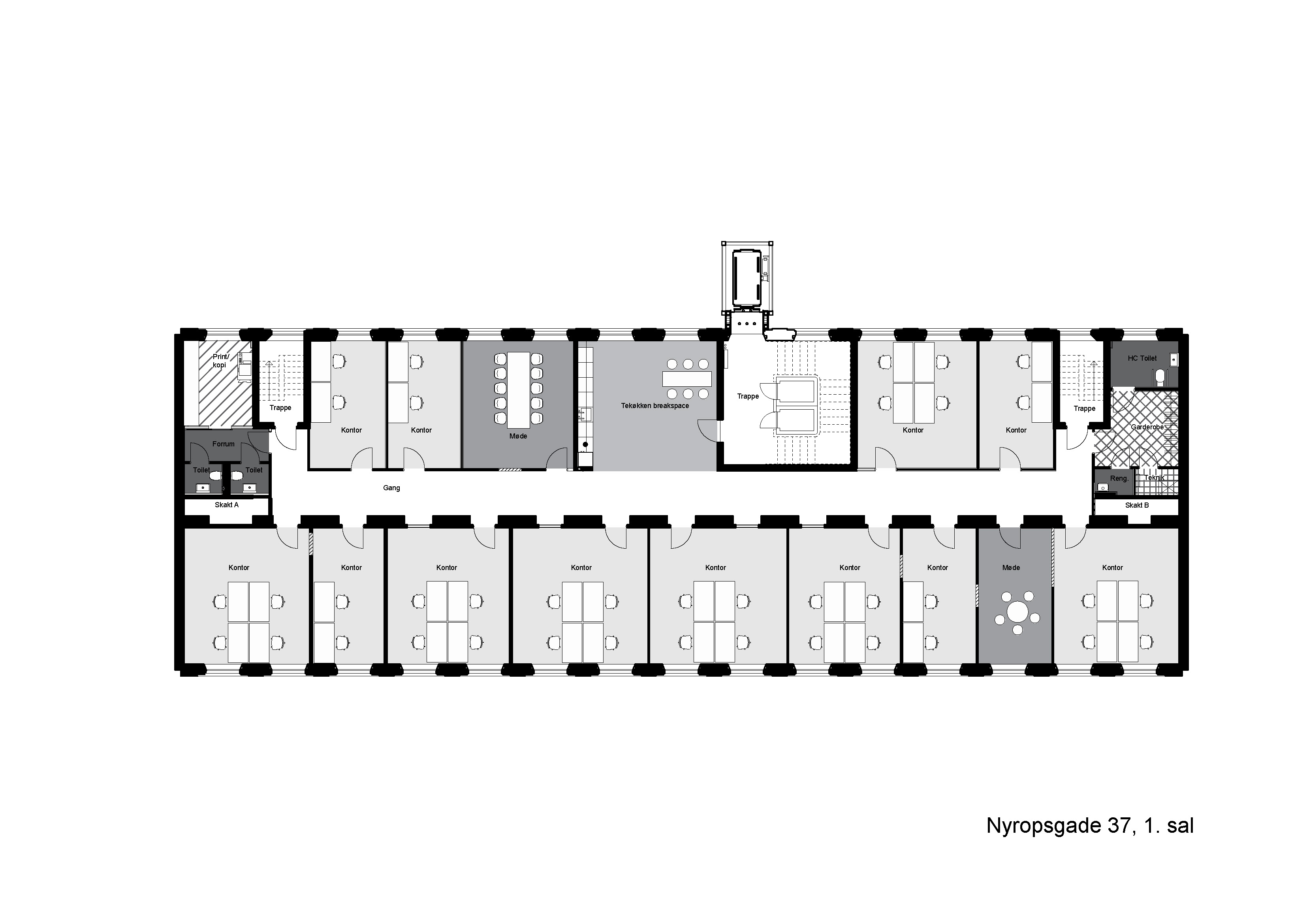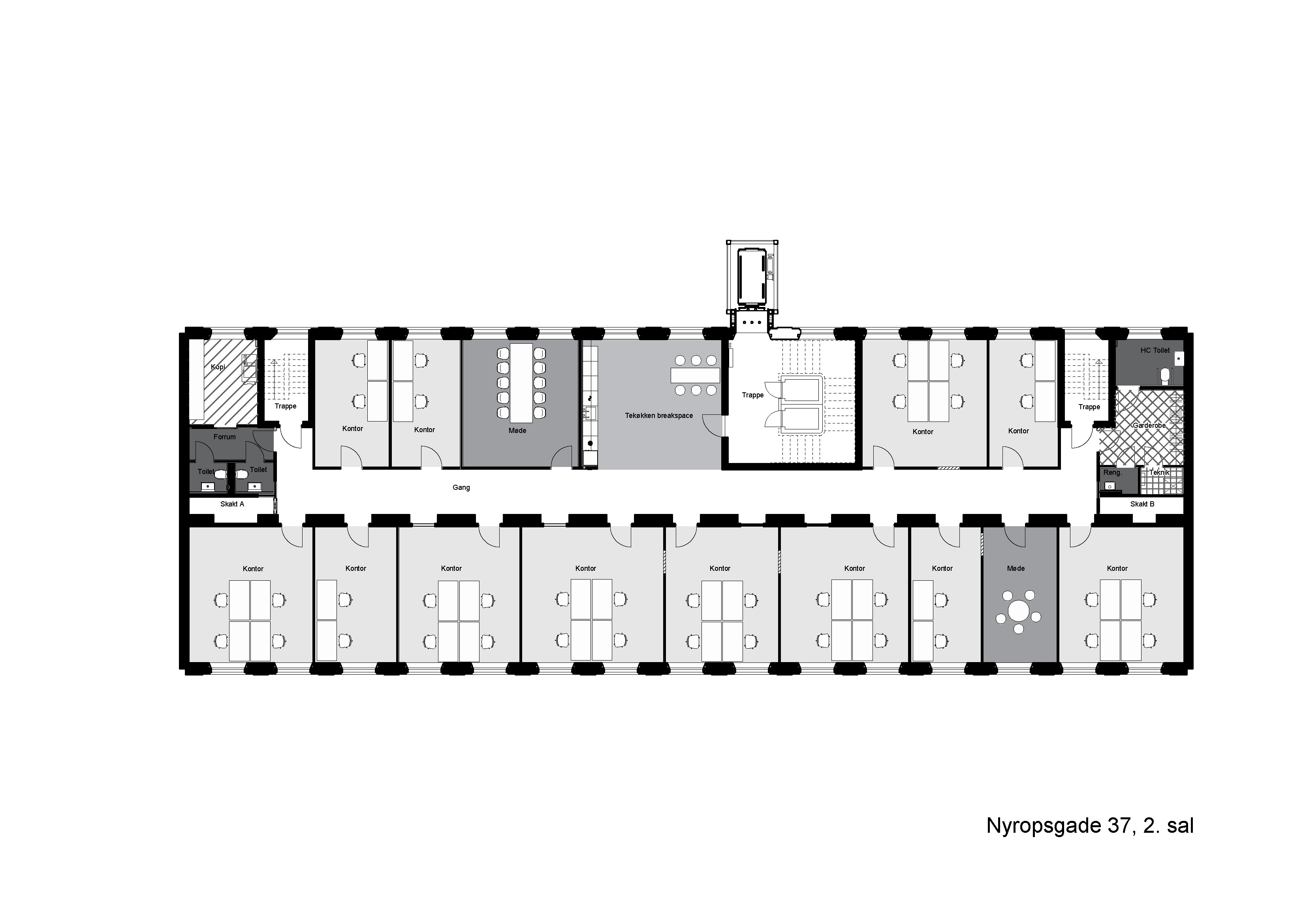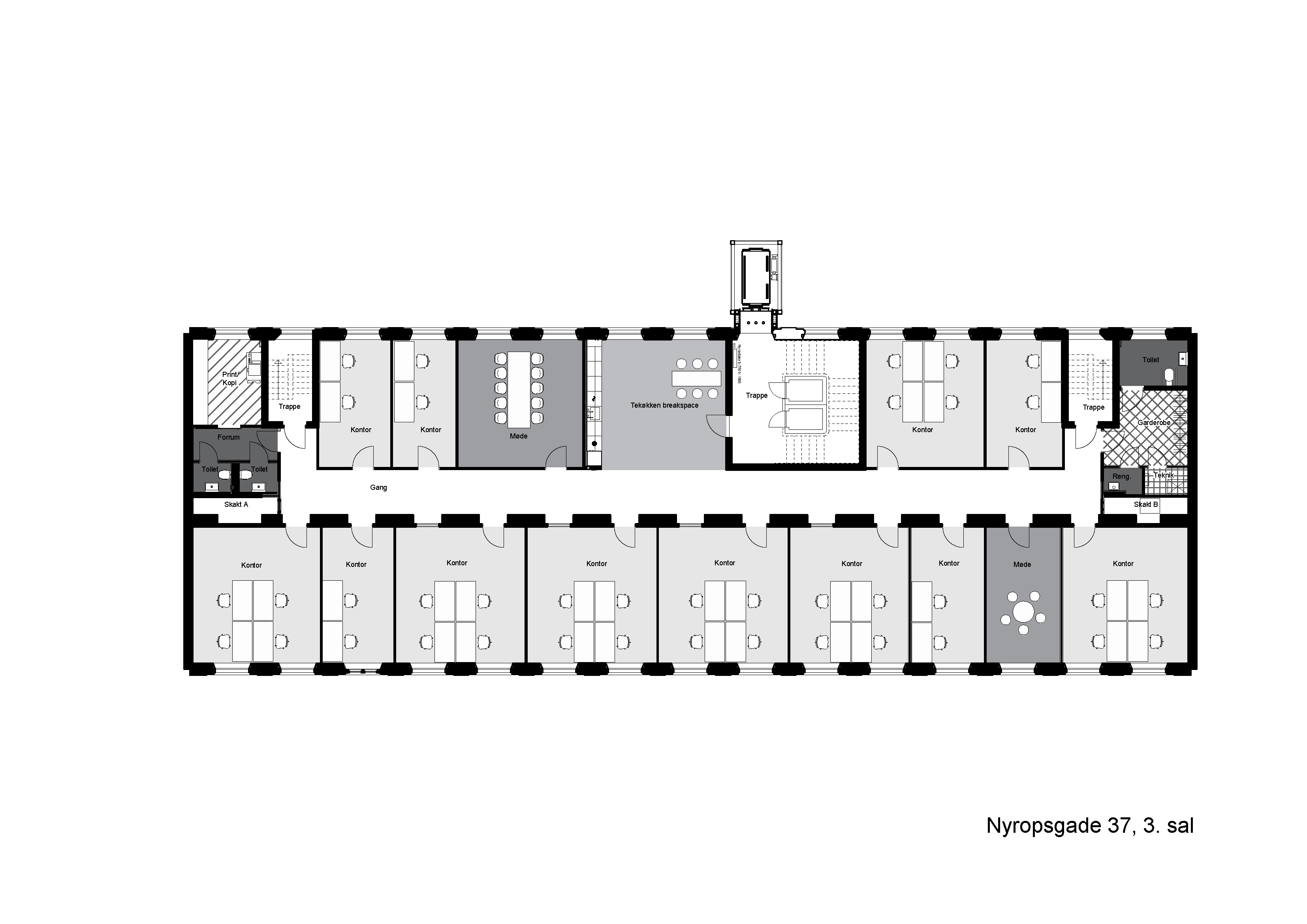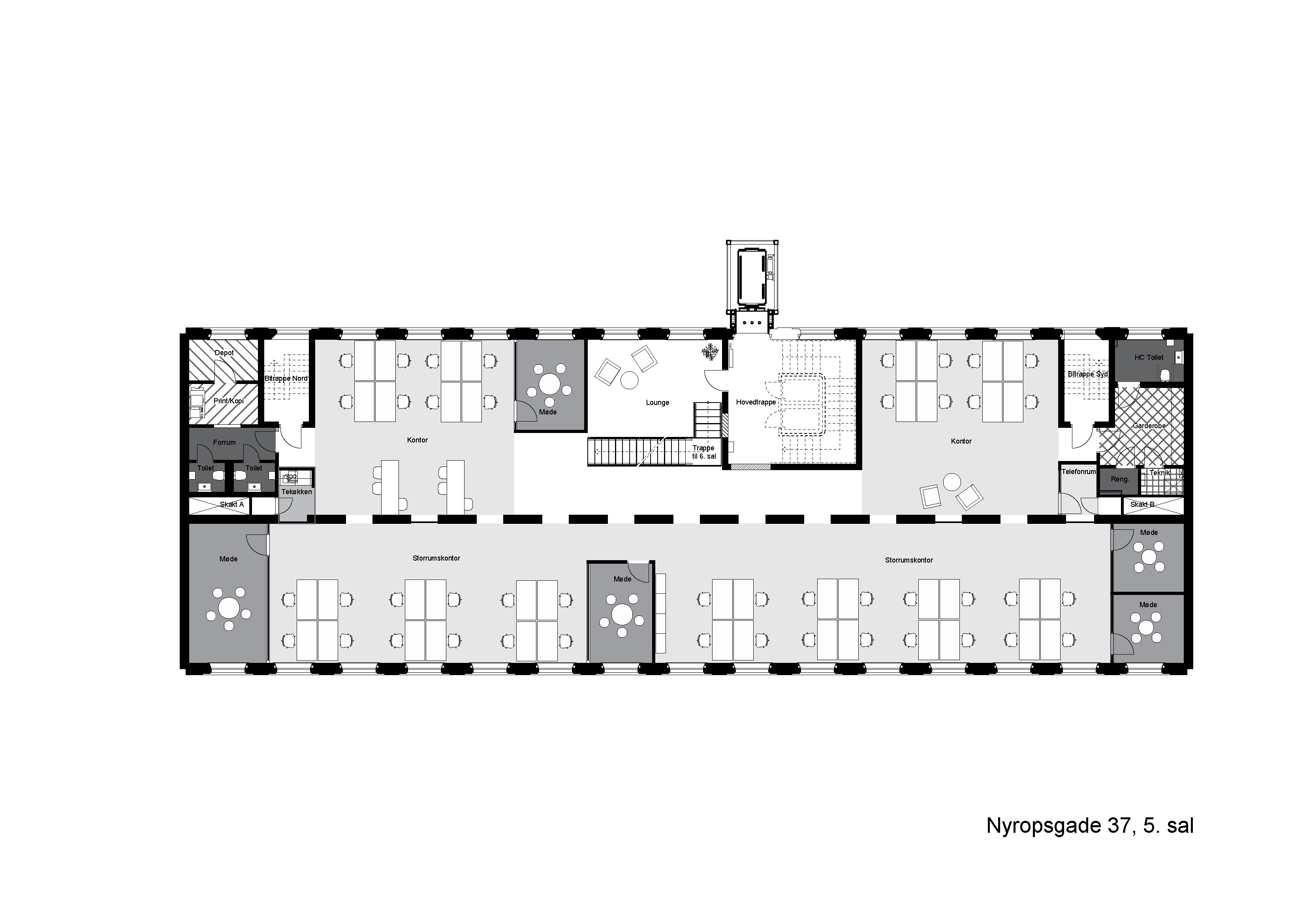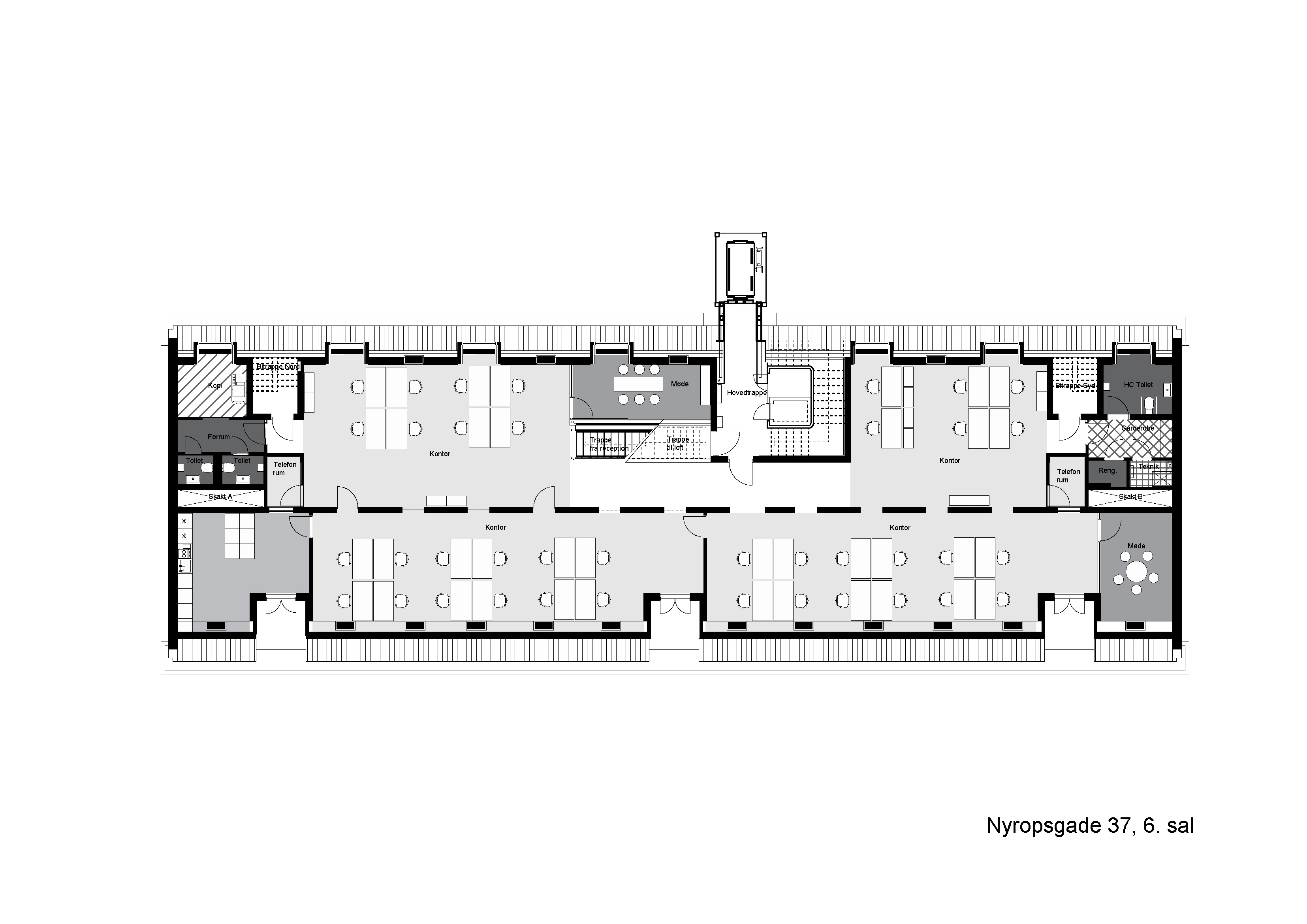 Nyropsgade 37, 1602 København V
4,250 m² in a contemporary property
Welcome to flexible premises in downtown Copenhagen. We can now offer six attractive floors for those of you who are looking for an office lease in a property that is extremely versatile and full of opportunities. Here you will get plenty of space, light, and exciting details. And, to top it off, located right in the heart of Copenhagen.
With the lakes towards on side and Rådhuspladsen, Copenhagen Central Station and Vesterport Station on the other, the property is located in one of Copenhagen's central locations. In addition, Nyropsgade 37 is only a few hundred metres from one of the main arteries for traffic to and from downtown Copenhagen.
Download prospectus
The property

The property was built in 1947 and is located in downtown Copenhagen.

Access

The red brick property is accessed via an extremely presentable entrance from Nyropsgade, which includes both stairs and three elevators.

Gate

The property's available area consists of 3.950 square metres.

Office space

An open office space with raw bricks, giving a New Yorker look.

Offices

On the 6th floor, there is a view over Copenhagen and lots of light.

Meeting rooms

The ground floor mainly consists of large meeting rooms.
Facts
Base rent
1,875 DKK/m²/year
Taxes and duties
208 DKK/m²/year
Operations
110 DKK/m²/year
Distribution
1,145-4,250 m²
The vacant area can either be rented together or divided into two smaller leases, one of which is the living room – 3rd floor, and the other is the 5th and 6th floors. The lease also includes
300 m² in the property's basement, which includes storage and changing facilities.
Facilities
Shower and changing rooms
Gorgeous and contemporary details
The red brick property is accessed via an extremely presentable entrance from Nyropsgade, where there are both stairs and three elevators leading to the other floors. The office environment in Nyropsgade has an impressive and raw New Yorker look on the top floors, with large room facilities and modern and central office corridors on the lower floors. What all the floors have in common is their impressive and contemporary details which provide the many square meters of floor space with both soul and character.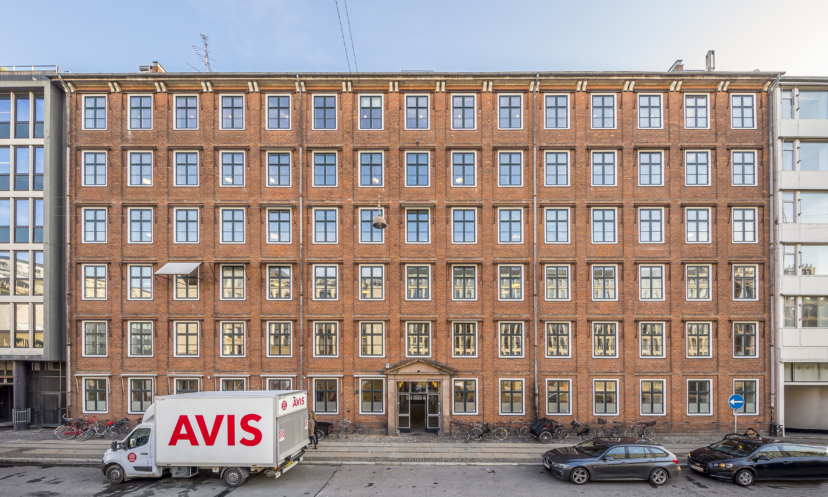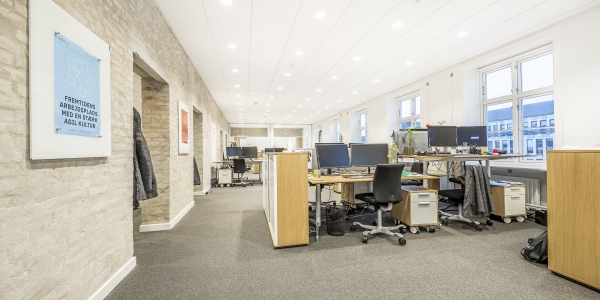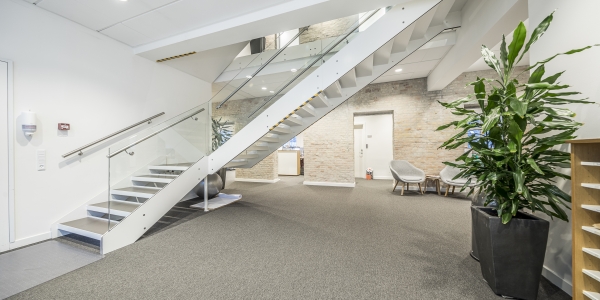 An address in downtown Copenhagen
Vesterport station is only a few minutes away, and Copenhagen Central Station is also within walking distance of the property. From here, there is only three minutes to Nørreport Station and under 15 minutes to the airport by either Metro or a regional train. The lakes are just a stone's throw from the property. As a little place to get some fresh air in Copenhagen, the lakes are great for lunch breaks, walk and talks or after-work activities.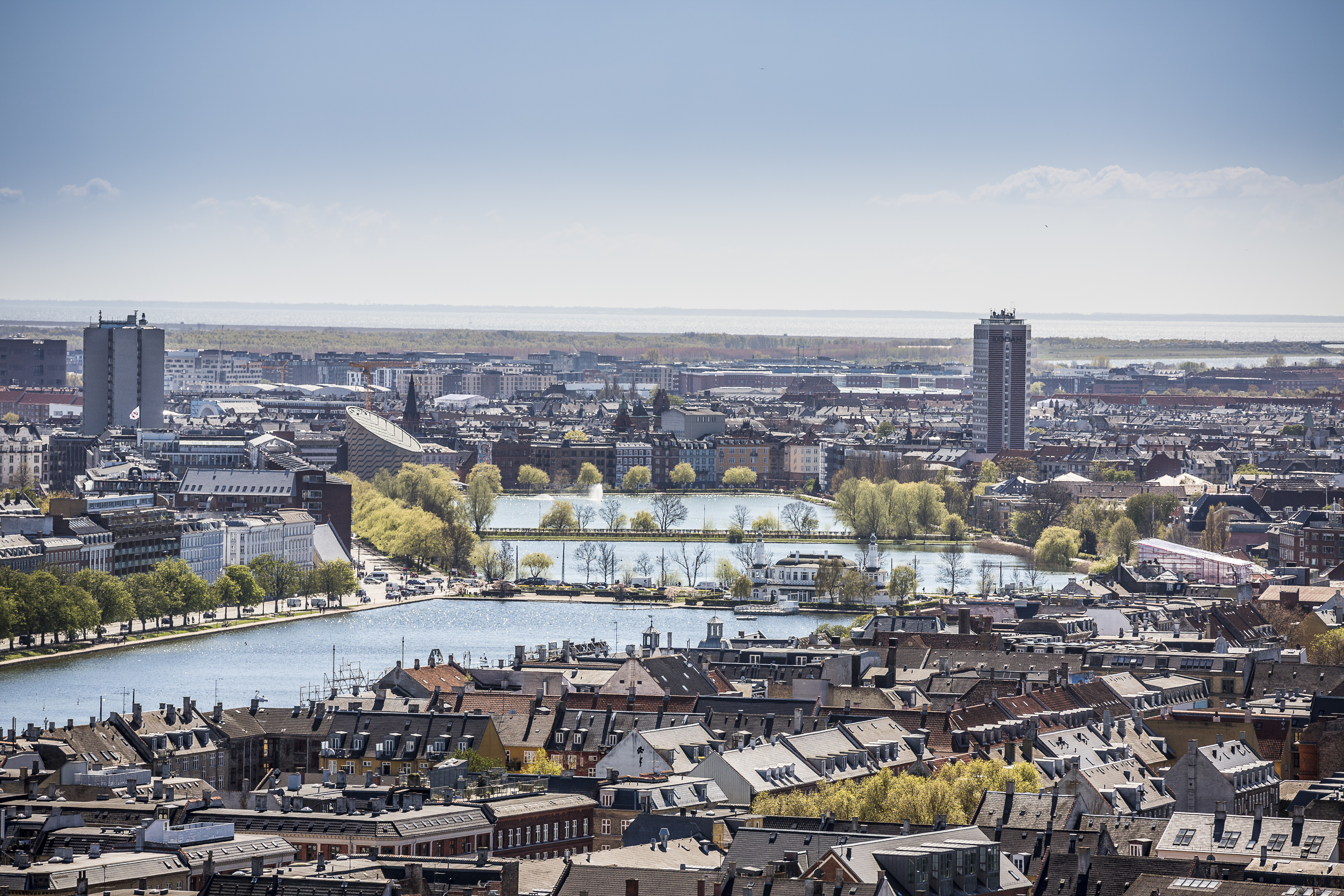 Nearest public transport
450m til den nærmeste bus
Indiakaj
1.500m til den nærmeste metro
Metrostop M3/M4: Østerport
1.500m til den nærmeste togstation
Østerport
I can help you
If you have questions about the lease or want to schedule a viewing, feel free to contact me.
Or would you like a call from us?
Yes, please call me