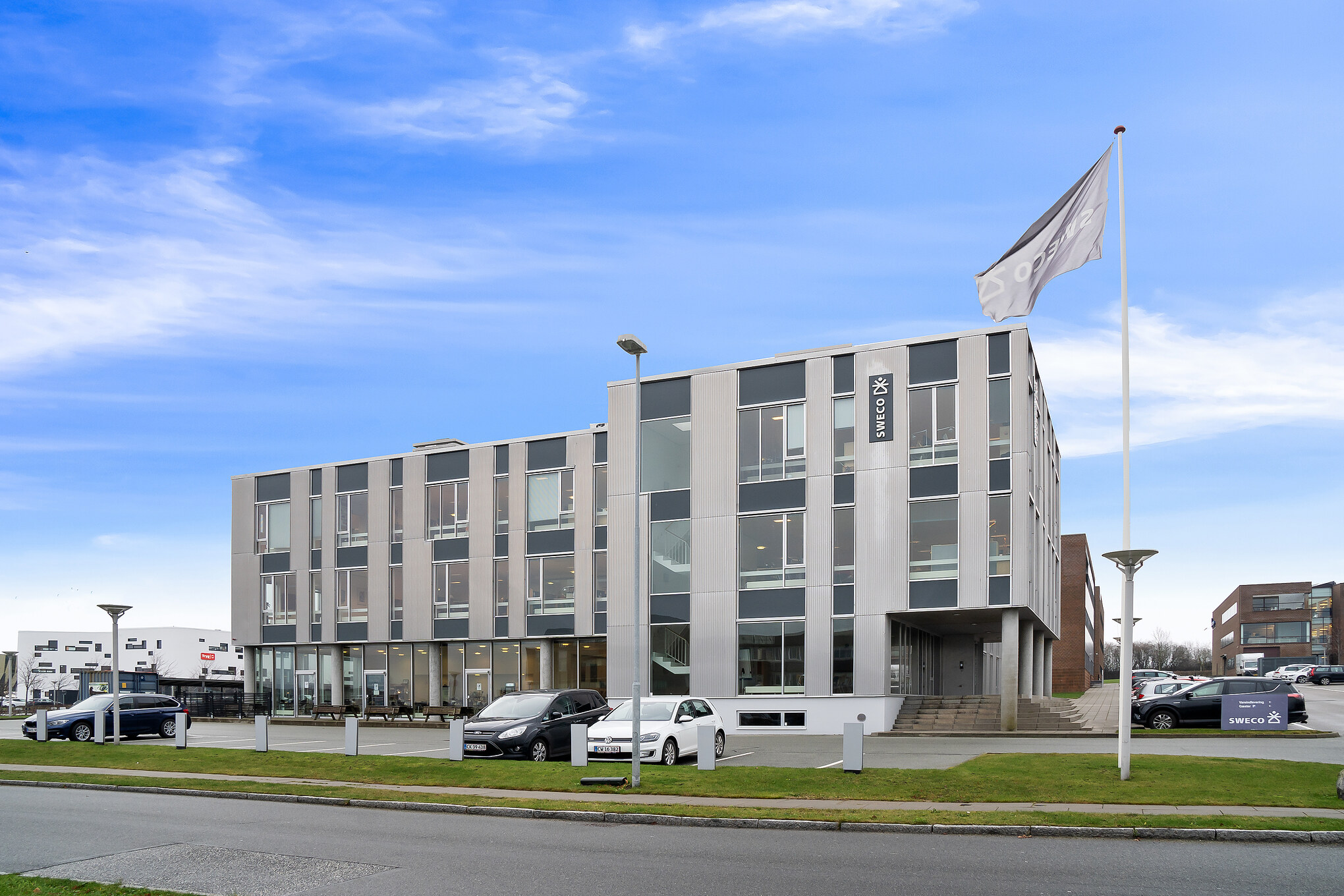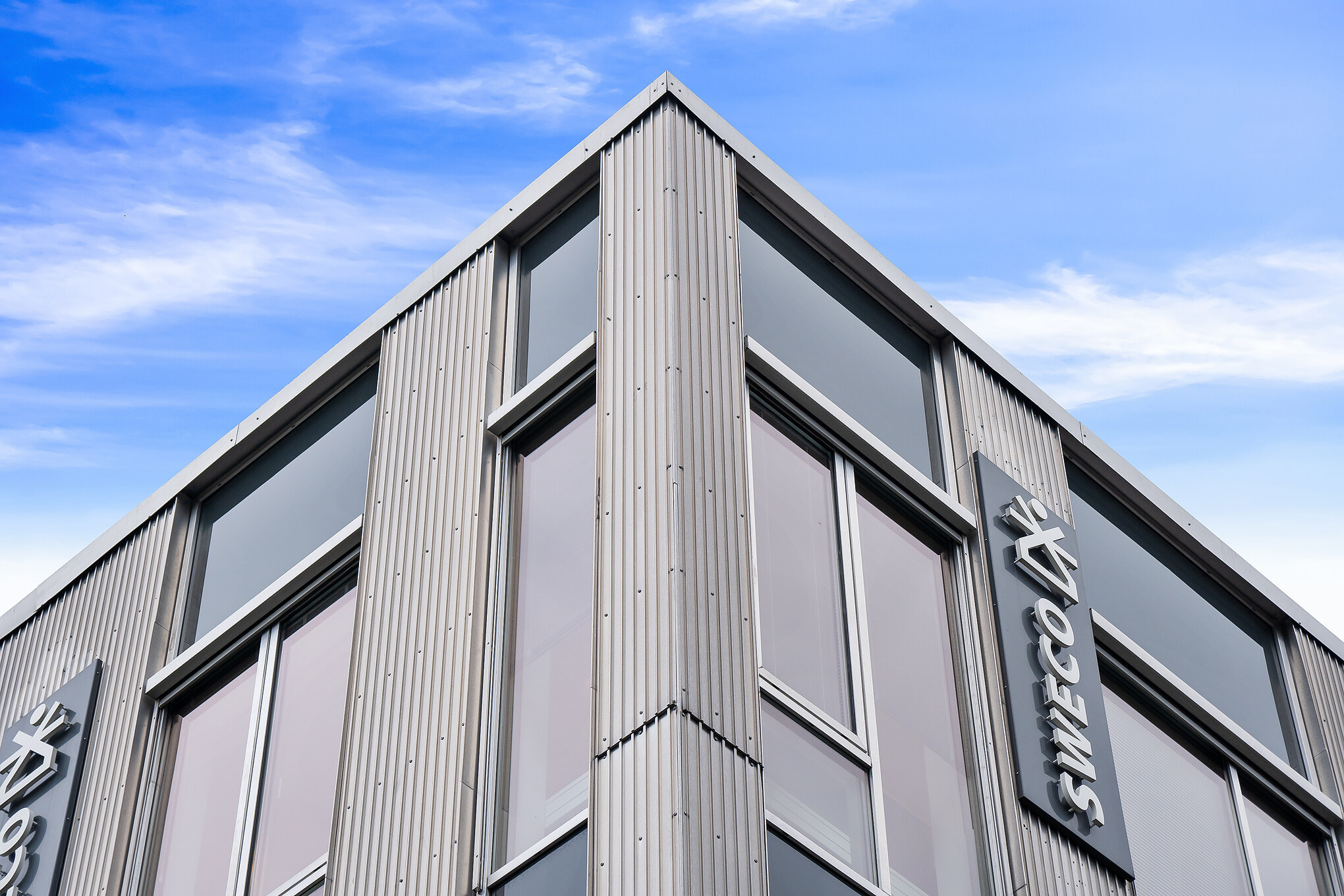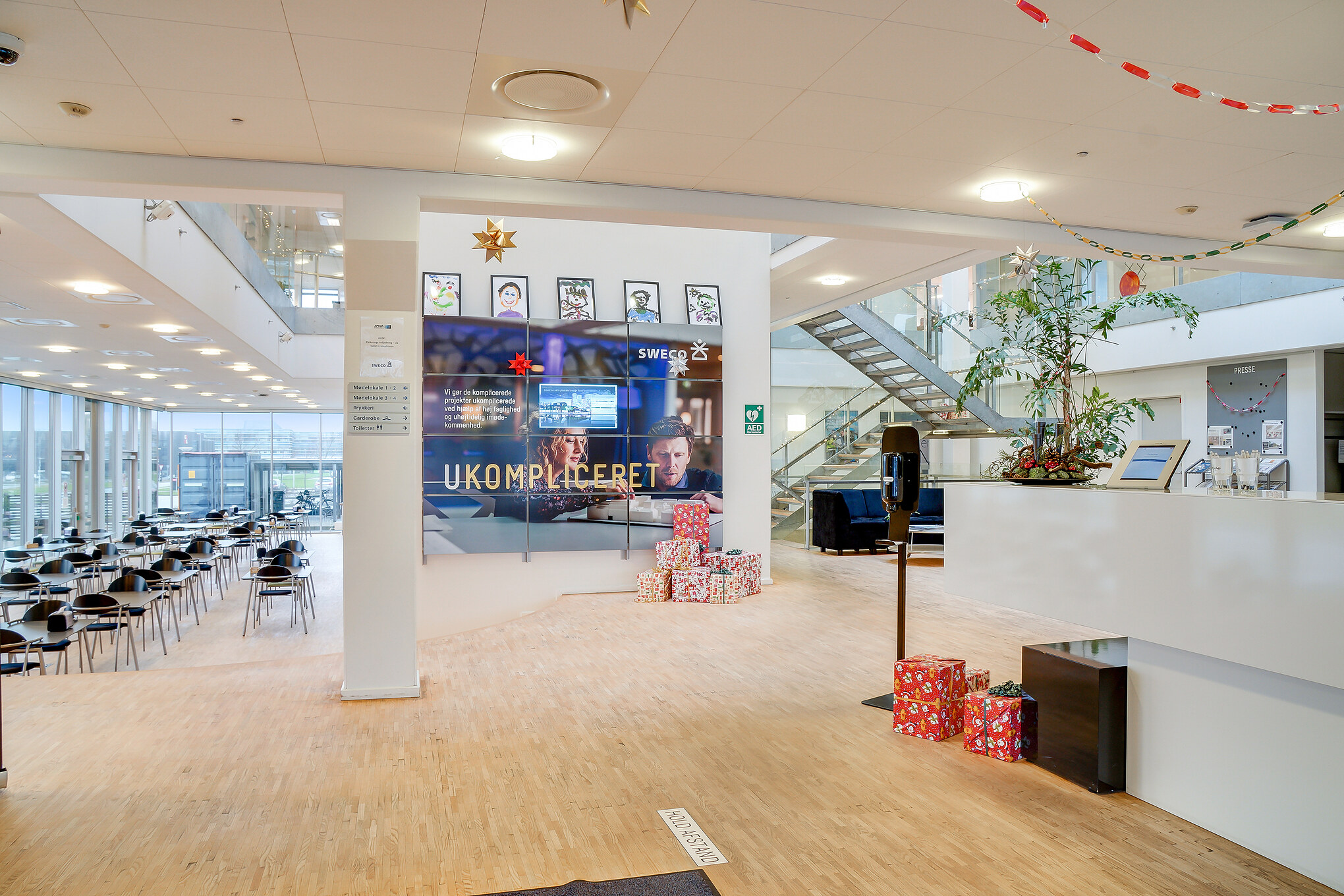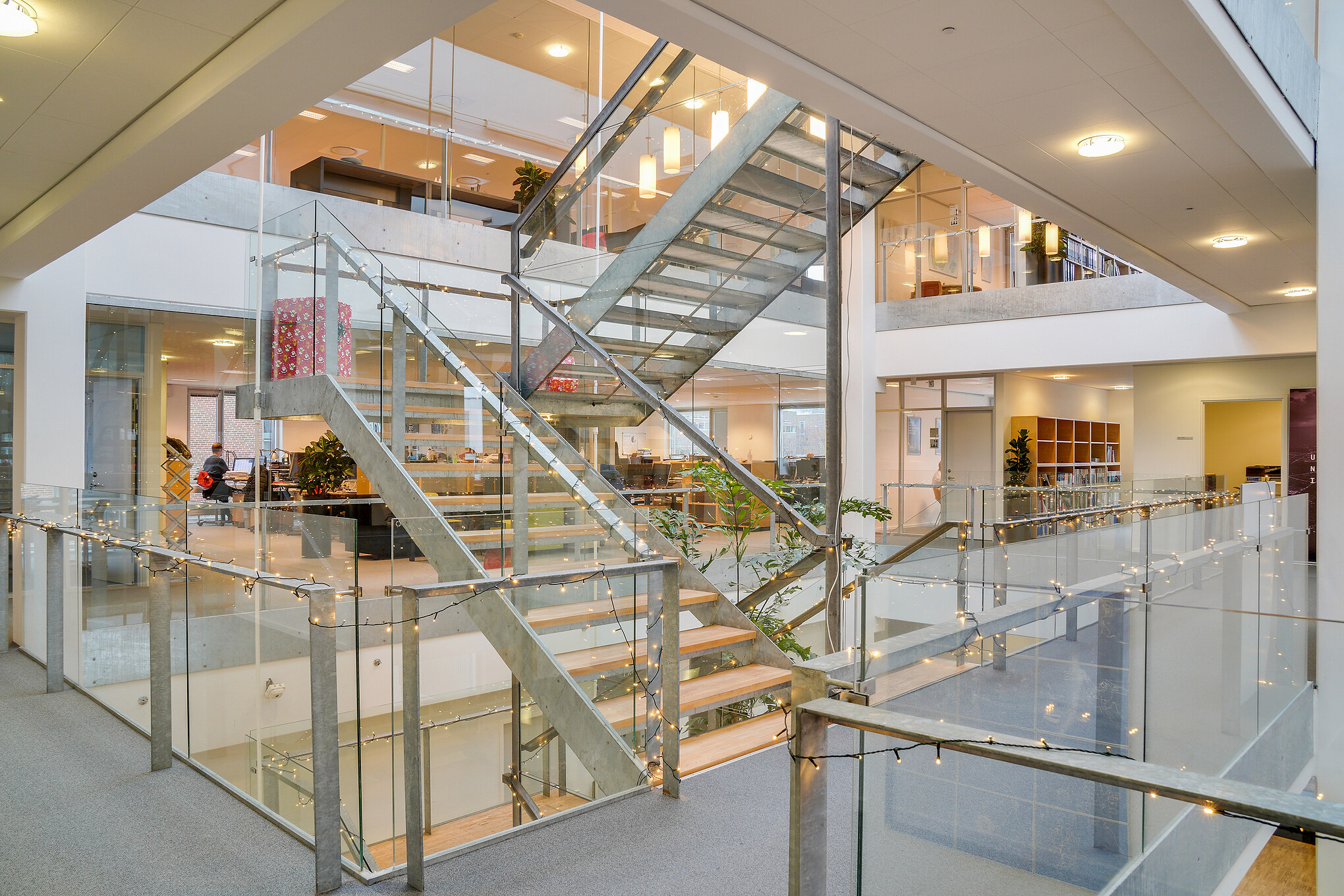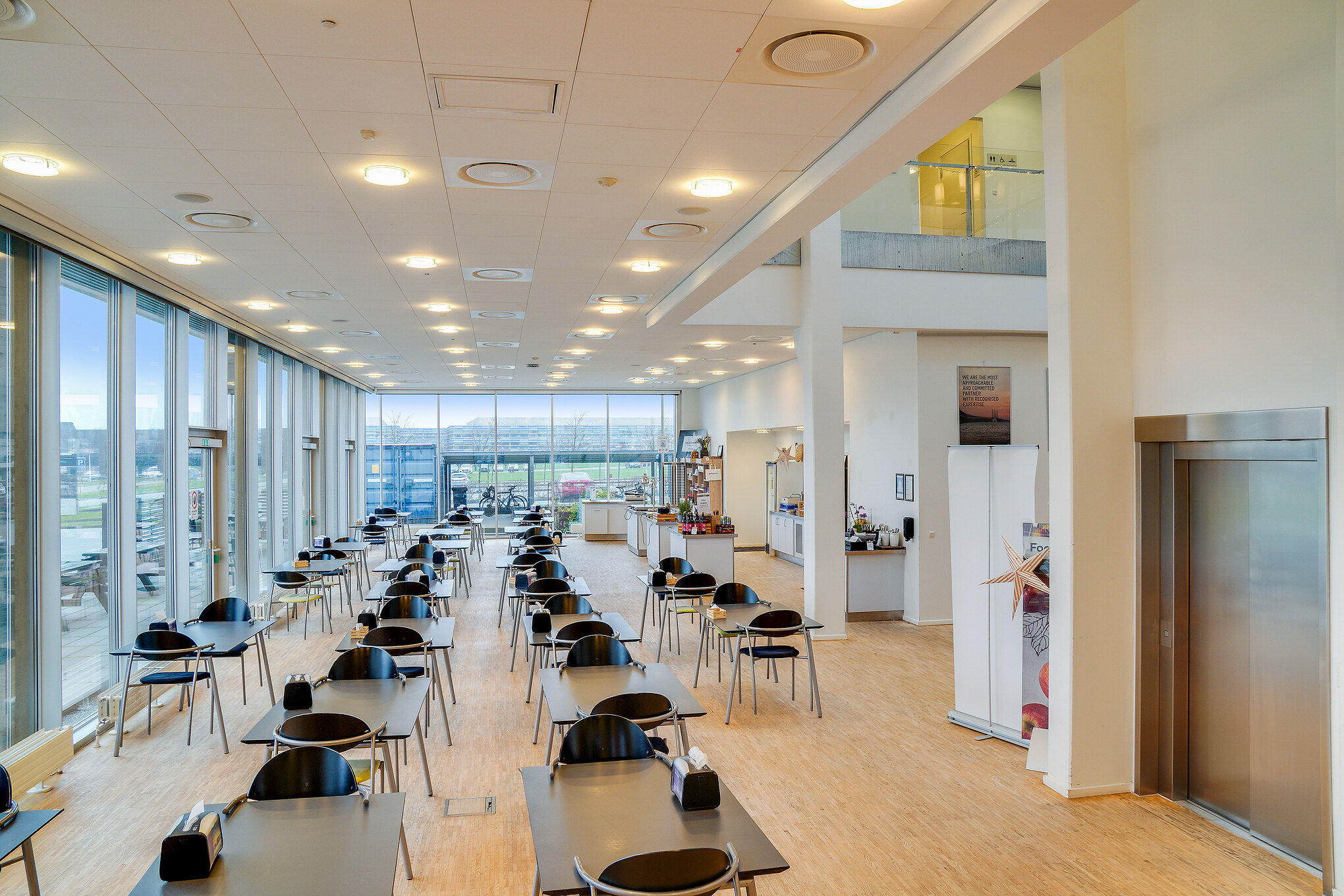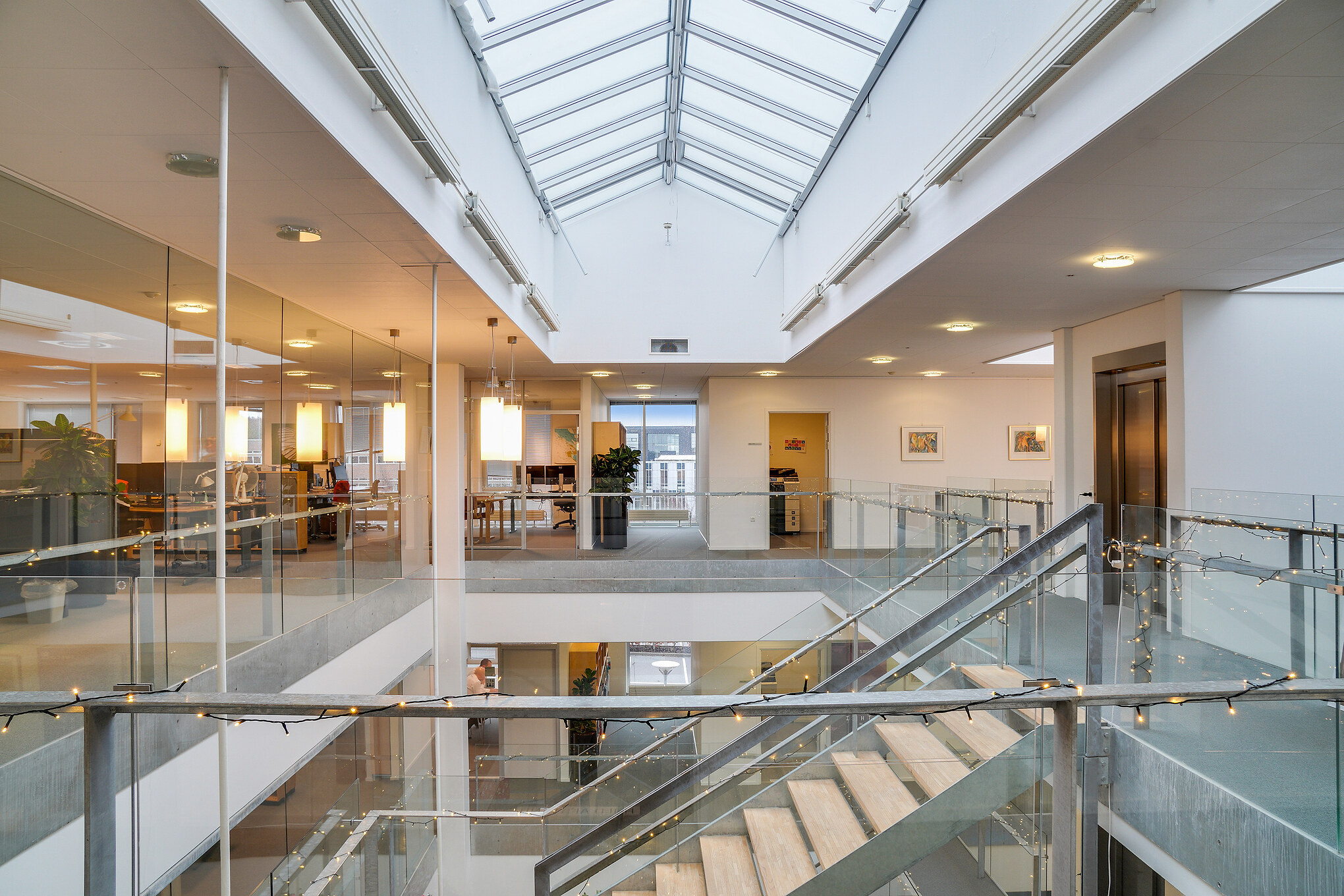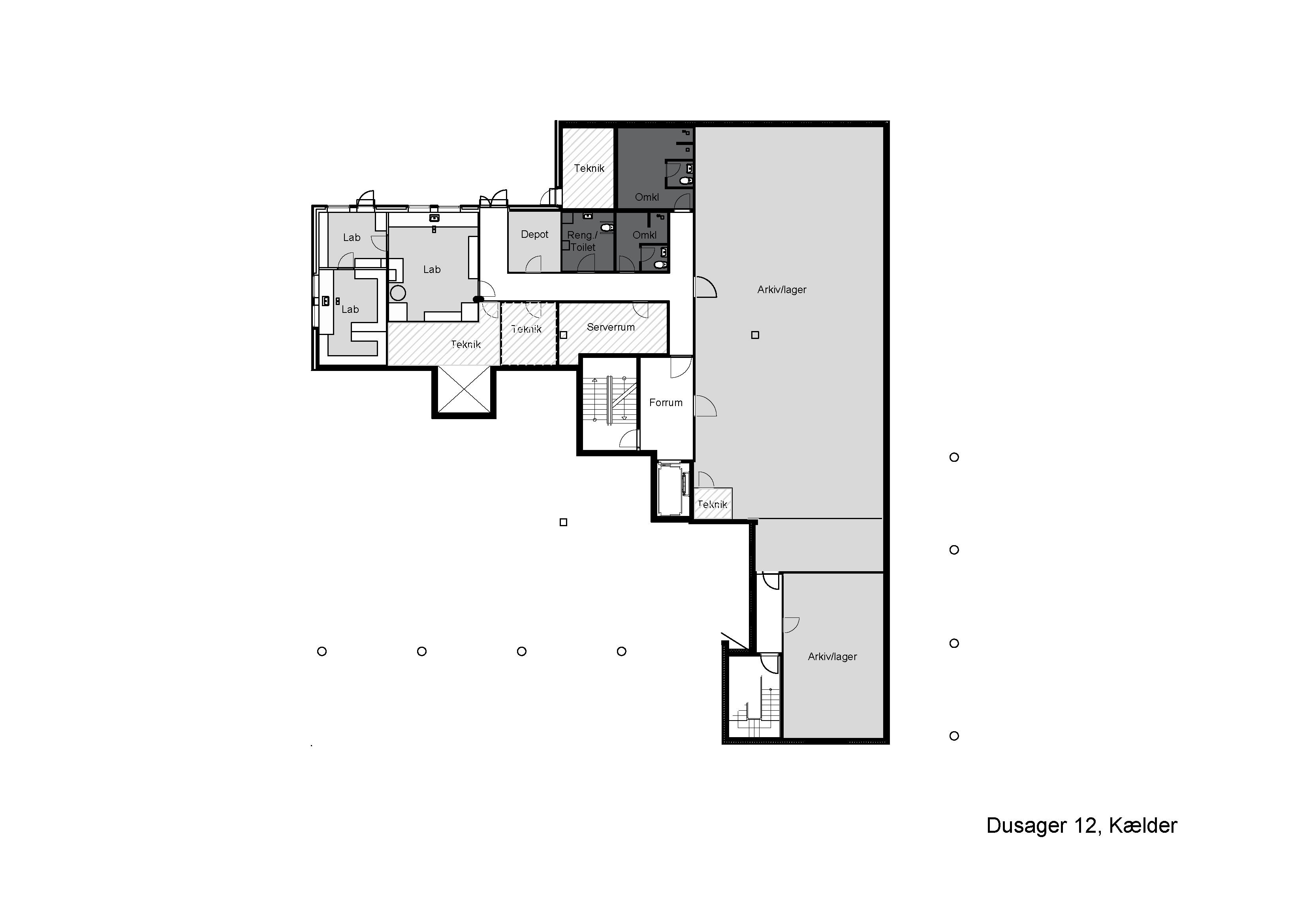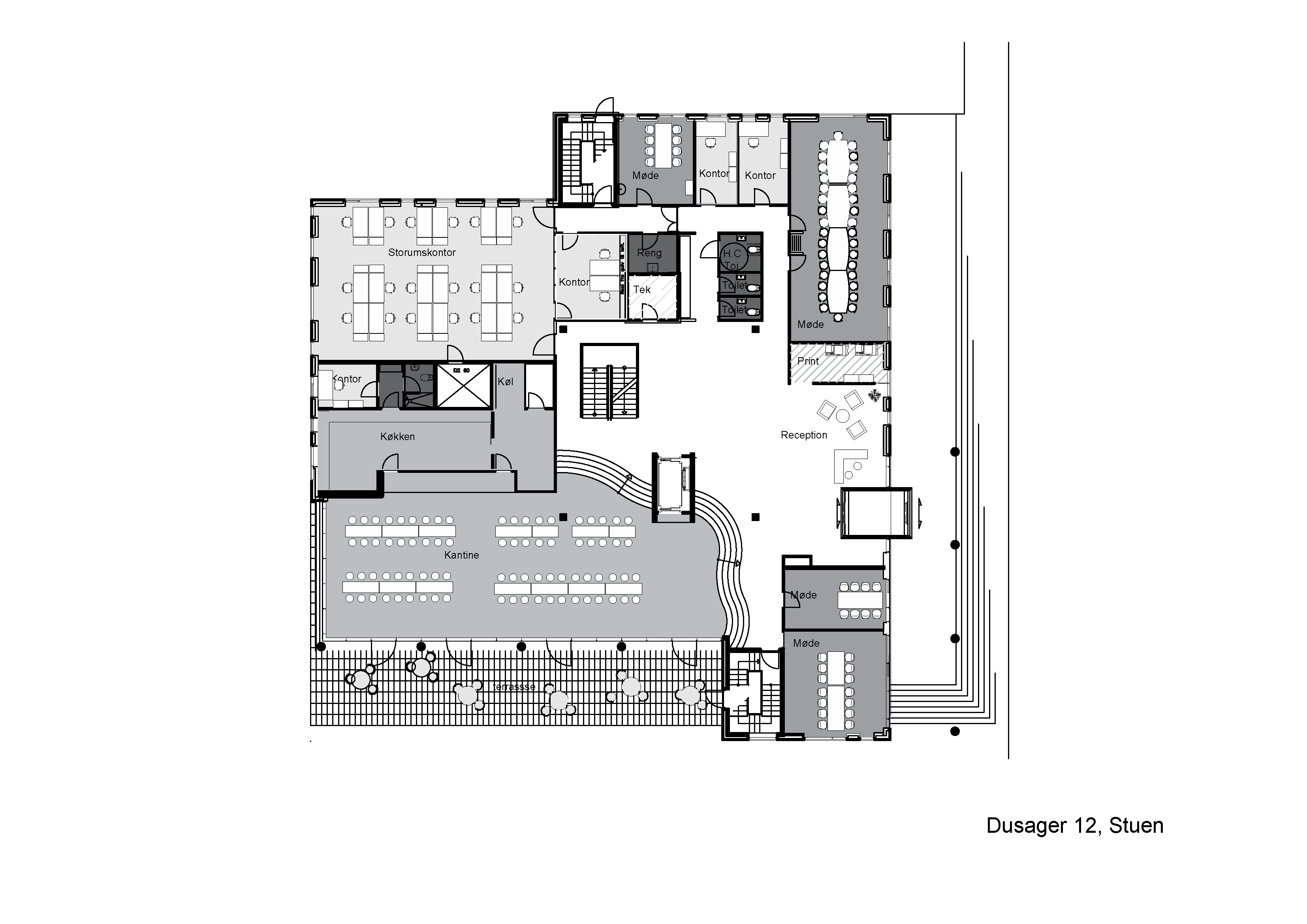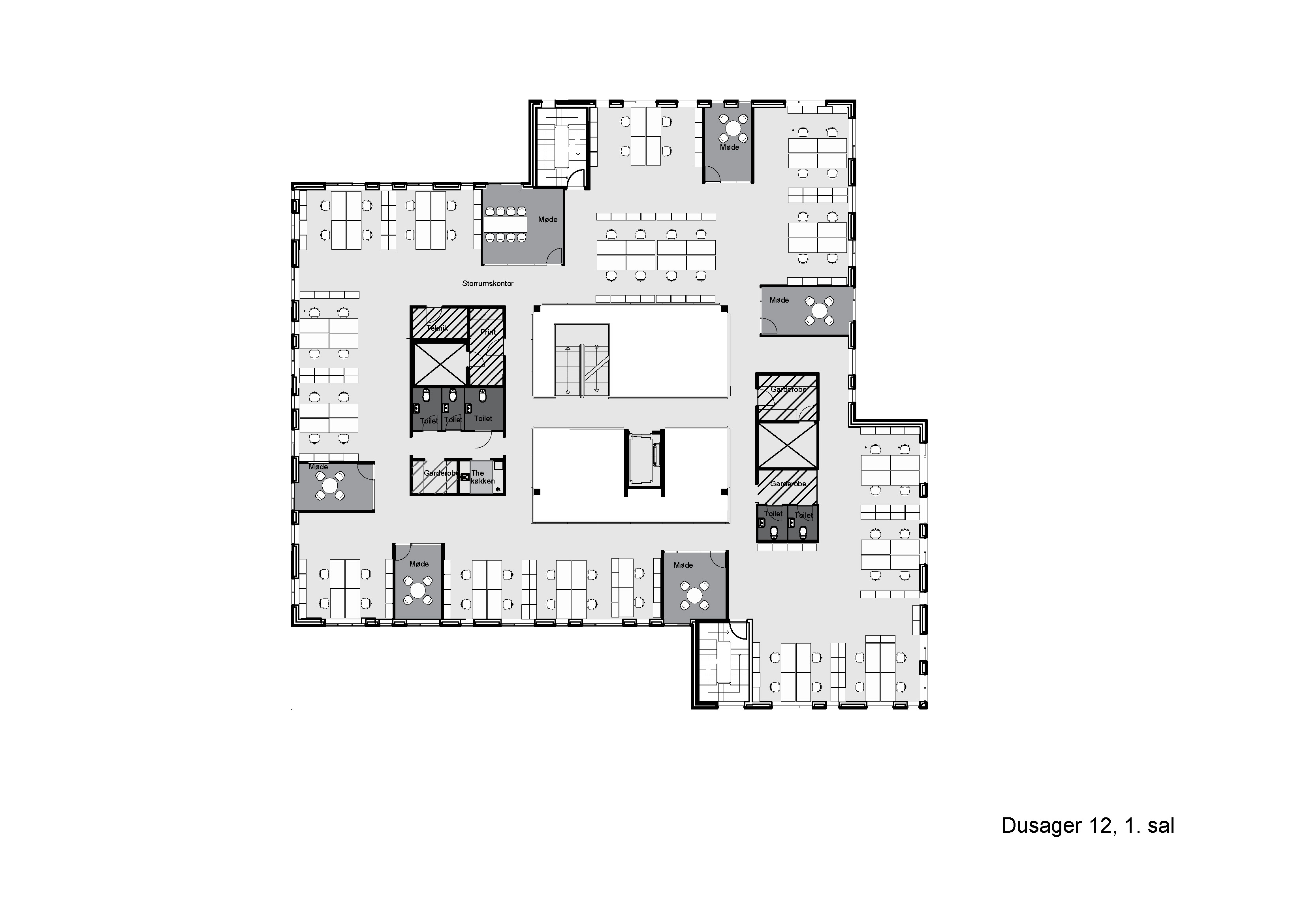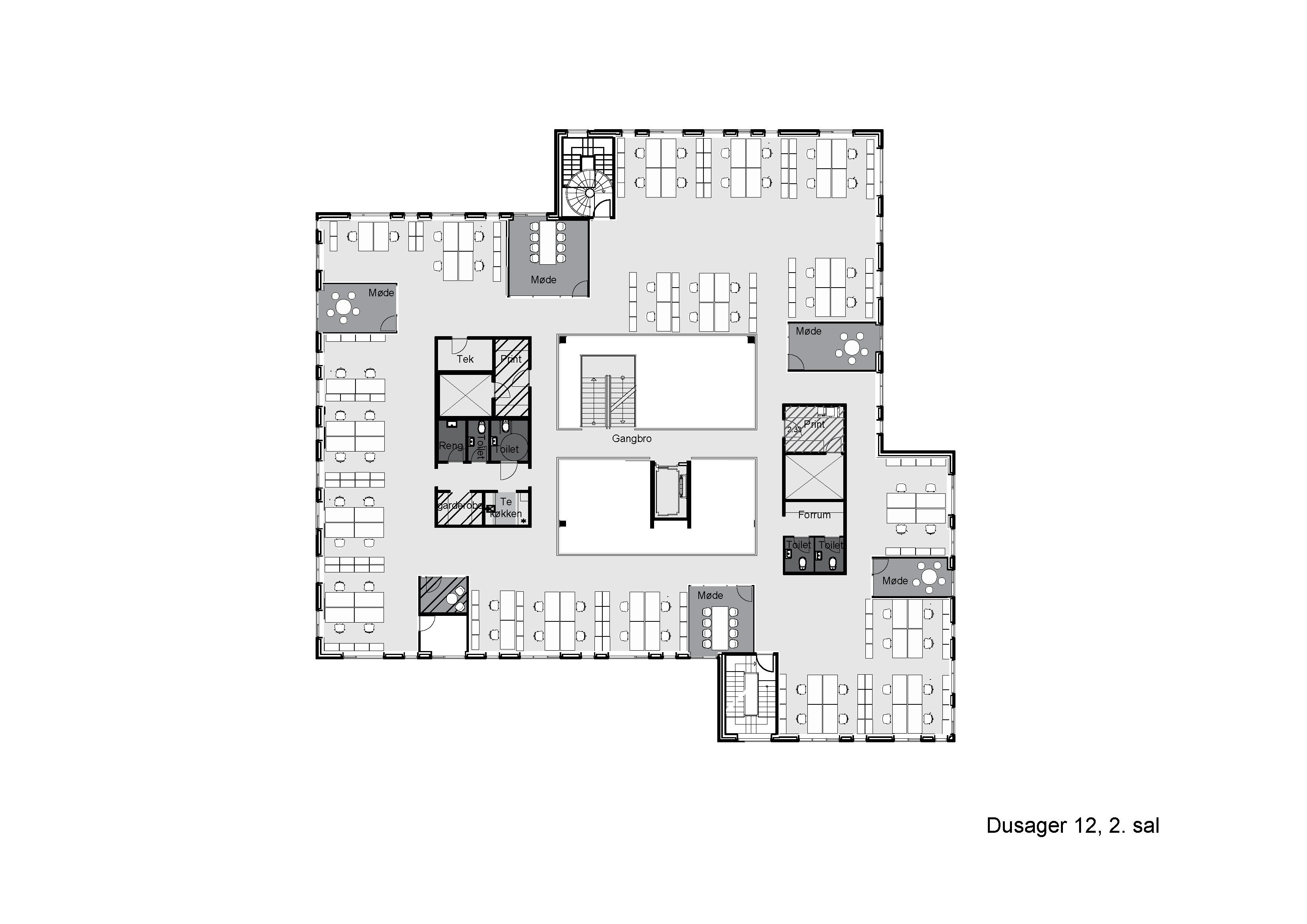 Dusager 12, 8200 Aarhus N
Contemporary and attractive office building
This property is situated in Skejby, a very popular area for companies that wish to be located outside of central Aarhus.
The lease expands over three floors and a basement. On the ground floor, you will find an open space reception area, spacious canteen and meeting center. On the first and second floor you will find large and open office spaces.
The property sports contemporary materials and a flexible design that can be adjusted to meet the needs and visions of most companies. It is also equipped with air-conditioning and modern IT-infrastructure.
Download prospectus
Office building with an edge

Skejby is one of the top business areas outside of central Aarhus.

Reception area

Greet your clients in style.

Floating in daylight

The open staircase brings air and light into the office space

Canteen

Spacious communal area, perfect for informal meetings
Facts
Base rent
1,250 DKK/m²/year
Basement rent: 650 DKK/m²/year
Taxes and duties
Included in operational costs
Operations
171 DKK/m²/year
Distribution
3,192 m²
Office space: 2,705 m²
Basement: 487 m²
Well-appointed high-end lease
On the first and second floor of the lease you will find large and open office spaces. And a good view of the surroundings, where many other companies and a university contribute to the buzz of the area. The property itself is very appealing with plenty of daylight and a modern and transparent look.
With the open staircase as a central element and a natural meeting point, the building has a very dynamic feel to it. Outside are several communal areas, ideal for lunch breaks or just hanging out. Inside, a large canteen serves the same purpose.
Got any special requests? Our development team is ready to help you refurbish the lease to suit your needs.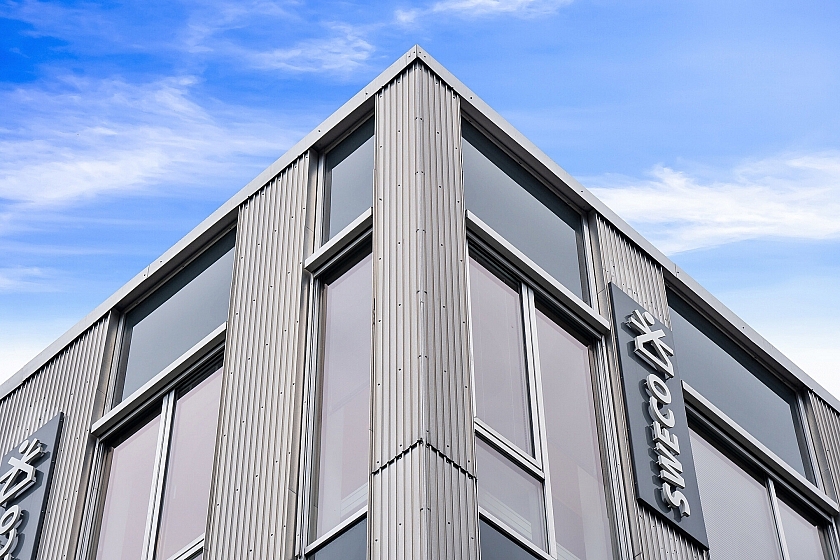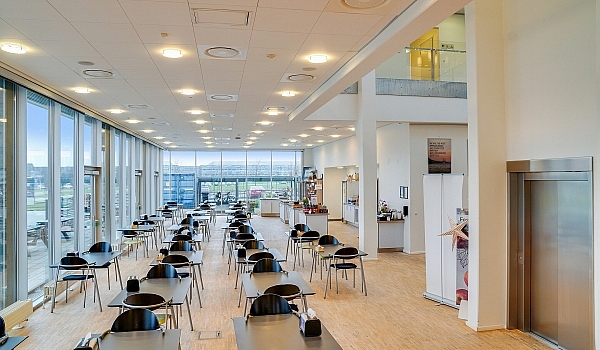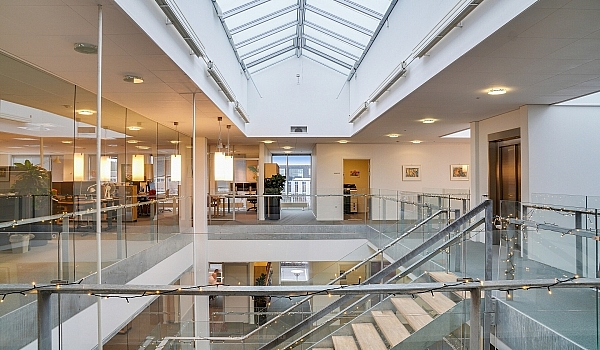 Commuting is a breeze
This popular area outside Aarhus C offers easy access. The daily commute couldn't be easier with Letbanen (tram) and city buses just around the corner.
For those who wish to bring their own wheels, there are plenty of free parking spaces.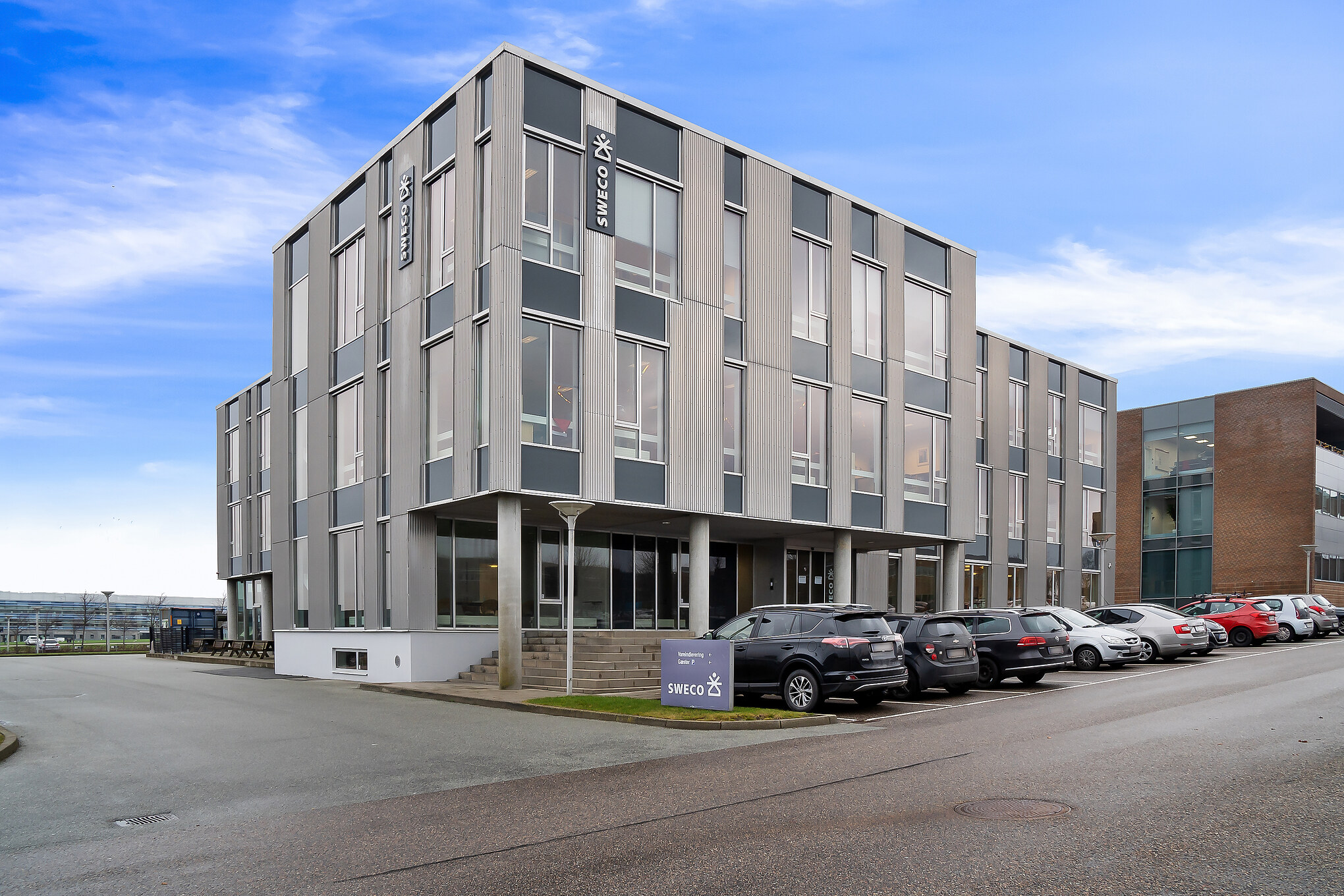 Nearest public transport
450m til den nærmeste bus
Indiakaj
1.500m til den nærmeste metro
Metrostop M3/M4: Østerport
1.500m til den nærmeste togstation
Østerport
I can help you
If you have questions about the lease or want to schedule a viewing, feel free to contact me.
Or would you like a call from us?
Yes, please call me