Østre Stationsvej 27, 2nd floor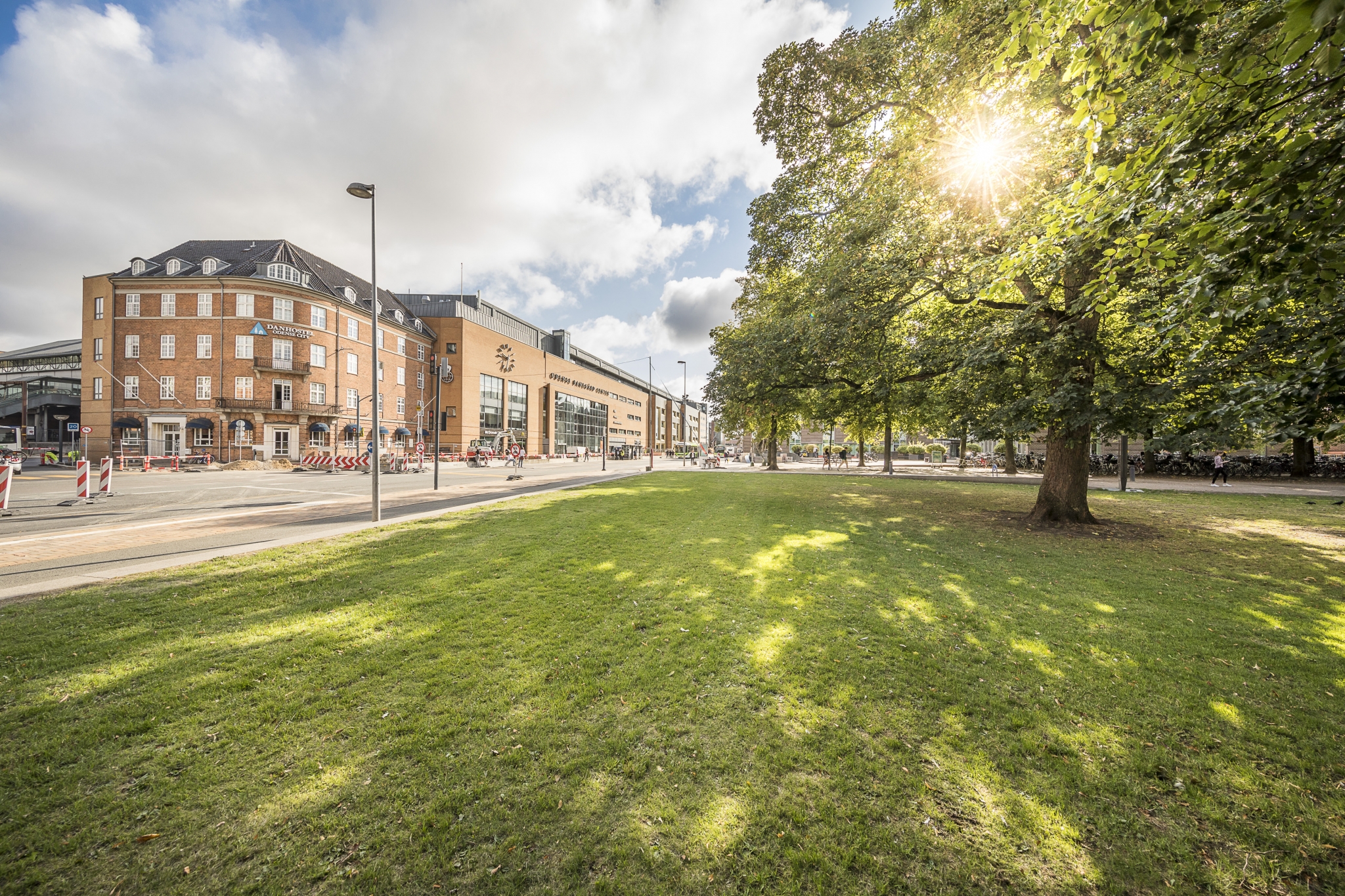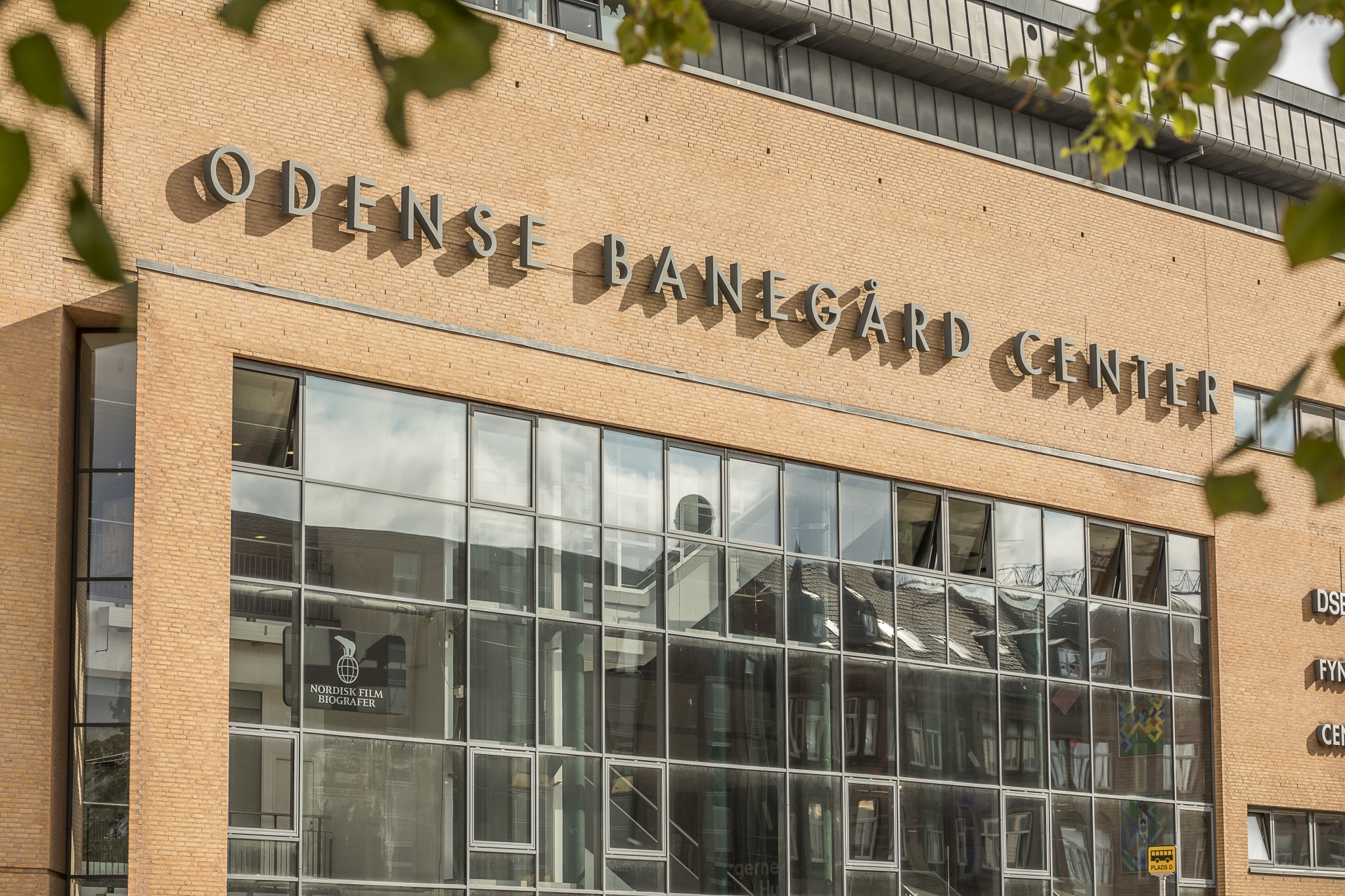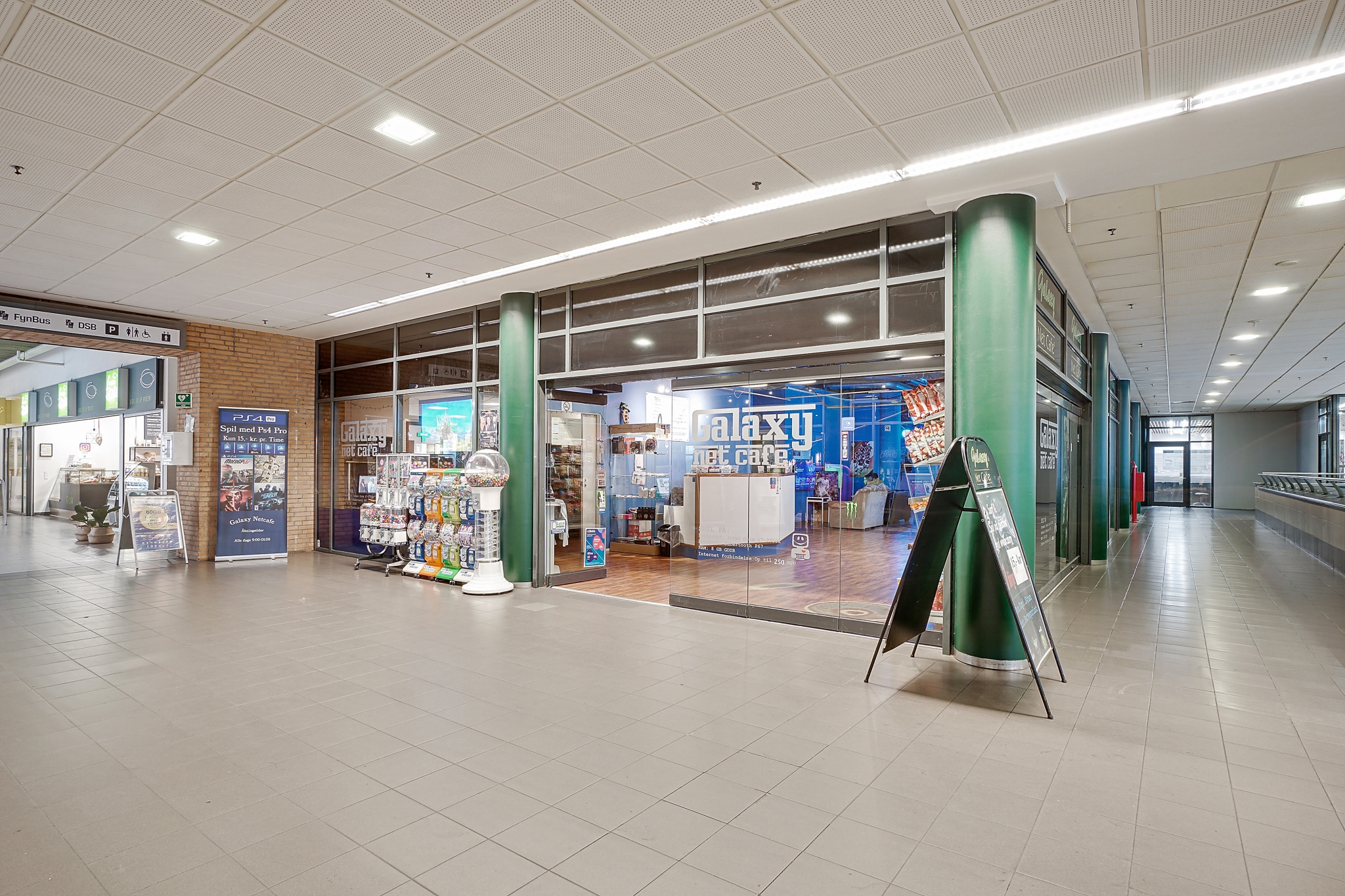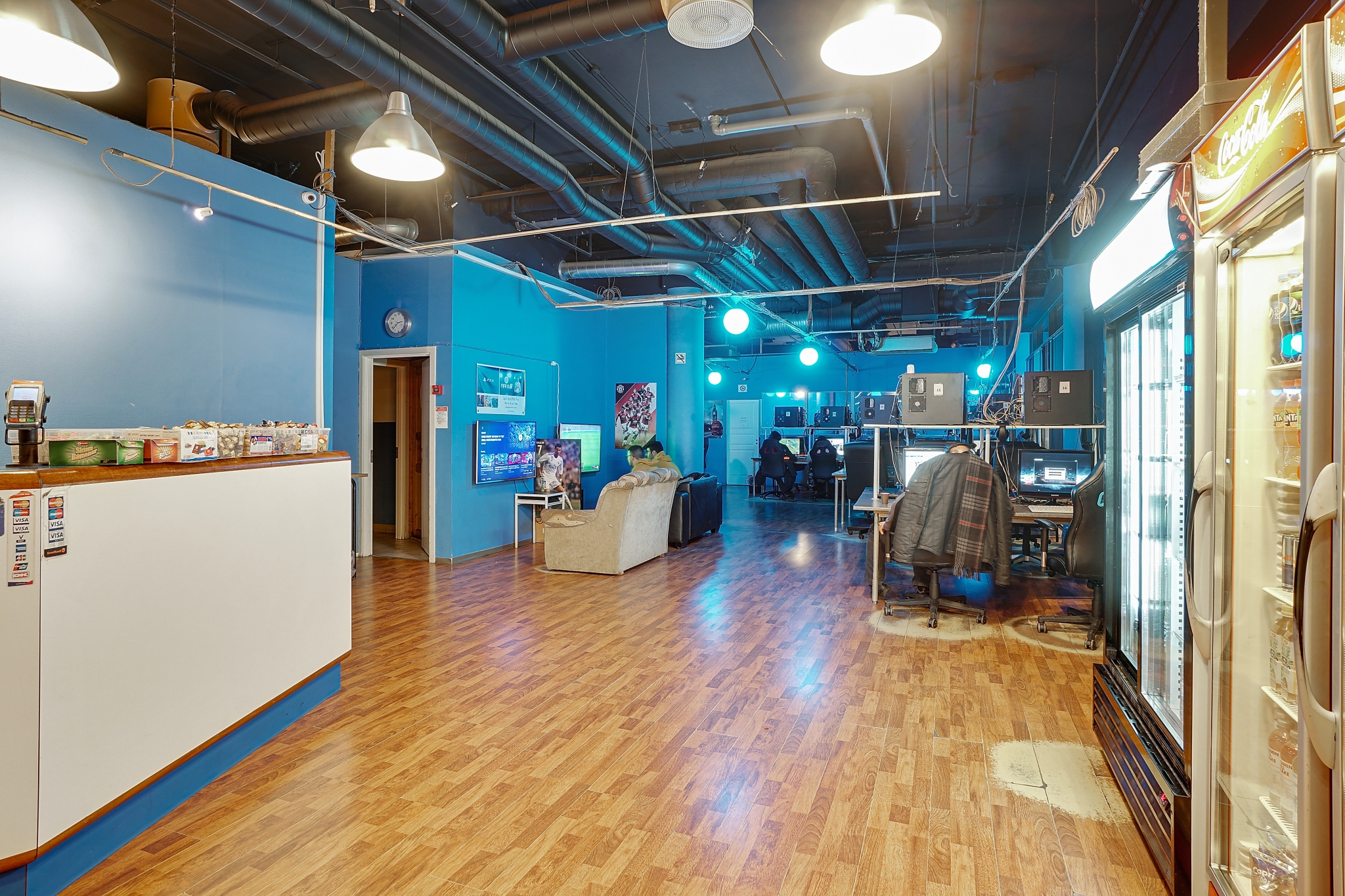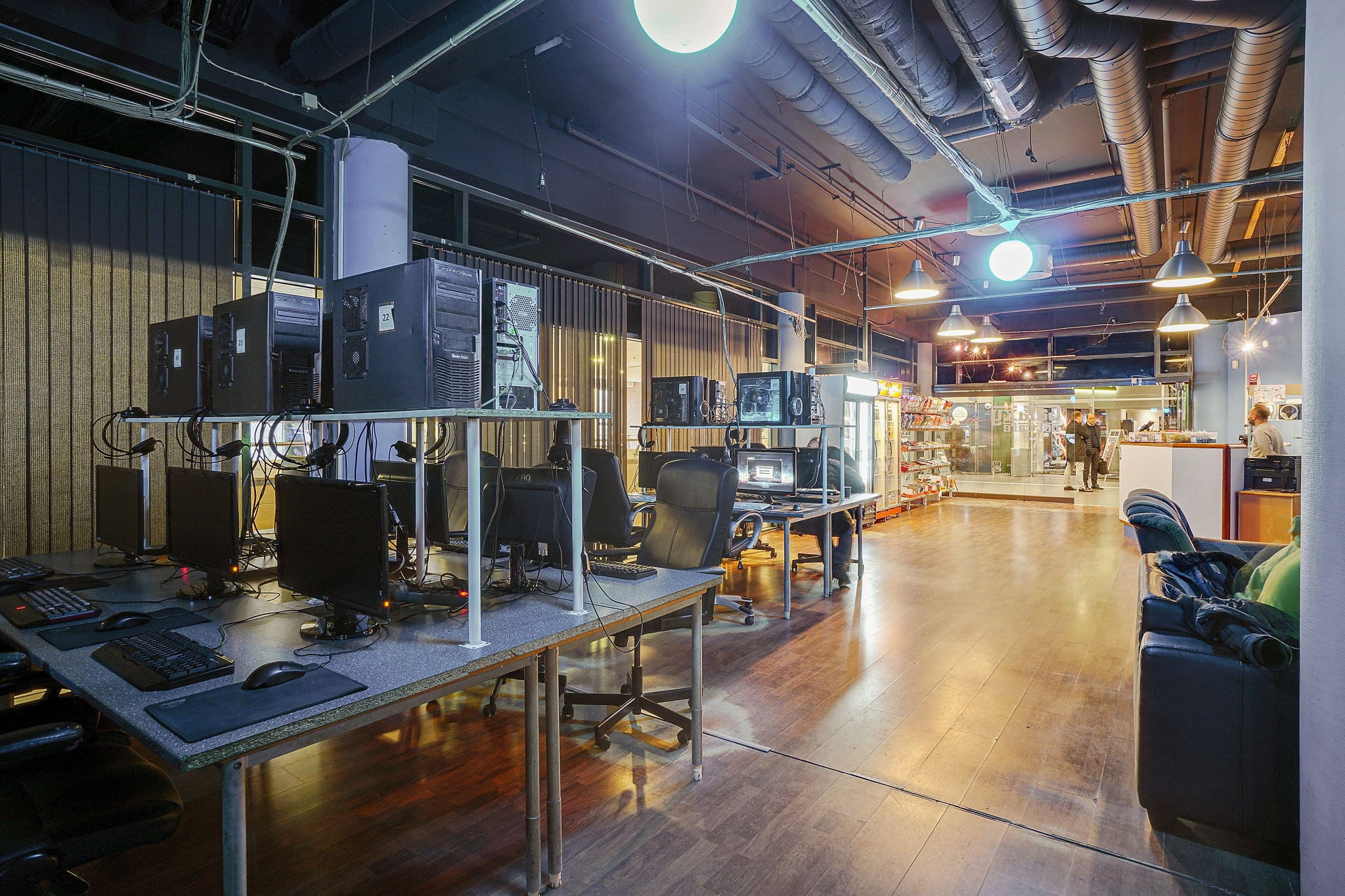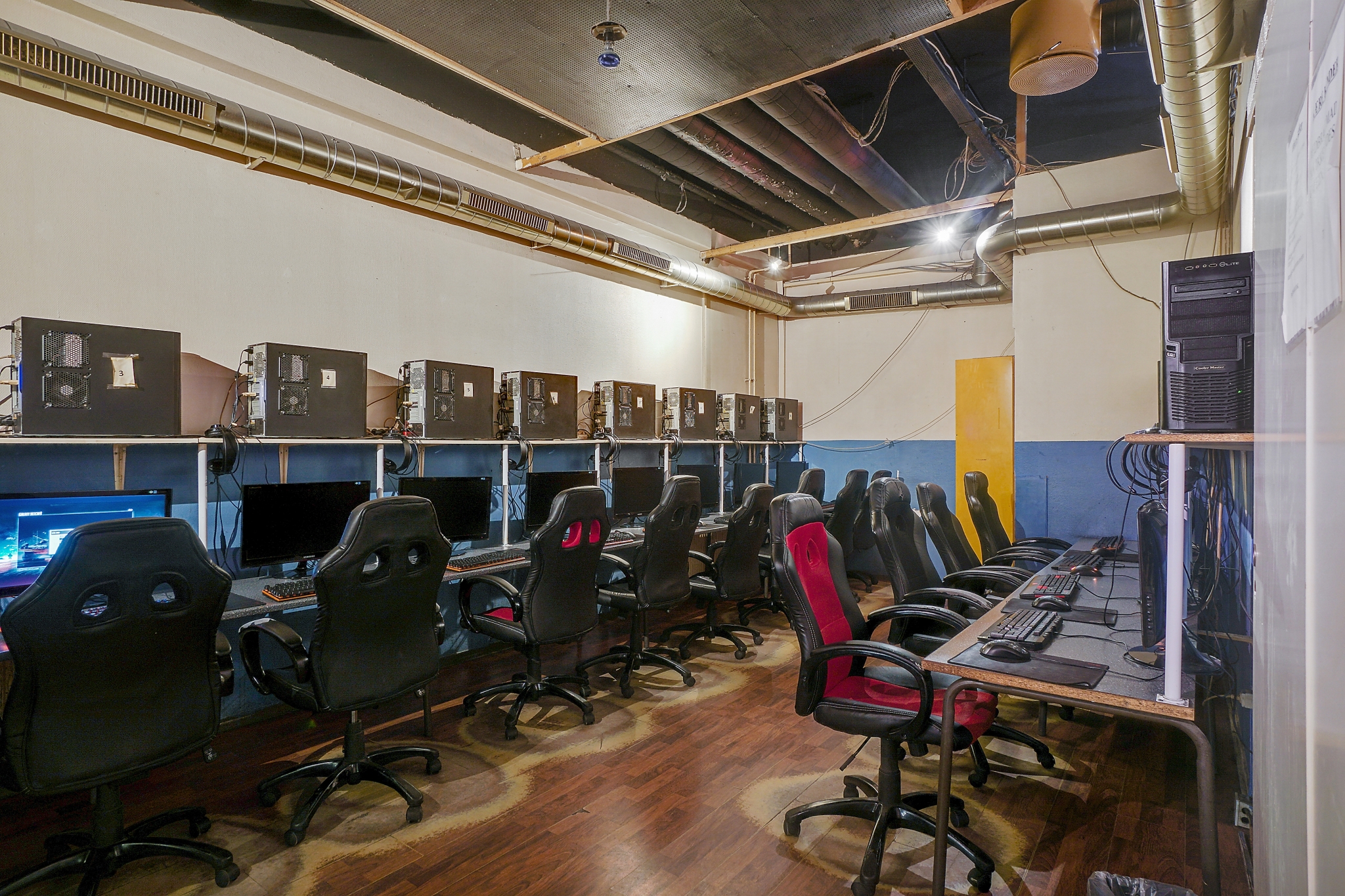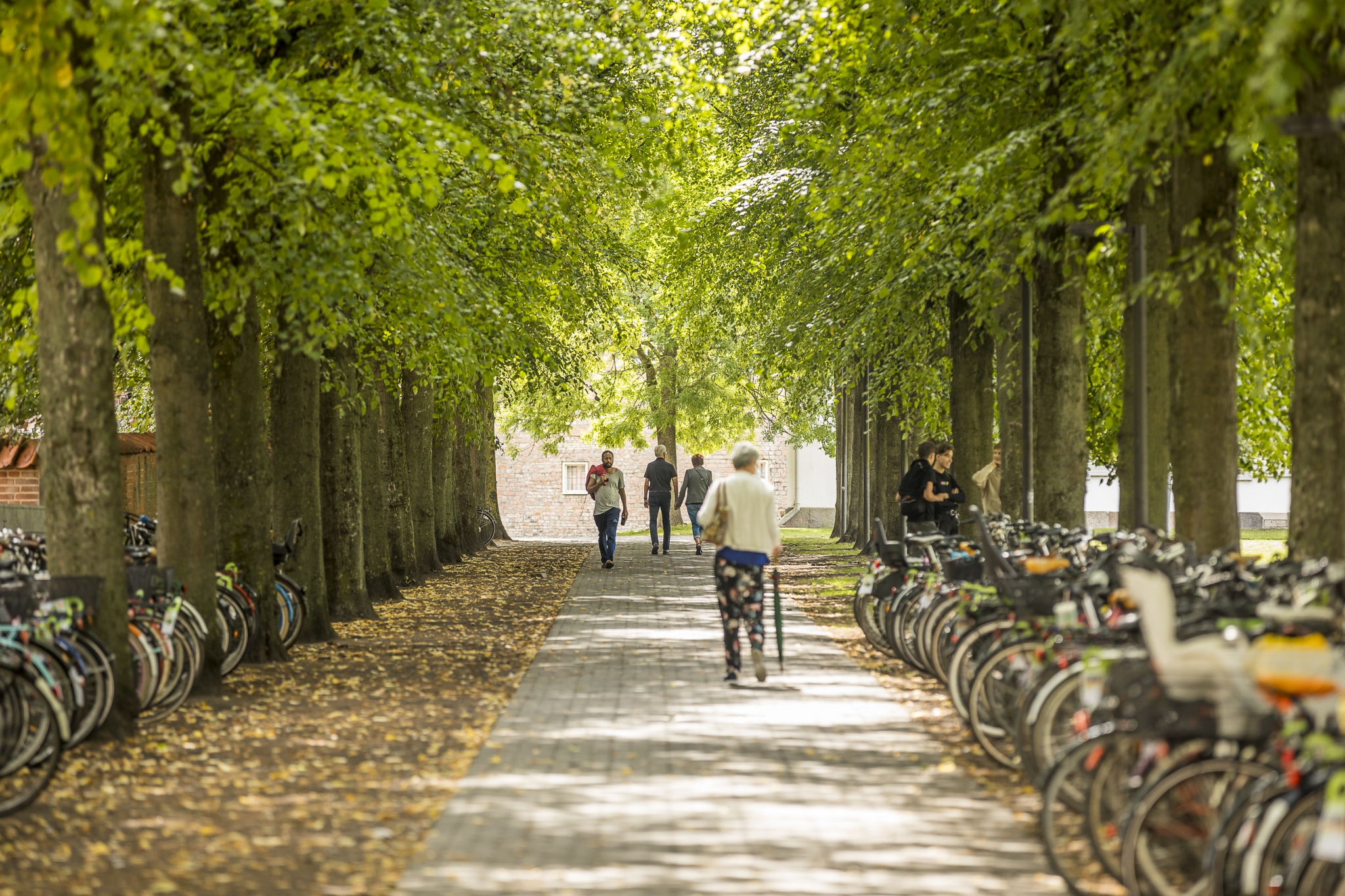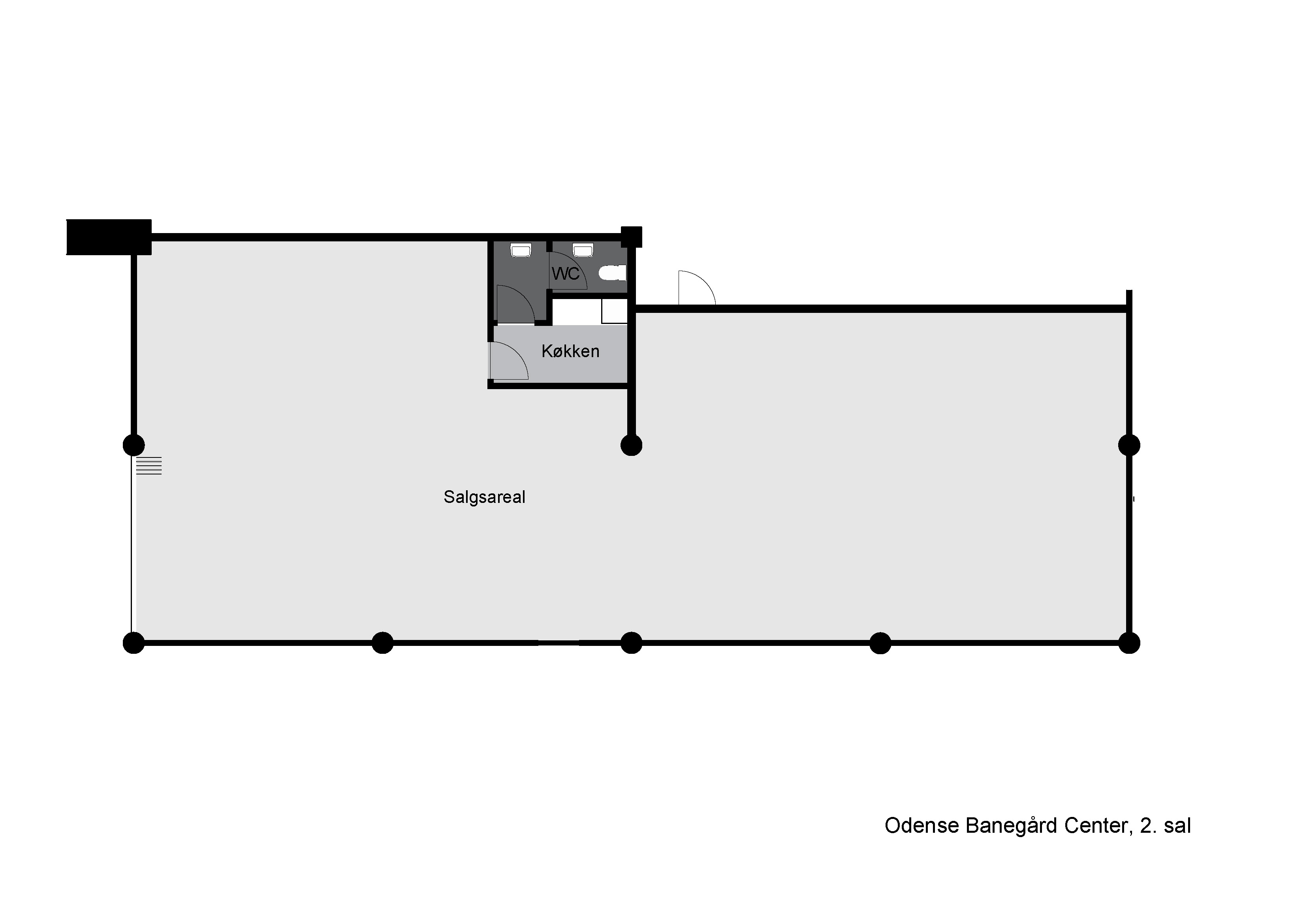 Odense Banegård Center, Østre Stationsvej 27, 2nd floor, 5000 Odense C
Become part of Odense's busiest traffic hub
Odense Banegård Center is located on Østre Stationsvej in the heart of the city and is Odense's main train station. Odense is the largest city on the island of Funen and is the 3rd largest city in Denmark. It is the birthplace of Hans Christian Andersen and home to the museum about this world-famous fairy tale writer. In 1995, the city's old train station was replaced by a 36.000 m² centre, which is why today it is called Odense Banegård Center (Odense Train Station Centre) or, colloquially, OBC.
The location at the train station makes Odense Banegård Center a great place for smaller stores to provide services to not only travellers  – but also visitors who come to downtown Odense and are looking for a special and personal experience.
The available lease is on the 2nd floor of the centre and its facade is right by the escalator. Travellers coming and going pass by using the escalators which maximises customer flow. The premises may be used for a variety of commercial activities and is particularly suitable for either retail or a restaurant.
Download prospectus
A central traffic hub

Odense Banegård Center is in downtown Odense and gets around 40.000 visitors every single day, making the centre a very important traffic hub for businesses.

A visible location

The glass fronts can be opened all the way to the sides creating an inviting and welcoming entrance.

High ceilings and straight-forward layout

The lease has a fairly standard layout with a large and open sales area and employee facilities.
Facts
Base rent
2,200 DKK/m²/year
Taxes and duties
32 DKK/m²/year
Operations
392 DKK/m²/year
Østre Stationsvej 27, 2nd floor
| | | | |
| --- | --- | --- | --- |
| | DKK/m²/year | DKK/month | DKK/year |
| Rent | 2,200 DKK | 40,333 DKK | 484,000 DKK |
| Taxes and duties | 32 DKK | 587 DKK | 7,040 DKK |
| Prepaid operations | 392 DKK | 7,187 DKK | 86,240 DKK |
| Prepaid water and heating | 152 DKK | 2,787 DKK | 33,440 DKK |
| Total rent | 2,776 DKK | 50,893 DKK | 610,720 DKK |
Transport and experiences in one centre
At Odense Banegård Centre you will find a broad variety of tenants. The focus is to maintain the intestering and diverse combination of retail shops and services appealing to different interests and needs. As a multifunctional 'transport and experience centre', visitors can stop by either for some good food, to shop or to travel from one destination to another.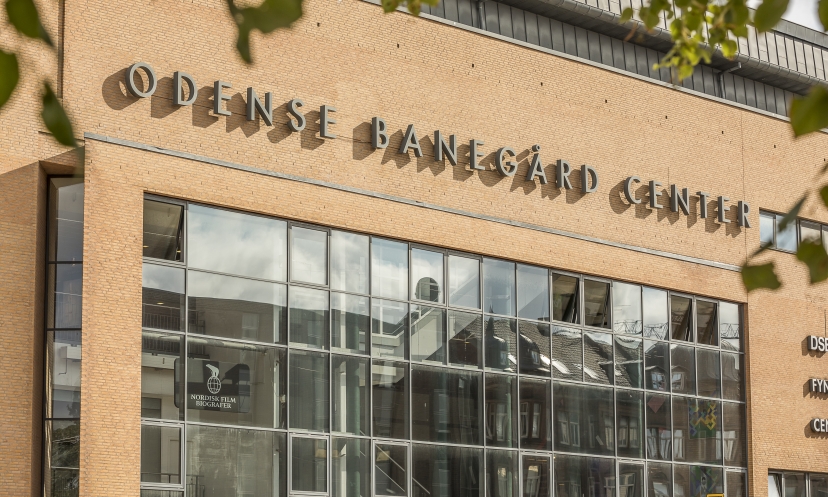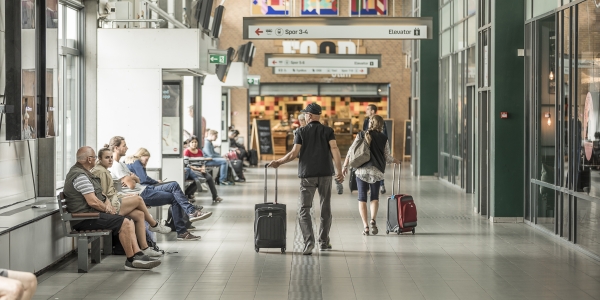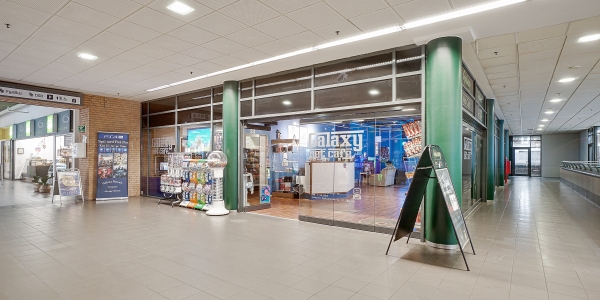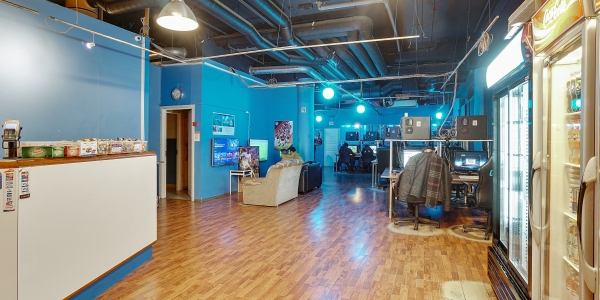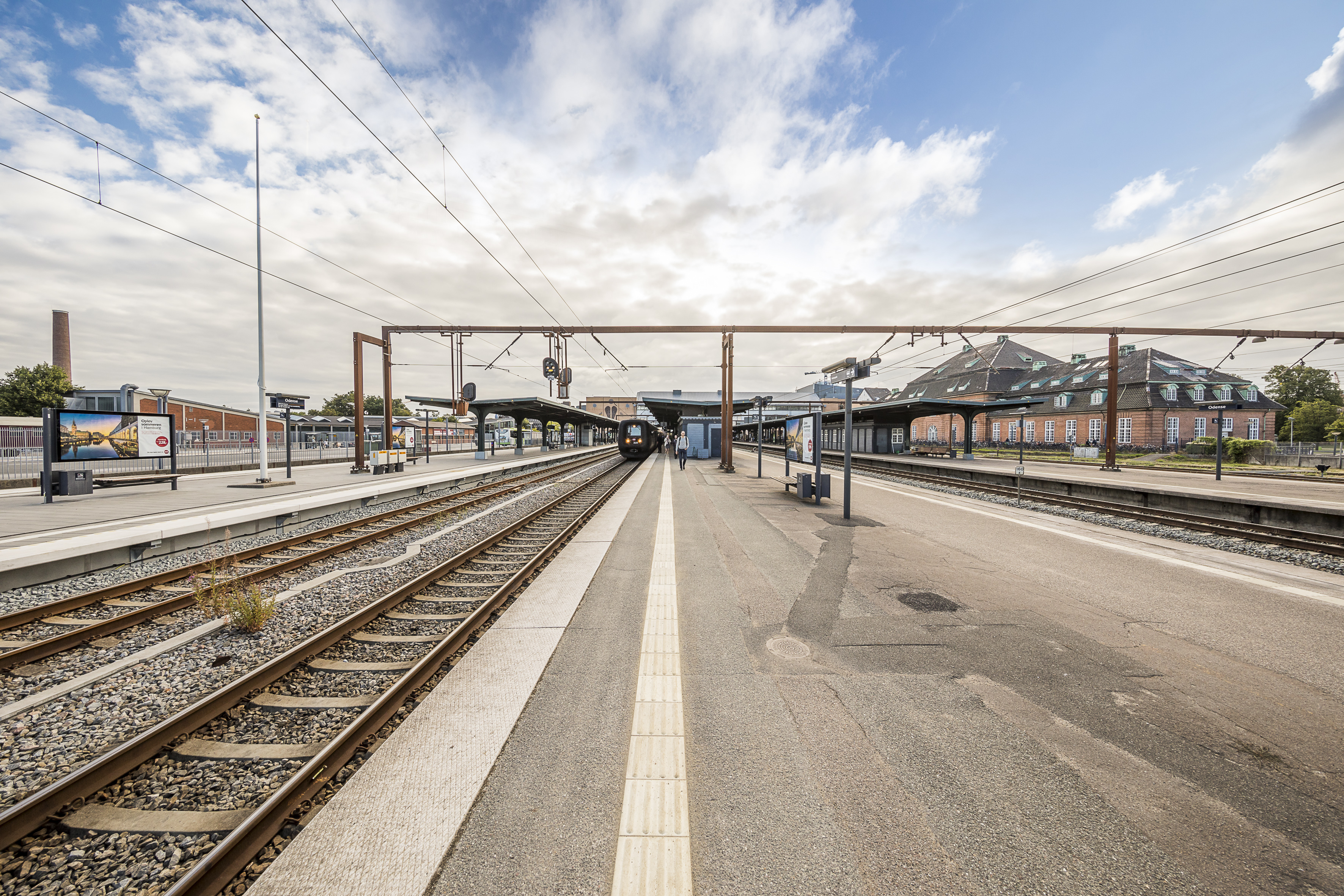 An address at the train station
With an address in Odense Banegård Center, both your clients and employees will enjoy very easy access to and from the location. From Odense Station, there are InterCity and InterCityLyn (express) trains to other regions in Denmark, e.g. Jutland and Copenhagen, and local trains to cities relatively near to Odense: Svendborg, Ringe and Fredericia. Additionally, the train station acts as a traffic hub for buses going to the rest of Funen and city buses going around Odense. The future light rail line between Tarup Center (northwest of Odense) and Hjallese Station (southwest of Odense) will go through and make a stop at Odense Station.
Odense Banegård Centre has its own multistorey car park making it easy for visitors to find a parking space despite its city centre location.
Nearest public transport
450m til den nærmeste bus
Indiakaj
1.500m til den nærmeste metro
Metrostop M3/M4: Østerport
1.500m til den nærmeste togstation
Østerport
I can help you
If you have questions about the lease or want to schedule a viewing, feel free to contact me.
Or would you like a call from us?
Yes, please call me