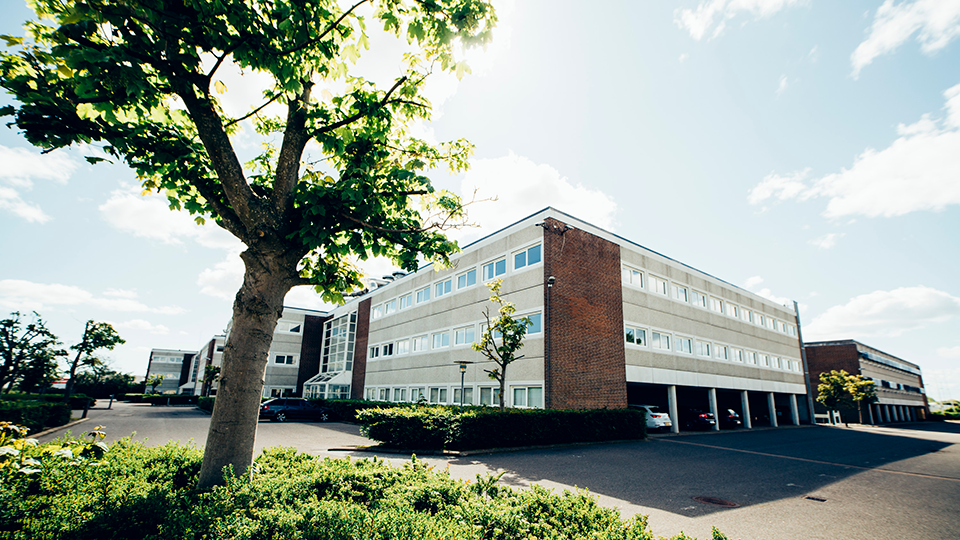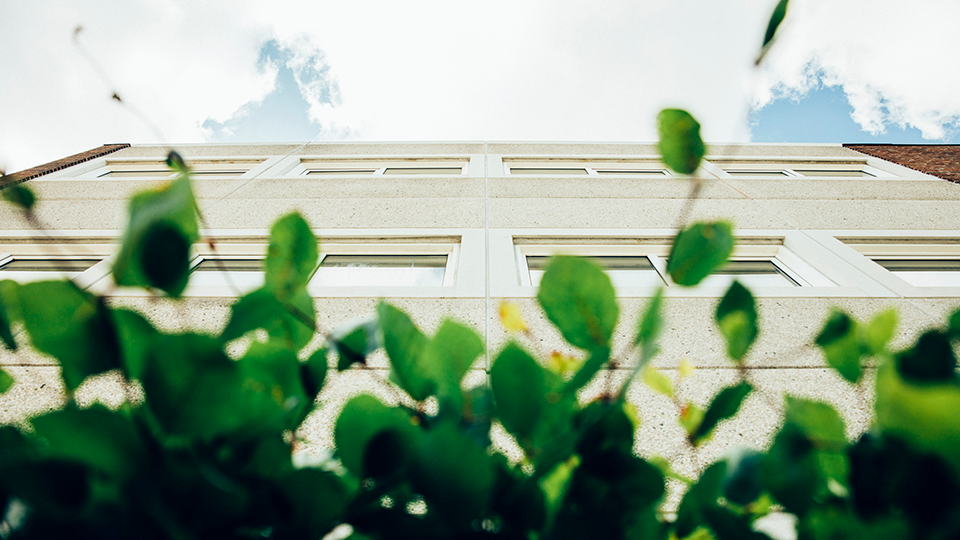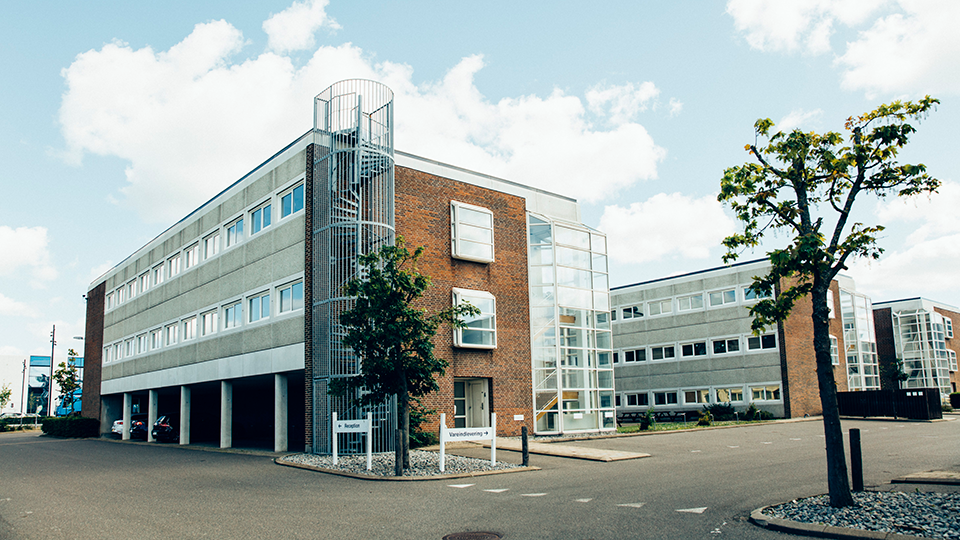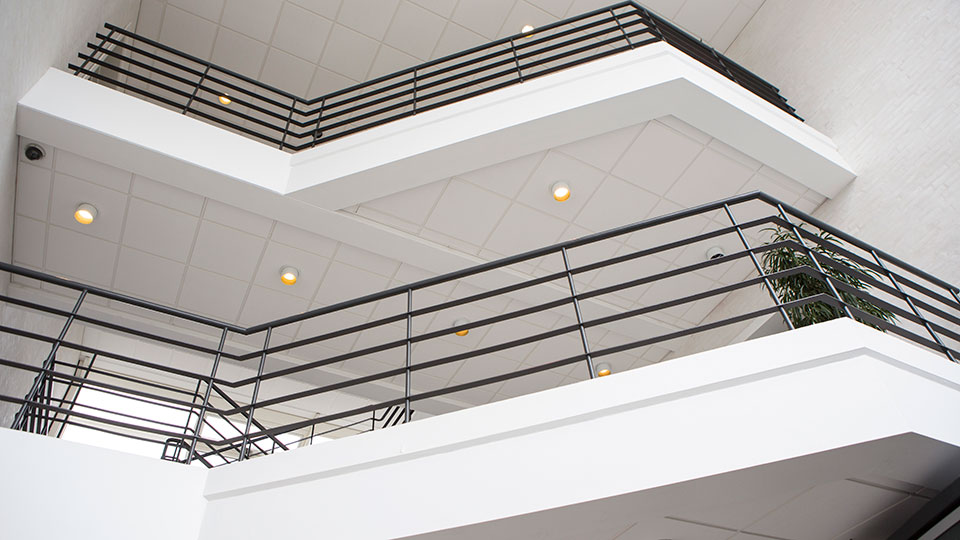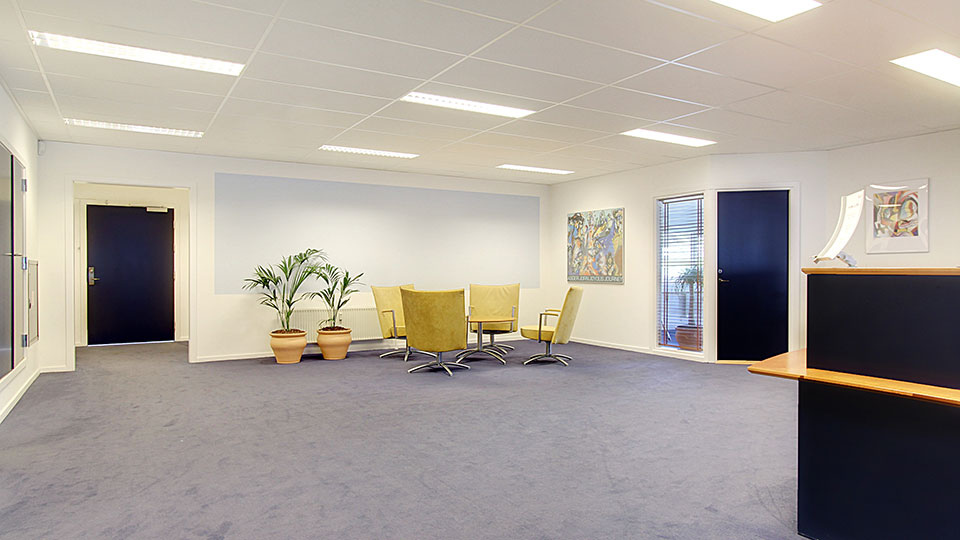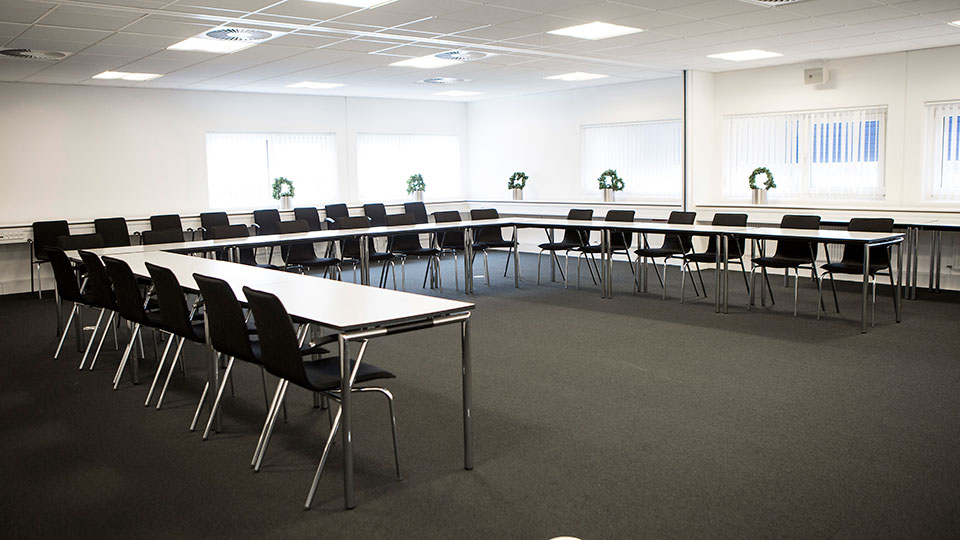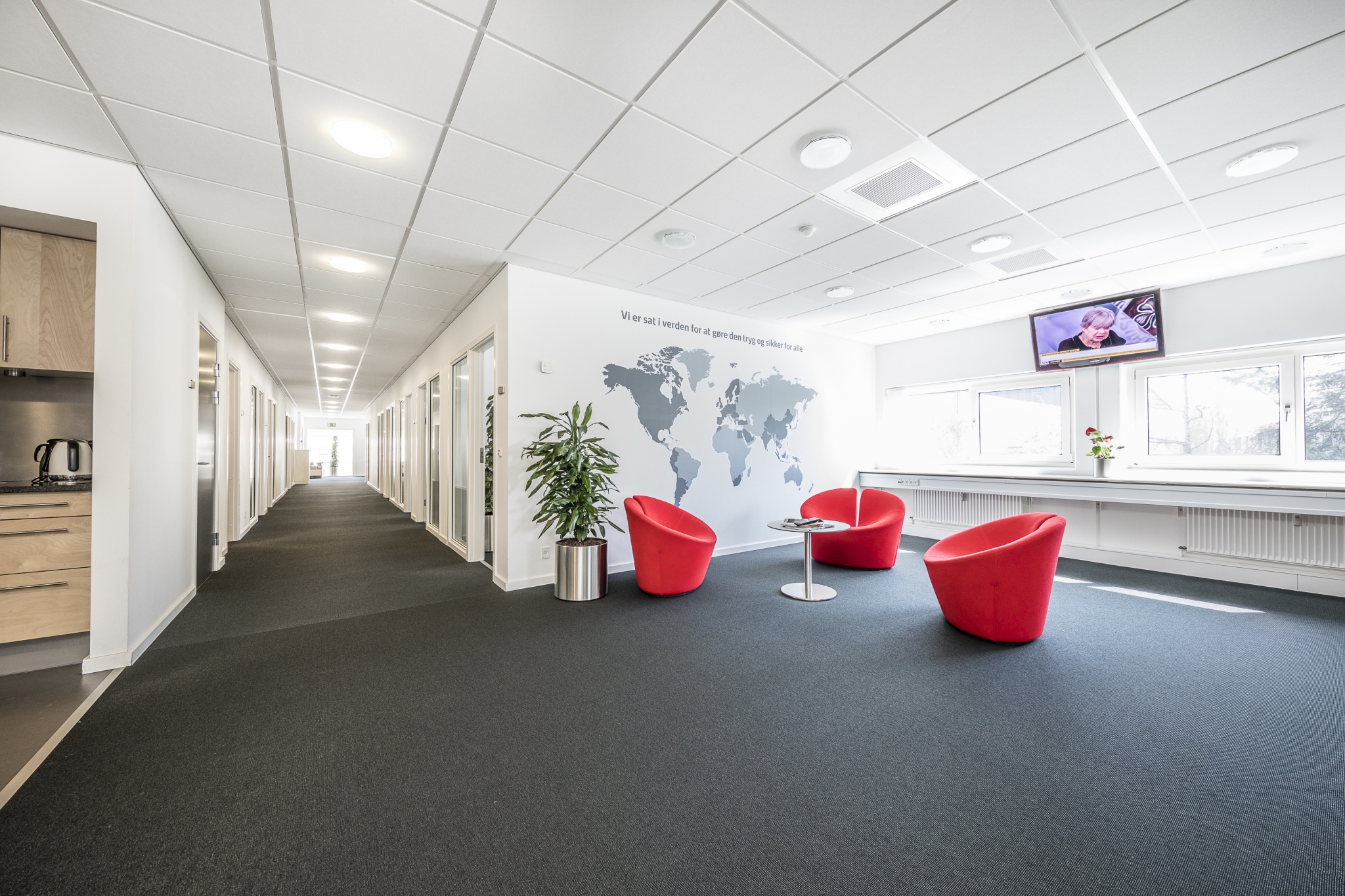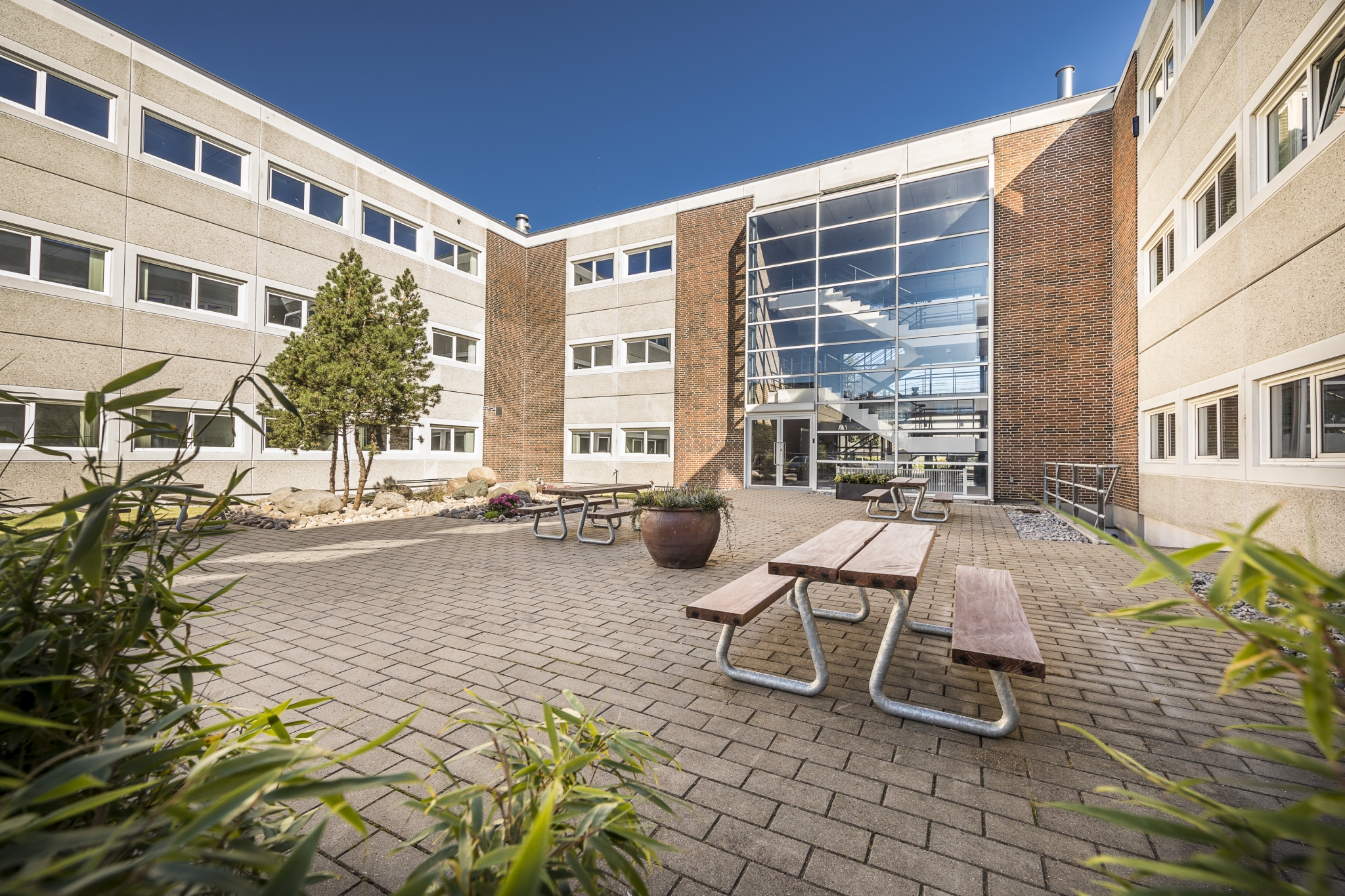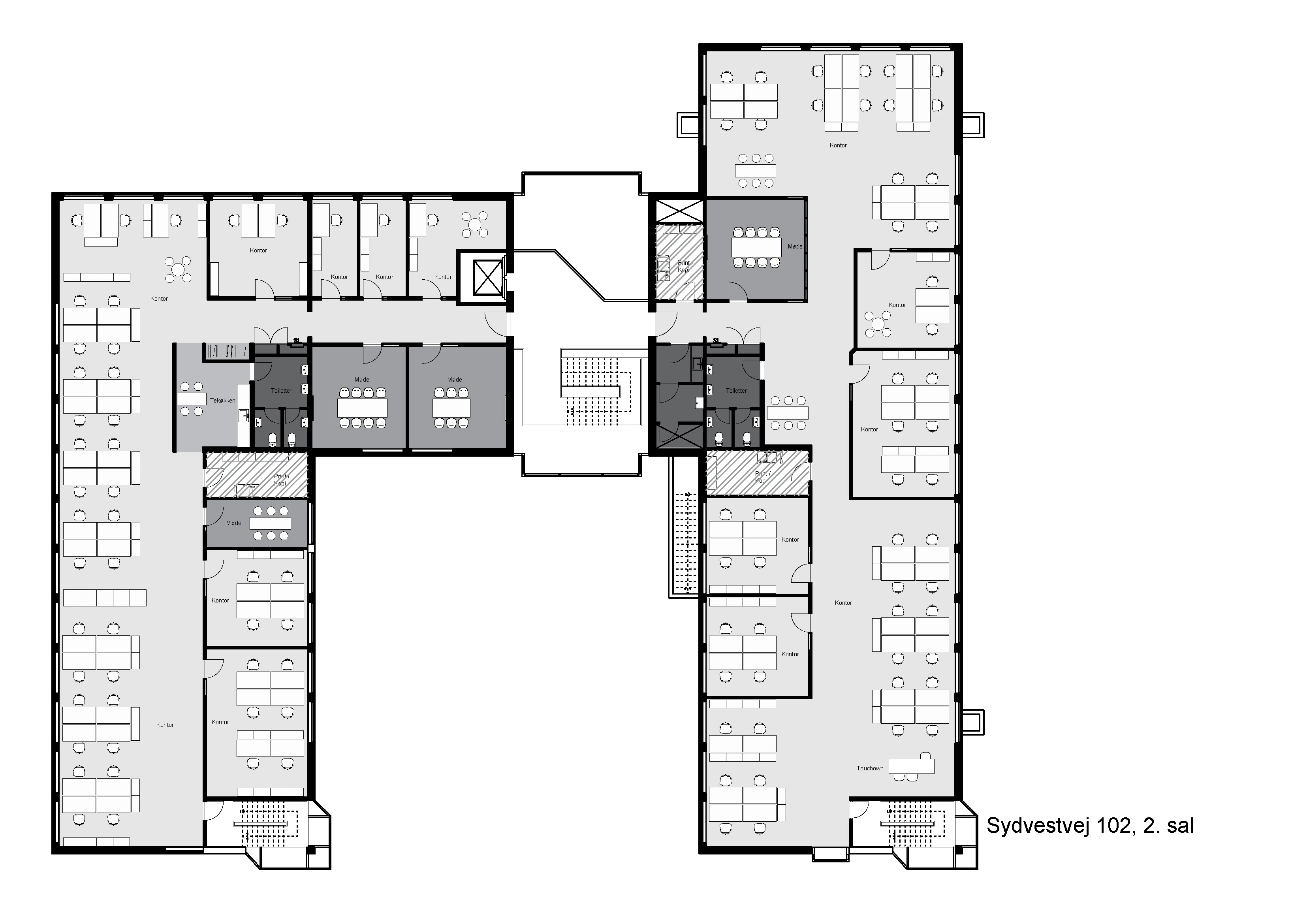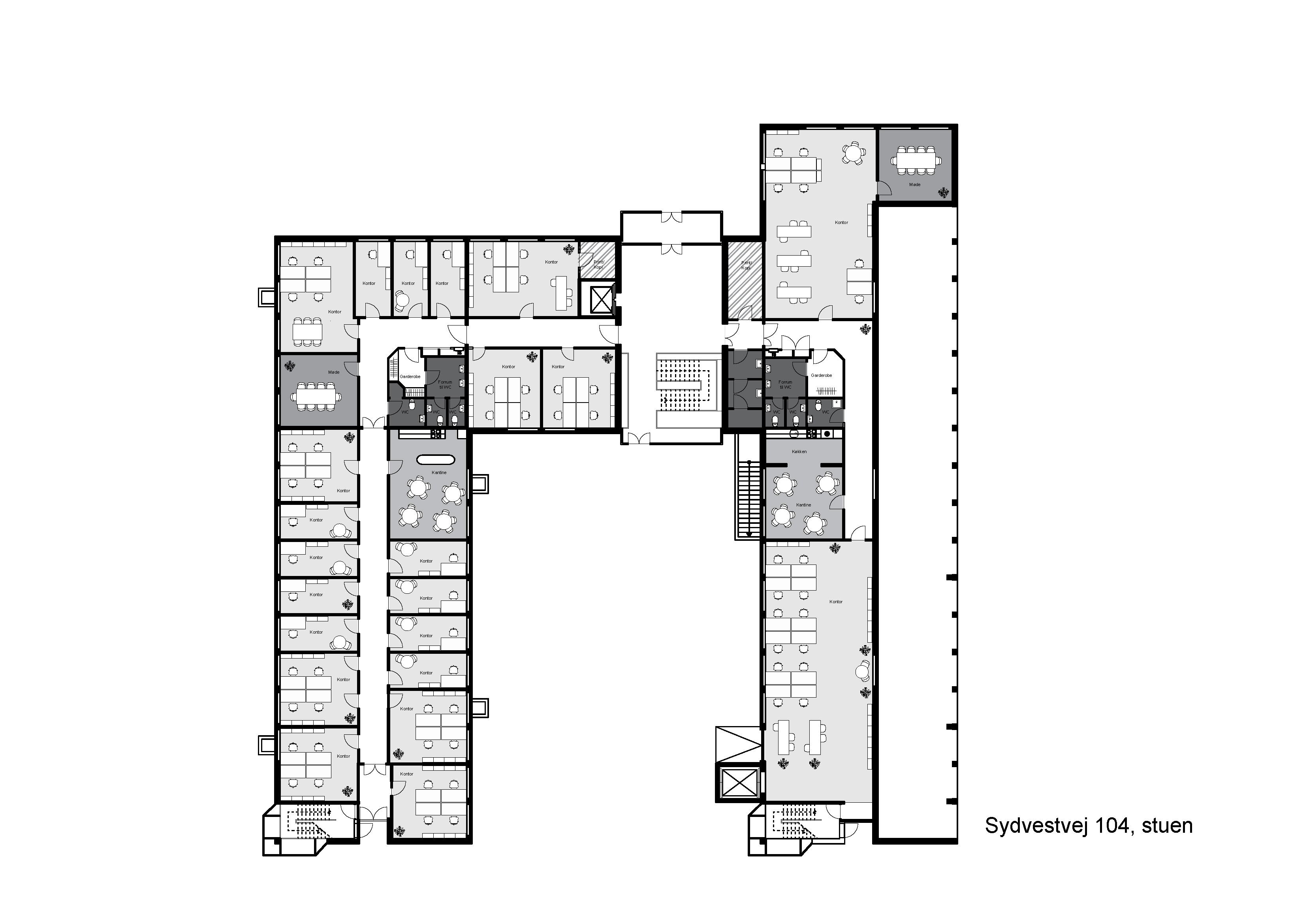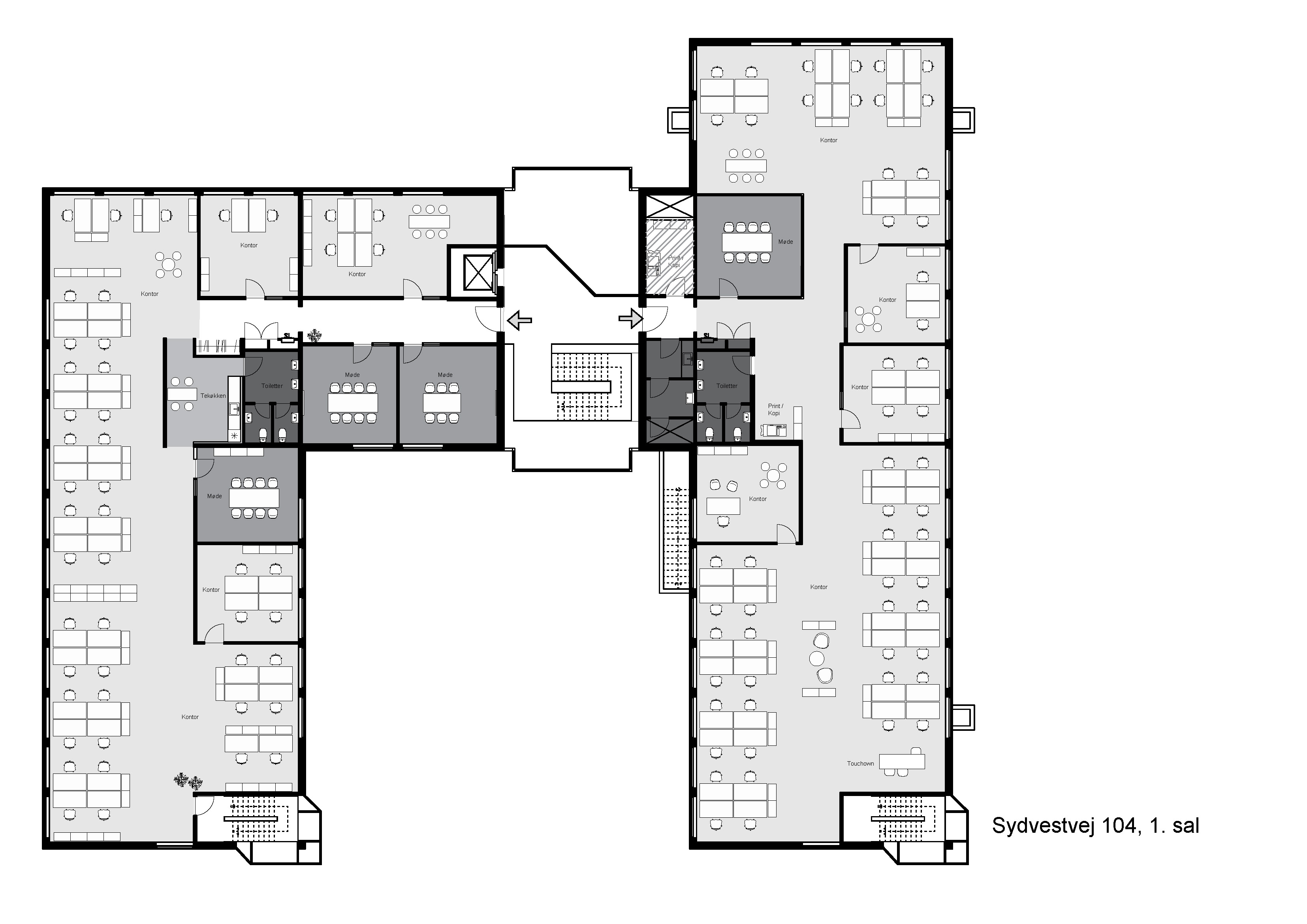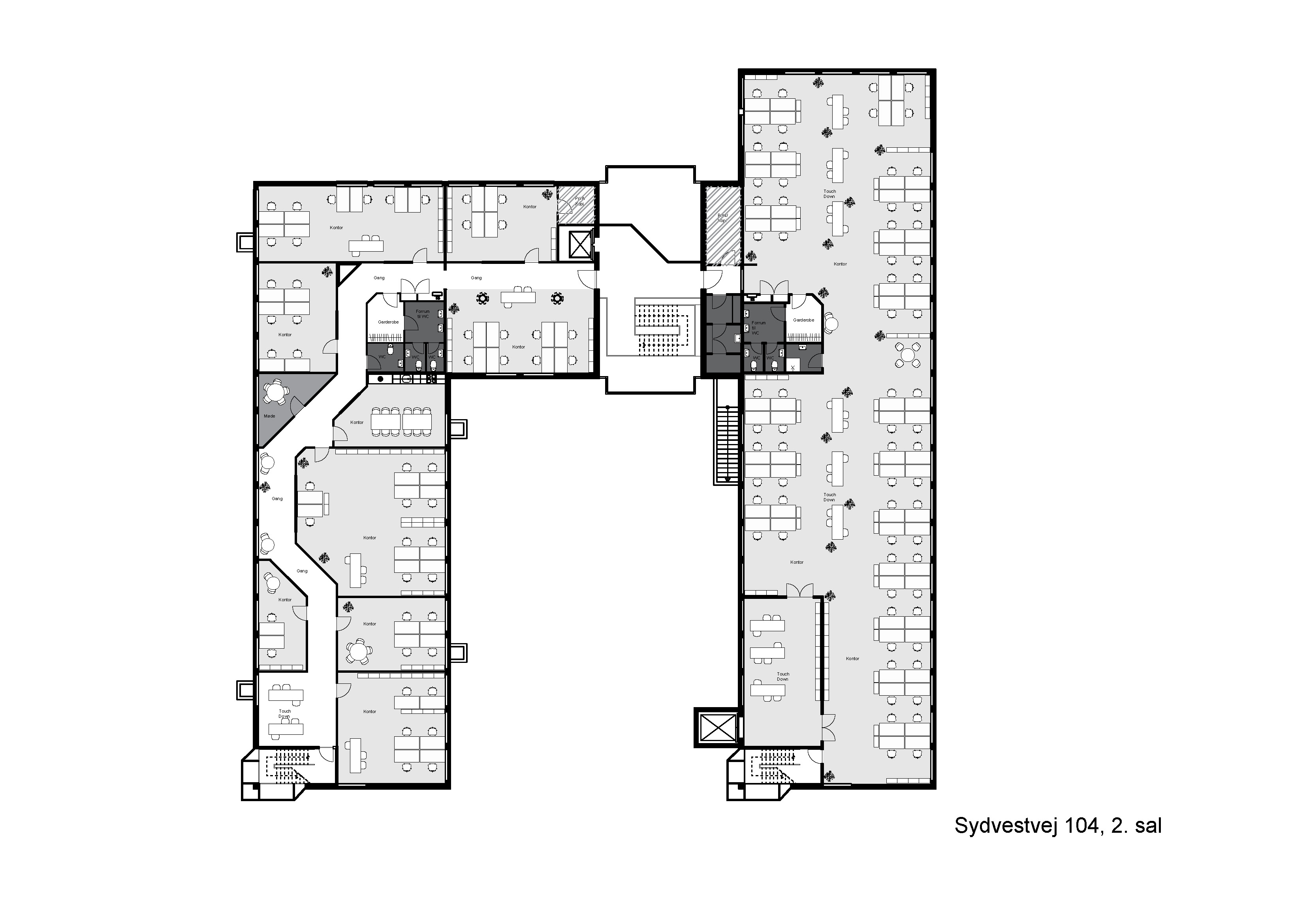 Sydvestvej 102 and 104, 2600 Glostrup
Modern office property in Glostrup
Welcome to four properties that are not only in great locations near ring roads and highways, but which are also distinct due to their presentable and versatile office premises that can be used for multiple purposes.
The property was constructed in 1987 and consists of four U-shaped buildings – all of them have a modern architectural expression and large inviting entrance areas with glass facades. The result is that all of the floors have optimal conditions for natural light. In 2019 and 2020, the window glasses were replaced on all of the buildings. The new types of windows contain integrated solar film.
Download prospectus
Between the properties

Green trees and parking between the properties.

Facade

The facade has recently been cleaned.

Lounge area

Bright and inviting lounge area.

Office space

Bright office spaces with large windows.

Meeting rooms

Bright meeting rooms with ample space.

Courtyard

The courtyard boasts lavender, rosemary and new garden furniture
Facts
Base rent
300-595 DKK/m²/year
Basic rent (office) – 595 DKK/m²/year
Basic rent (storage) – 385 DKK/m²/year
Basic rent (basement) – 300 DKK/m²/year
Taxes and duties
96 DKK/m²/year
Operations
60 DKK/m²/year
Distribution
450-4,320 m²
Usage
Office and stock room
Available leases
Sydvestvej 102
| | | |
| --- | --- | --- |
| Floor | Base rent | Area |
| Ground floor right | 595 DKK/m²/year | 441 m² |
| Ground floor left | 595 DKK/m²/year | 608 m² |
| 2. floor right | 595 DKK/m²/year | 604 m² |
| 2. floor left | 595 DKK/m²/year | 610 m² |
| Basement and archive | 300 DKK/m²/year | 785 m² |
Sydvestvej 104
| | | |
| --- | --- | --- |
| Floor | Base rent | Area |
| 1. floor right | 595 DKK/m²/year | 691 m² |
| 2. floor right | 595 DKK/m²/year | 691 m² |
| 2. floor left | 595 DKK/m²/year | 699 m² |
| Basement | 300 DKK/m²/year | 634 m² |
Regular offices
The available leases are located on Sydvestvej 102 and 104. The offices are regular and nice and are suitable for both offices, showrooms and light production work. Sydvestvej also offers small warehouse facilities and the option to rent a basement room in sizes from 30 m² and up. The elevators go directly from the basement to the floors. It is possible to rent your own domicile from a size of around 4,000 m² and up to 8,000 m². In addition, it is also possible to split up the areas into smaller leases from 450 m² in size and larger. The leases come with a shared canteen with meeting facilities, an outdoors recently renovated green dining area and outdoors parking.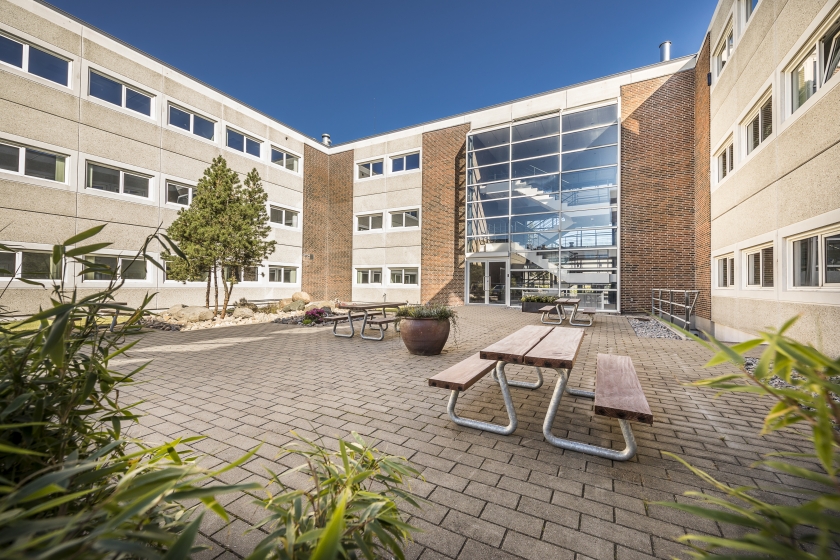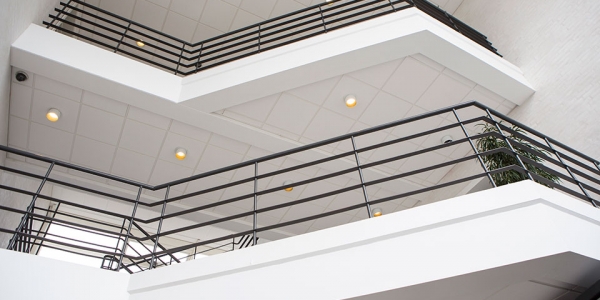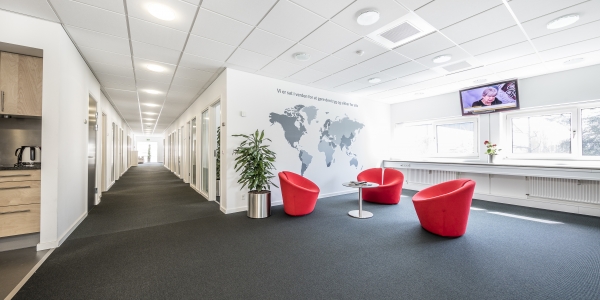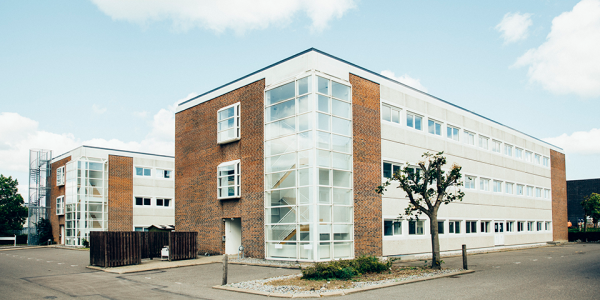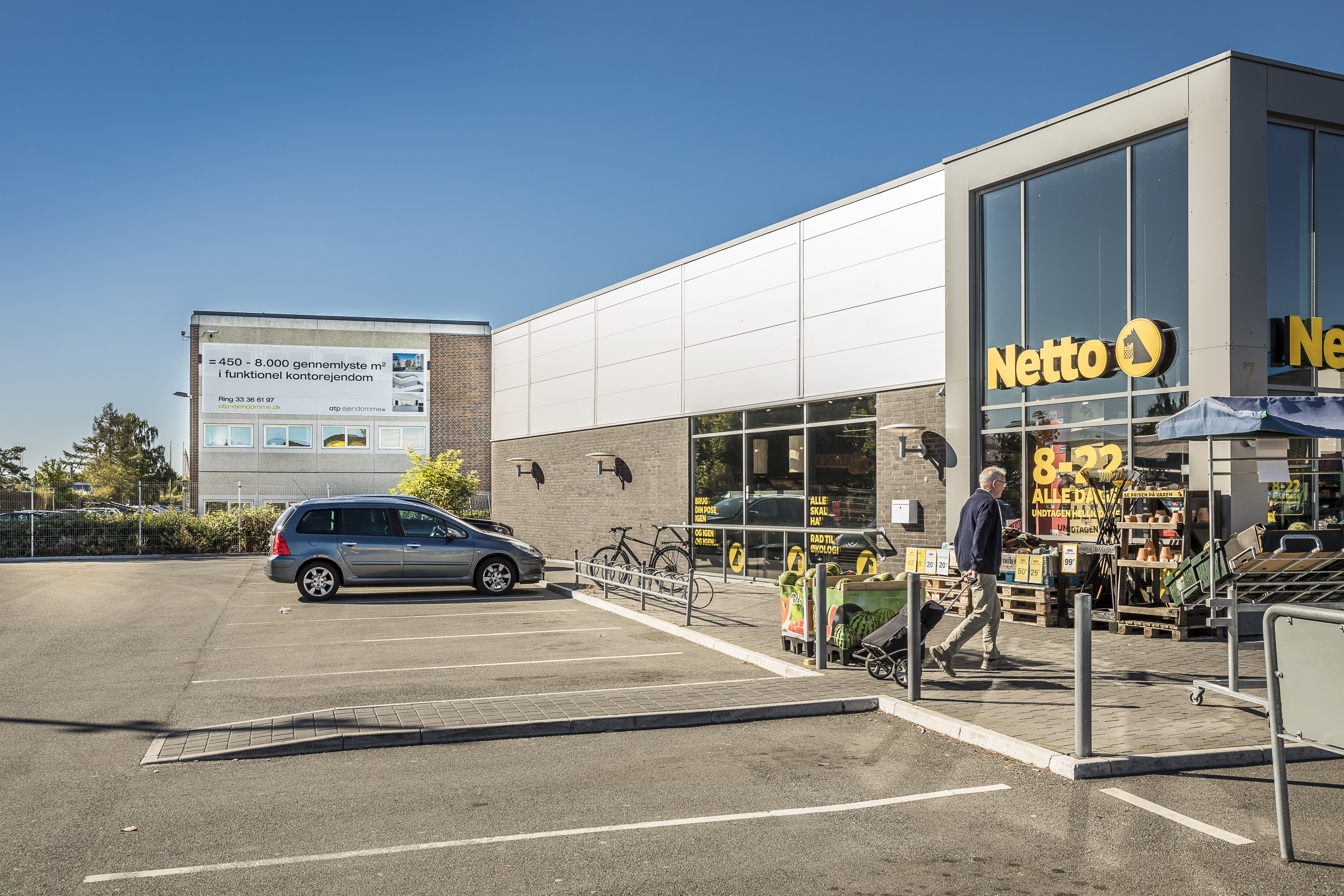 Good parking and shopping opportunities
In relation to inner Copenhagen, where vacant parking spaces are often in short supply, it is easy to park the car on Sydvestvej 98-104. Free on-site parking is available right next to the properties.There has also been created an access route to the neighbouring building's retail area, which includes a Netto, Jysk, Maxizoo, Harald Nyborg, Biltema, etc.
Lunch arrangement available
From Sydvestvej 102 there are aromas of hot lasagne, freshly baked bread and freshly chopped basil. The scent will lead you to the production kitchen, where founder and owner Victor Strecker and his kitchen team conjure up thousands of packed lunches for Danish companies on a daily basis. This is where the catering company Københavner Køkkenet is located, and you have the opportunity to buy lunch for your company.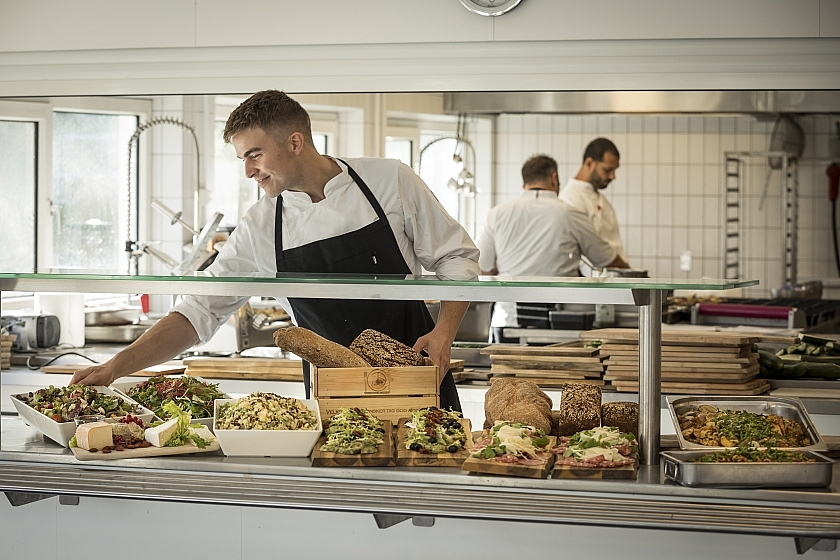 Nearest public transport
450m til den nærmeste bus
Indiakaj
1.500m til den nærmeste metro
Metrostop M3/M4: Østerport
1.500m til den nærmeste togstation
Østerport
I can help you
If you have questions about the lease or want to schedule a viewing, feel free to contact me.
Or would you like a call from us?
Yes, please call me